McCarthy Tétrault advises Intelerad Medical Systems funding from US investor in deals roundup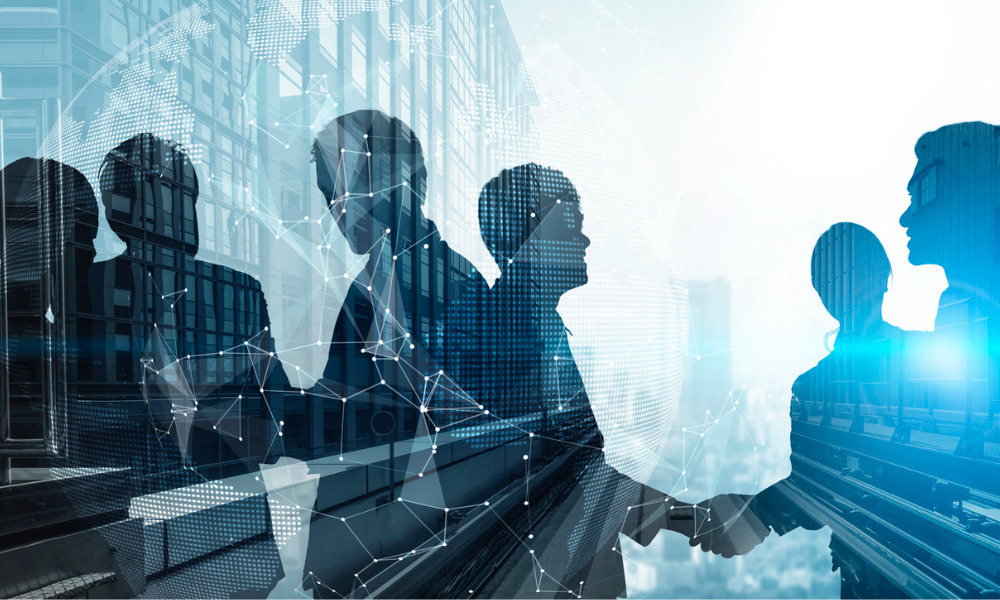 Blakes and Bennett Jones served as counsel to Ontario-based IBI Group and Stikeman Elliott advised the purchaser, an Amsterdam-based engineering and consultancy firm, in a deal agreement valued at $873 million. Also in this week's deals roundup, McCarthy Tétrault assisted Intelerad Medical Systems in receiving funding from an American investor.
IBI Group to sell to Amsterdam-based Arcadis for $873 million
Ontario's IBI Group, consultancy provider to urban land, transportation, and systems, agreed to sell to Amsterdam-based engineering and consultancy firm Arcadis for approximately $873 million.
Blake, Cassels & Graydon is acting as legal counsel to the Special Committee of IBI Group and Bennett Jones as legal counsel to IBI Group, while National Bank Financial is serving as exclusive financial advisor.
Stikeman Elliott is acting as legal counsel and Goldman Sachs as exclusive financial advisor to Arcadis. Goldman Sachs, together with Bank of America, also provided committed financing.
IBI Group CEO Scott Stewart said, "The combination of IBI Group and Arcadis will accelerate our ability to define the cities of tomorrow. Arcadis has a stellar reputation developing solutions for major societal issues from climate change to urbanization. Bringing our talent and expertise together will allow us to bring IBI Group's strategy to life in a way that will drive an even greater impact for our clients and people."
"The acquisition of IBI Group marks a significant milestone in the implementation of Arcadis' business strategy," said Arcadis CEO Peter Oosterveer. "Our shared vision to digitally transform our industries and provide clients with new and innovative technology enabled solutions differentiates us amongst our peers. Today's announcement will help accelerate this vision, leveraging Arcadis' global platform and IBI Group's strong track record by creating a strong fourth Global Business Area (GBA) "Intelligence", complementing the services and solutions we offer to clients through our three existing GBAs (Resilience, Places, Mobility). The combination of Arcadis and IBI Group will amplify our ability to deliver the most innovative and impactful projects globally as well as locally, all aimed at improving the quality of life."
The transaction is anticipated to close in the second half of 2022.
Intelerad Medical Systems to receive funding from US-based TA Associates
Intelerad Medical Systems, a Quebec-based medical imaging software provider, announced on July 14 that US-based TA Associates has agreed to provide growth funding to Intelerad.
McCarthy Tétrault, DLA Piper, and Skadden, Arps, Slate, Meagher & Flom LLP are serving as legal counsel to Intelerad, while Kirkland & Ellis is acting as legal advisor to TA.
"We're excited to welcome TA as a partner on our continued journey to improve healthcare through innovative technology," said Intelerad CEO Mike Lipps. "With their deep industry knowledge and experience scaling healthcare technology companies, the addition of TA and continued support from Hg will help Intelerad to significantly advance our growth strategy and value to customers."
TA Managing Director Ethan Liebermann said, "Building on its momentum in the sector, we believe Intelerad is well positioned to further strengthen and expand its suite of solutions. We are supportive of Intelerad's vision and excited to join the team as it enters the next phase of its growth journey."
The deal is expected to be completed in the third quarter of 2022.
Precision Drilling to buy High Arctic well servicing firm for $38.2 million
Precision Drilling Corporation agreed to buy the well servicing business and associated rental assets of High Arctic Energy Services Inc., consisting of a fleet of 80 service rigs, for $38.2 million.
Torys LLP is acting as legal advisor and CIBC Capital Markets as exclusive financial advisor to Precision.
Precision's President and CEO, Kevin Neveu, said, "This acquisition significantly expands our well servicing division with high quality rigs and field personnel, strategic regional positioning, and alignment with key customers. High Arctic's people are well known for their focus on safety and field execution and will complement Precision's High Performance, High Value operating strategy. The Transaction accomplishes needed consolidation in the well servicing industry, providing greater opportunities for our combined team, while bolstering service capabilities for our customers."
The transaction is expected to close before the end of July 2022.