The proposed legislation introduced changes to several federal criminal laws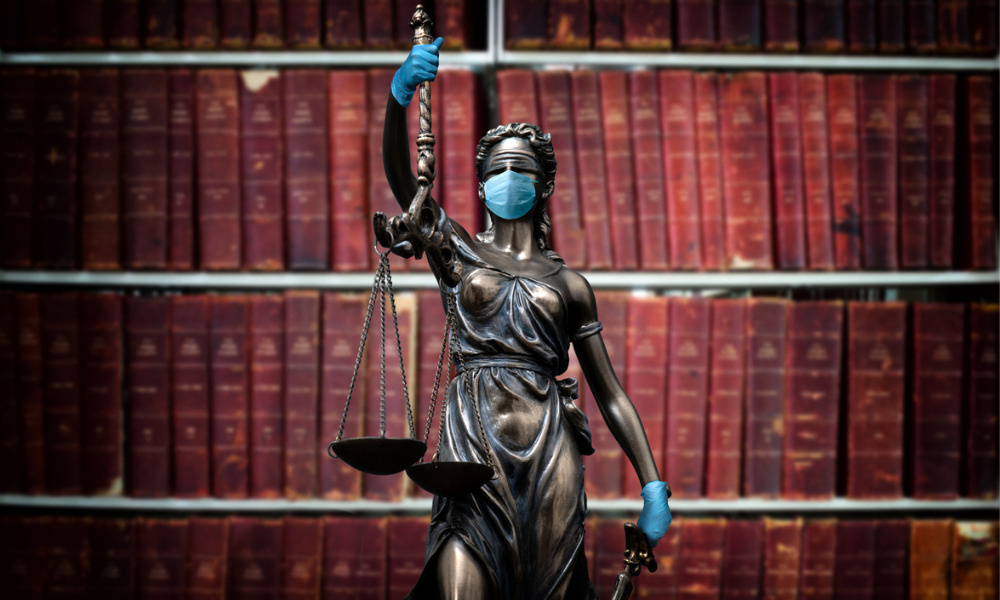 The federal government has introduced legislation to make the criminal justice system more accessible, efficient and effective amid the ongoing COVID-19 pandemic, the Ministry of Justice announced.
Bill S-4 seeks to help criminal courts address the impact of the COVID-19 pandemic on the criminal justice system, particularly in the operations of criminal courts.
"Canadians expect that their courts will deal with criminal matters in a timely fashion," Minister of Justice and Attorney General of Canada David Lametti said. "As we have seen across many institutions, the COVID-19 pandemic has significantly impacted the operations of the criminal justice system."
The bill proposed several changes to the Criminal Code, the Identification of Criminals Act and other federal legislation to expand the use of and access to technology in criminal courts across Canada and give judges increased flexibility in conducting criminal proceedings and issuing orders.
In particular, the bill will lay out clear mechanisms allowing offenders to appear remotely in criminal proceedings. The bill will also enable courts to formulate judicial case management rules authorizing court staff to settle administrative matters involving self-represented accused extrajudicially.
The bill will allow videoconference participation by prospective jurors under certain circumstances and to use of technology to select jurors.
In addition, the bill will revise the existing telewarrant process to allow peace officers to apply remotely for a wider scope of investigative orders.
The bill will also let fingerprinting under the Identification of Criminals Act occur later, especially when previous attempts to obtain fingerprints turned out unsuccessful due to exceptional circumstances associated with COVID-19.
"Our criminal courts have adapted admirably to the realities of the pandemic, but we have seen that some issues require law reform," Lametti said. "These proposed changes will bring positive change to our system, now and in the future."