New bill would introduce five new hybrid offences to Criminal Code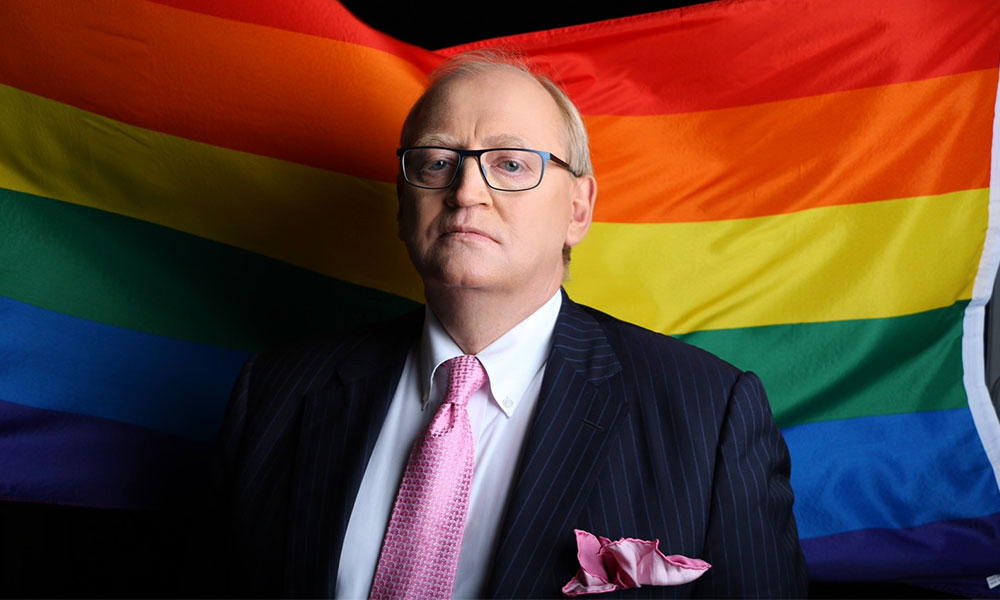 The federal government tabled legislation on Monday that proposes to criminalize aspects of so-called conversion therapy.
Conversion therapy is a practice that seeks to change an individual's sexual orientation to heterosexual, to repress or reduce non-heterosexual attraction or sexual behaviours, or to change an individual's gender identity to match their physical sex.
The bill would create five new hybrid offences that would prohibit: causing a minor to undergo conversion therapy; removing a minor from Canada to undergo conversion therapy abroad; causing a person to undergo conversion therapy against their will; profiting from providing conversion therapy; and advertising an offer to provide conversion therapy.
Professional associations have denounced conversion therapy as a practice that is harmful to LGBTQ2 persons, in particular minors, and advocates have long urged for the practice to be banned.
"I'm very pleased that the government took this step," says Douglas Elliott, a litigator at Cambridge LLP and based in Elliot Lake, Ontario who is known for his work on constitutional cases such as same sex marriage, and who won the largest Canadian class action trial judgement in an action brought by a group of gay and lesbian Canadians seeking CPP survivor's pensions against the federal government.
"My community had pressed the government on this issue back in 2018," Elliott told Canadian Lawyer. "And the federal government response then was that this was a provincial matter and they were not going to intervene. As a constitutional lawyer, I found that proposition troubling.
"There's no doubt that provinces have the authority to act, and some have," he says, noting that Ontario, for example, has enacted measures to restrict conversion therapy. But the federal government had a role to play, and has historically used its criminal law power to protect Canadians from fraudulent medical practices, he adds, comparing conversion therapy to "quackery" and worse than snake oil because of the harm it causes.
Only Malta and Ecuador have legislation banning conversion therapy, although in the United States 20 states already have bans on conversion therapy, Elliott says.
"I'm glad that [the government has] found the courage to push this forward now."
In announcing the new bill on Monday, David Lametti, Minister of Justice and Attorney General of Canada, termed conversion therapy "a devastating practice." Noting that several provinces had already placed restrictions on the practice, Lametti announced his interest in continuing to collaborate with provinces and territories to ban the practice.
The Bill would also authorize courts to order the seizure of conversion therapy advertisements or their removal from computer systems or the Internet.
Elliott said he was surprised to see that the ban on advertising conversion therapy had been placed in the same section of the Criminal Code that deals with distributing child pornography. However, although it seems unusual, "it may have some merit because it sends a signal that the government sees this type of therapy as harmful to children in the same way as child pornography is harmful to children."
Banning the making of money from this conversion therapy practice is also "very important," he says. "If you make it illegal to make money from offering this service, that will be one of the most effective ways it will be brought to a halt," he adds, calling those who offer conversion therapy "charlatans" who are not only harming children and young people, but "defrauding the families of gay and lesbian people and trans people who are sure, in many cases, they think that they're doing the right thing for their children.
"Not only does it not provide any therapeutic benefits, people who undergo it end up needing therapy to recover from the process. So it is consumer fraud in addition to being a harmful practice."
The new offences would not criminalize private conversations in which personal views on sexual orientation, sexual feelings or gender identity are expressed by teachers, school counsellors, pastoral counsellors, faith leaders, healthcare professionals, or friends or family members who provide support to persons struggling with their sexual orientation, sexual feelings or sexual identity.
According to a Justice Canada backgrounder, some existing offences under the Criminal Code that are associated with conversion therapy may also apply, such as where conversion therapy is provided through coercive practices. Then, kidnapping (subsection 279(1)), forcible confinement (subsection 279(2)) and assault (sections 266 to 268) may apply. Fraud (section 380) may apply where fees are charged for conversion therapy, because promising to change someone's sexual orientation or gender identity could be found to constitute a dishonest act that deprives a victim of money when they pay for the therapy. And literature advocating conversion therapy could amount to wilful promotion of hatred (subsection 319(2)) depending on its content.
Elliott says he expects the legislation to be passed; one openly gay Conservative senator has said he will support it and the Bloc will likely support it, he says, while the NDP is already behind the bill, with Randall Garrison, NDP LGBTQ critic and MP for Esquimalt-Saanich-Sooke in British Columbia, appearing at the government announcement on Monday to support the bill. The bill acknowledges "that no one from my community needs fixing," and "the harm [conversion therapy has] done."
It will be important for politicians and the public alike to understand that religious beliefs and teachings will not be affected by this legislation, says Elliott. Yet "the balance always has to be struck in the best interests of children, and to protect the safety of children first."