Cases in which defence applies are 'incredibly rare,' says lawyer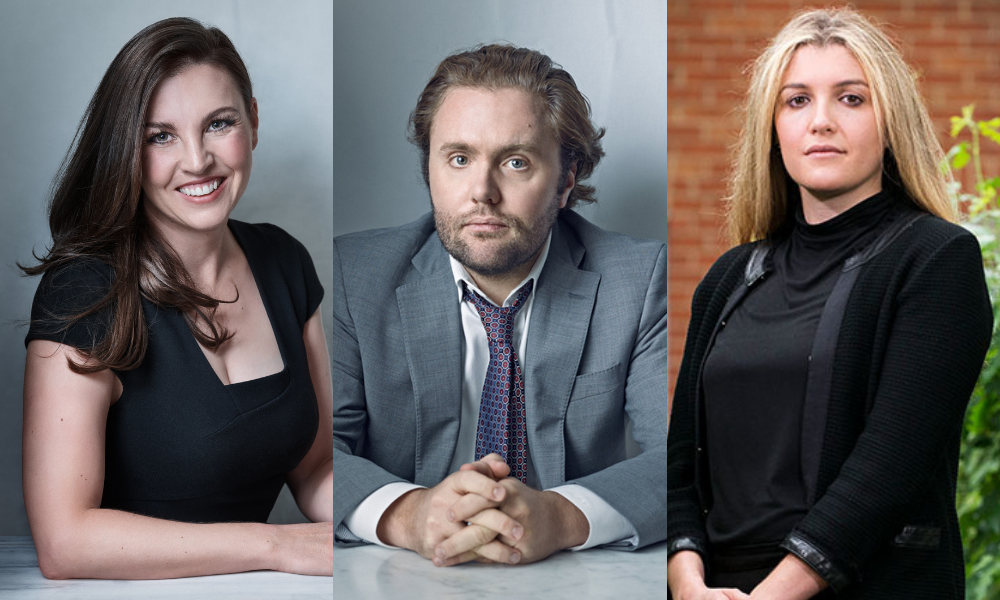 A law prohibiting an accused from using extreme intoxication to the point of automatism as a defence against crimes involving assault or interference with the bodily integrity of another person is unconstitutional, the Supreme Court of Canada has found.
Lawyers for two of the accused in the case say that while the decision reaffirms fundamental principles of criminal law, the cases in which it will apply are extremely rare.
Her Majesty the Queen, et al. v. David Sullivan, et al. and Matthew Winston Brown v. Her Majesty the Queen were heard together and dealt with three men who challenged s. 33.1 of the Criminal Code on Charter grounds. In a decision released Friday, the court found s. 33.1 institutes "a regime of absolute liability that undermines many of the core beliefs used to structure our system of criminal law," and violates ss. 7 and 11(d) of the Charter.
"Though it has significant and broad philosophical and foundational implications for the criminal law in Canada, it will have very narrow application," says Danielle Robitaille, who acted for Thomas Chan, one of the accused in the case. "The defense of extreme intoxication akin to automatism is very rarely raised by an accused and even more rarely successful because it requires the marshalling of psychiatric evidence to be satisfied on a balance of probability."
"The court has reaffirmed that if Parliament is going to create a criminal offense or take away a defense, it needs to be consistent with the principles of fundamental justice," says Matthew Gourlay, who also acted for Chan. Robitaille and Gourlay are both partners at Henein Hutchison LLP in Toronto.
Writing for the court, Justice Nicholas Kasirer noted that these were "not drunkenness cases." The ruling does not concern criminal liability for violent conduct when the state of intoxication does not produce a psychotic state akin to automatism. The court left intact the common-law rule that unless there is "clear scientific evidence of automatism," drunkenness is not a defence to general intent crimes, he said.
Intoxication is "incredibly common" and voluntary intoxicated violence is a social problem Parliament needs to address, says Stephanie DiGiuseppe, who acted for the accused, David Sullivan. However, "automatic or involuntary intoxicated violence is incredibly rare," she says.
"The defense applies to very rare circumstances where individuals go into a complex psychological state as a result of ingesting intoxicants. And that's not just a state of being very, very intoxicated. It is a much more complex and rare state than that."
To clear the hurdle of proving the defence on a balance of probabilities, Sullivan had testimony from victims, eyewitnesses, medical professionals and police officers who had seen him in the state, says DiGiuseppe. He was evaluated in hospital by doctors, toxicologists, forensic psychiatrists and underwent a 30-day evaluation at Ontario Shores Hospital, which rendered a decision that his actions were involuntary. "There is an ocean of evidence that these acts were committed in that complex psychiatric state," she says.
Parliament enacted s. 33.1 in response to the 1994 SCC decision in R. v. Daviault. The court's majority confirmed that intoxication is not a defence to crimes of general intent, such as assault or sexual assault, but found the Charter required an exception in cases where accused is so intoxicated, they enter a state of automatism in which they are incapable of forming criminal intent.
Because it allows courts to convict without proof of mens rea, said Justice Kasirer, s. 33.1 violates s. 7 of the Charter: the right to life, liberty and security of the person and the right not to be deprived thereof except in accordance with the principles of fundamental justice. Section 7 requires that for a person to be criminally responsible, their conduct must be voluntary, and s. 33.1 makes an accused criminally responsible for involuntary conduct.
Section 11(d) guarantees the right to be presumed innocent until proven guilty. To be proven guilty, said Justice Kasirer, the Crown must prove the essential elements for the offence, including mens rea, beyond a reasonable doubt.
Justice Kasirer cites the 2019 SCC case, R. v. Morrison, in which Justice Michael Moldaver discussed how proof of one fact can sometimes substitute for one of the essential elements of the offence and satisfy s. 11(d). But the presumption of innocence will only be fulfilled if "the substituted fact leads 'inexorably' to the conclusion that the essential element it replaces exists," and the connection must hold true in all cases, he said.
The Crown argued that, in enacting s. 33.1, Parliament sought to "redefine the fault and voluntariness required for conviction of the underlying offence." In choosing to become intoxicated and knowing the associated risks, the accused effectively volunteers for the subsequent violent act, which satisfies the mens rea requirement.
The court rejected the Crown's argument. While an accused may voluntarily take intoxicants, assault someone and be morally blameworthy, others may voluntarily take intoxicants for personal or medical reasons, blamelessly. "It therefore cannot be said that, 'in all cases' under s. 33.1, the intention to become intoxicated can be substituted for the intention to commit a violent offence." Justice Kasirer adds that "proof of self-induced intoxication does not lead inexorably to the conclusion that the accused intended to or voluntarily committed aggravated assault in all cases."