'Never too late' for drug court participants to get a new lease on life: Sonia Haer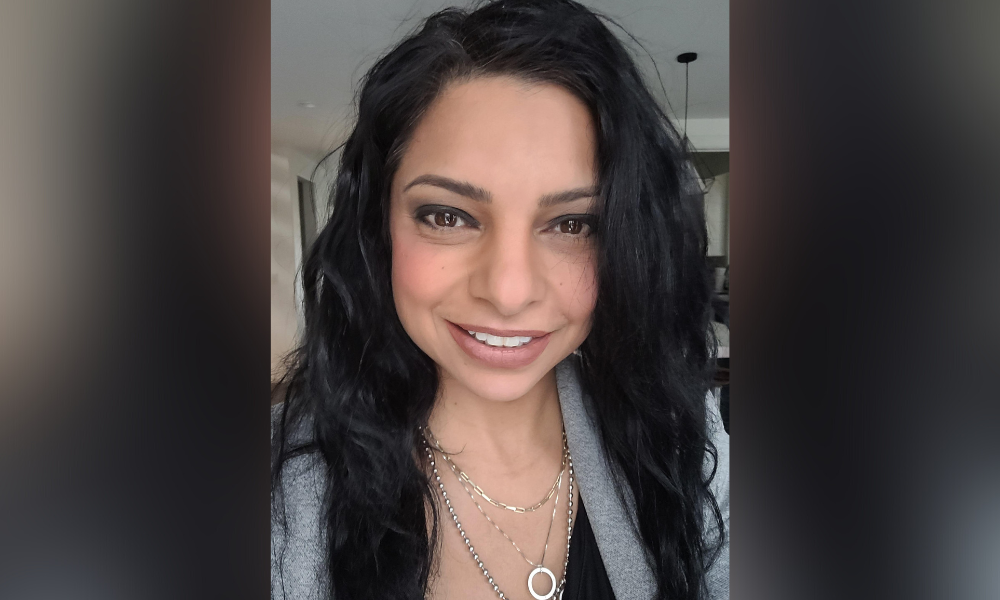 As new drug treatment courts open in Lethbridge, Medicine Hat, Red Deer and Grande Prairie, Legal Aid Alberta says the success of drug courts already in Edmonton and Calgary has helped those charged with criminal offences related to drug start over.
"It's never too late for these people in drug court to get a new lease on life," said legal aid lawyer Sonia Haer, who has worked in the drug treatment court in Edmonton over the past 18 months after being duty counsel with Legal Aid Alberta for 12 years.
"At first the big motivator is to avoid jail time, but in the end, those in the program realize they just want a better life."
Drug Treatment Courts have been operating in Edmonton and Calgary since 2005 and 2007. The Lethbridge drug treatment court marks its first anniversary this month, and the Medicine Hat court opened soon after, and drug treatment courts in Red Deer and Grande Prairie have just opened. Lawyers such as Haer say these courts have proven their worth in reducing recidivism among participants chosen to participate in the program.
Haer notes that 70 per cent of graduates from the Edmonton and Calgary programs alone have made radical changes to their lives and have had no new criminal convictions since completing their programs.
Haer also points out that those chosen for the program have a tough time compared to prison, which can be an unpleasant experience.
"It is harder than prison in many ways, because they're doing random drug testing, who they can talk to is controlled, as is where you can sleep," she said. "Even harder is to look inside yourself and make those monumental change in their lives."
Even getting into the program can be tough. The selection process for drug treatment court is rigorous, Haer says. Before being accepted, applicants must sit in on court sessions to make an informed choice about applying to the program. The program accepts people whose non-violent criminal acts are intertwined with addiction and face at least one year in jail. Participants plead guilty to charges and work through the program for as long as two years. For example, certain crimes such as gang-related activity are not eligible for the program.
Participants are bound to an exhaustive list of rules, from frequent drug testing and curfew checks to reporting to probation officers, completing community service volunteer work, and attending detoxification and addictions treatment. Failing to follow the rules can result in short stays in prison, as a wake-up call. Participants can be removed from the program and sent back to regular courts.
Crown prosecutors make initial assessments, and then the file to the John Howard Society, where they do motivational assessments with different therapists, and perhaps even a doctor. "These types of barriers to get through help to make sure if the person is even a good fit for the program," says Haer.
For those accepted into the drug court program, Haer says, "once they start connecting to themselves, to a higher purpose and to their community and families, that becomes a huge motivation to break the cycle."
Haer recalls she had a client who, before being accepted into the drug court, "was a menace," robbing drug stores for particular drugs that he could sell to feed his habit. "But when I saw him at his [drug court] graduation, it was just such a beautiful thing to see, because he was ultimately a good person but stuck in his addictions. And he no longer [robs drugstores] anymore."
Those in the drug court system also have access to a "huge support" program to keep them on the right track. "There's a lot of aftercare, and mentors will mentor them forever, if they want. Many donate their time and money back to groups like John Howard because the program has made such a big difference in their lives."
Haer said she has a client who has been in the program for 18 months, "and she's not going to graduate until she has stable employment and can support herself, because if you can't support yourself, you're going to go back to crime."
Haer says working in the drug treatment court has also led to changes in her as a lawyer. "It's a much more positive way to deal with clients, and the program is very humanizing," she says. The atmosphere in drug treatment is often more hospitable because all those in the court — judges, prosecutors, defence — are all working off the same page that redemption is possible.
"The empathy is definitely there," she says. "That's not to say that people aren't kind in the normal court system, but the fact that those in this program have chosen to be here makes a difference."
Haer says the concept of redemption and "restorative and reparative justice" should be opened to more parts of the justice system.
"We could use even more of these types of programs," she says, adding there already is a mental health court in Edmonton and Calgary, and an Indigenous court is opening soon as well.
"I think that was the most beautiful thing about doing this role is that I get to experience people's growth. The moral here is that it is never too late for redemption. And it's never too late to make a transformational change."