Nova Scotia has hired two Crown attorneys to specialize in sexual assault prosecutions. The new hires will provide training to other Crown attorneys and develop research to enhance the performance in the prosecution of sexual violence cases.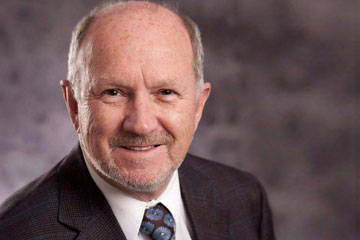 Nova Scotia has hired two Crown attorneys to specialize in sexual assault prosecutions. The new hires will provide training to other Crown attorneys and develop research to enhance the performance in the prosecution of sexual violence cases.
Chris Hansen, director of communications for Nova Scotia's Public Prosecution Service, says the unique characteristics of sexual assault cases led the NSPPS to seek specialists with an academic and professional background in women's studies and sexual violence.
"We have 95 Crown attorneys across the province. Virtually all the 95 Crown attorneys do sexual assault prosecutions, but as you can appreciate, there are a number of challenges when prosecuting a sexual assault. It's an offence like no other," she says.
In 2016, there were 38 sexual assault convictions and 63 other sexual offence convictions in Nova Scotia.
Danielle Fostey and Constance MacIsaac were appointed by the Public Prosecution Service as the specialized sexual assault prosecutors.
MacIsaac has two bachelors of Arts, one in sociology and the other in gender and women's studies, and she was co-chairwoman of Dalhousie's Association of Women and the Law while she attended law school. She has worked with the Nova Scotia Transition House Association and the Elizabeth Fry Society of Greater Vancouver, both organizations that provide services to victims of sexual violence.
Fostey graduated from Queen's University Law School in 2013 and was appointed a Crown prosecutor in Fort McMurray, Alta., where she was the lead Crown attorney on domestic violence, according to a Public Prosecution Service media release.
Hansen says Fostey and MacIsaac will provide legal education in sexual assault, will research best practices and act as prosecutors in sexual assault cases.
Halifax defence lawyer Tom Singleton says he hopes the new hires will increase efficiency in the Public Prosecution Service. He says that a single Crown attorney is not assigned to sexual assault cases early enough, which creates problems for disclosure. He says this occurs particularly with disclosure of highly vetted files from the police, causing delays because defence counsel are having to make multiple disclosure requests, which take weeks and sometimes months to fulfil.
He says evidence that is sent to the RCMP forensics lab in Ottawa takes a long time to return, further holding up the process.
"I am hoping that the fact that they have more manpower, so to speak, that they'll do something about this. For every file, you're waiting sometimes three or four months before you get the disclosure materials," he says. "And if there was a sexual assault kit done at a hospital and swabs of body fluids and so on taken, you're waiting six months or more to get the forensic reports back from the RCMP lab in Ottawa."
In 2012, the RCMP closed the forensic science and identification services lab in Halifax, centralizing eastern Canada to the lab in Ottawa.
"The best they can do is offer a report within six months," says Singleton. "That's pretty frustrating on everyone involved."
Singleton says that the process of sexual assault prosecutions would be more efficient if a prosecutor was assigned to a particular file from the beginning of a case.
"That doesn't happen soon enough," he says, "which is one of the reasons why we're getting delays in the process, and these aren't just a problem for the accused, they're also a problem for the complainant and the complainant's family and so on. The longer these things drag on, the worse it is for everybody."
Singleton says that in two of the current sexual assault cases he is defending, the Crown attorneys who did the preliminary inquiry were not assigned to the actual trial.
Hansen says the Public Prosecution Service's policy is to assign a sexual assault file to a prosecutor who sees the case through.
"It is our policy to ensure that there is one Crown attorney assigned to a sexual assault case consistently from the beginning of all the significant court appearances," she says.
"Once they sit down for a [preliminary inquiry], it is the common practice that one Crown attorney sees it from the beginning of the [preliminary inquiry] through to sentencing."
The appointment of these special prosecutors comes after the government of Nova Scotia released a sexual violence strategy called Breaking the Silence: A Coordinated Response to Sexual Violence in Nova Scotia in 2015.
The strategy called for the development of better prevention and support services, education and to provide nurses, counsellors, volunteers and government with access to tools necessary for addressing sexual violence.
The province of Nova Scotia now offers victims of sexual assault up to four hours of free legal advice through a jointly funded program from the federal and provincial governments. Part of the funding will go toward the Public Prosecution Service to train Crown attorneys and help victims navigate the court process.