I went into the Iranian film A Separation expecting a film about, well, a separation. And on its surface, the movie is about the breakdown of a marriage between two upper-middle-class professionals in Tehran, and the effect upon their preteen daughter.
The very first scene gives us a glimpse of proceedings in the Iranian equivalent of family court, where Simin (Leila Hatami) argues for the dissolution of her marriage. She wants to leave Iran and take their daughter.

Nader (Peyman Moaadi) is willing to divorce his wife and allow her to move, but he will not accompany her when he has an aged, Alzheimer's-afflicted father to care for. And he will not consent to his child leaving the country, either. The unseen judge, determining that grounds for a divorce have not been made out despite both parties' wishes, orders them to resolve their differences on their own.

From this moment on, the divorce proceedings fade to the background, and A Separation becomes a complex, engrossing tale about the class, religious, and political divisions of the Islamic Republic of Iran. Simin moves in with her parents, and Nader hires a deeply religious, lower-class woman, Razieh (Sareh Bayat) to take care of his father.

But the caregiver — her adorable kindergarten-aged daughter in tow — doesn't want her unemployed, depressed husband to know she has taken the job, and she is unsure what to do when her employment duties conflict with her Islamic values. At one point, she even calls a cleric to ask whether it is okay for her to undress and wash Nader's elderly father. (It is.)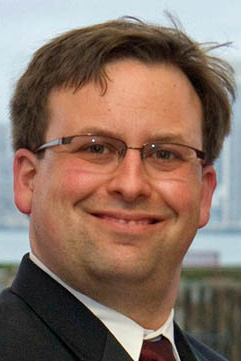 Things take an even darker turn when Nader arrives home early to find his father alone and tied to the bed, from which he has fallen. A confrontation with Razieh results, and it ends with Nader shoving her out of the apartment. Shortly thereafter, she miscarries — and, because she was more than 4 1/2 months pregnant, Nader is accused of murder.

A Separation actually gives the viewer more of a look into Iran's criminal-justice system than its family courts. Nader and Razieh are hauled into the office of a judge — really, a harried bureaucrat — to argue about what really happened. Investigators accompany the complainant and accused to the apartment, and each party tries to physically demonstrate what happened. For people familiar with the Canadian justice system, the way the Iranians handle such a case is quite startling.

Each party, it turns out, is keeping potentially game-changing secrets from the court and from their respective families. Simin and Nader's daughter, meanwhile, believes that none of this ever would have happened had her parents not separated.

A Separation was made around the same time that Iran was convulsed with clashes between pro-democracy demonstrators and the Islamist government, and the viewer can't help thinking that Samin and Nader would be among the reformists while Razieh and her husband are part of Mahmoud Ahmadinejad's political base.

Unsurprisingly, this subject matter proved extremely controversial, and writer-director Asghar Farhadi was forced to leave much of the story untold. It is never fully explained why Samin wants to leave the country, and the viewer is free to speculate about whether family divisions or the likes of Ahmadinejad, or some combination of both, have something to do with it.

Perhaps unintentionally, this actually works in the film's favour. A Separation turns out to be a film about Iranian people, not the Iranian system of government, and we see just how much the characters have in common with us, despite the less-fortunate conditions under which they live.

In the very last scene, which once again takes place in a family courtroom, the young daughter is asked to choose the parent with whom she wishes to live. In our country, a young girl would not be hauled before a judge and asked to make this decision. But many, many Canadian children would identify with the feeling of being torn between their parents.