Deals roundup features gold mine and Canadian military purchases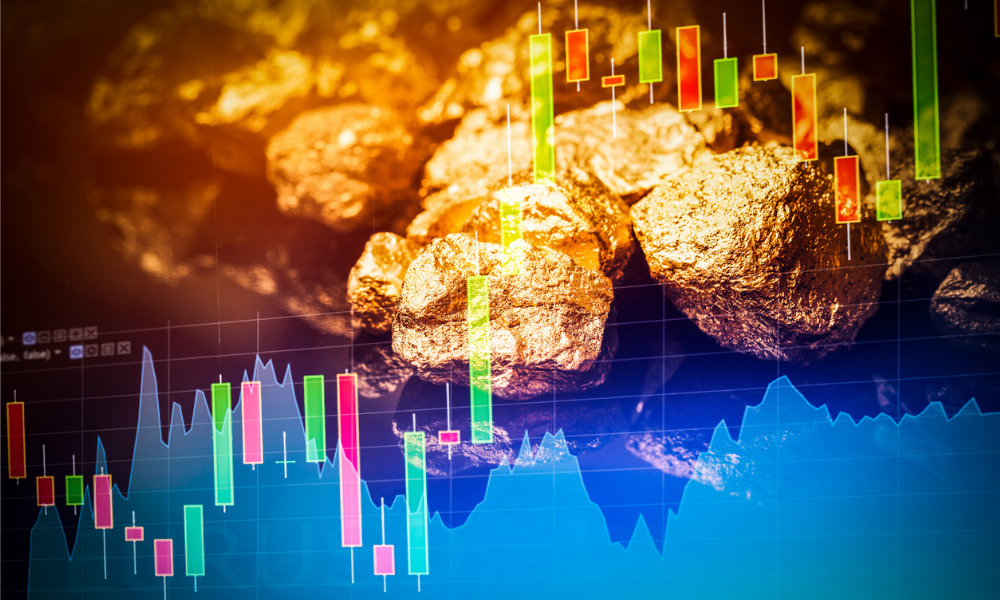 Bennett Jones and Osler are advising Asante Gold Corporation and Kinross Gold Corporation, respectively, in a $286-million acquisition of 90 percent interest in Ghana's Chirano Gold Mine this week, while the U.S. government has brokered a $247-million deal to provide three spy planes to the Canadian military.
Asante to acquire 90 percent interest in Chirano Gold Mine from Kinross for $286 million
On April 25, Asante Gold Corporation entered into a $286-million share purchase agreement with Kinross Gold Corporation to buy 90 percent of Kinross' interest in the Chirano Gold Mine, located in the Western region of Ghana. The remaining 10 percent is held by the Ghanaian government.
Bennett Jones LLP is acting as legal counsel to Asante, with Canaccord Genuity Corp. and Durose Asset Management Inc. serving as financial advisors.
Osler, Hoskin & Harcourt LLP serves as legal advisor to Kinross, with Treadstone Resource Partners and Scotiabank as financial advisors.
Asante President and CEO Dave Anthony said, "We are excited to add the Chirano operation to our base of gold production in Ghana. It presents an excellent opportunity for synergy with our other Ghanaian assets and represents "the next step" for our vision to build a leading gold mining company in Ghana and West Africa. Asante has deep ties to Ghana and is committed to sharing the benefits of its activities with the local community and Ghana. Chirano is a well-run operation, and our intention is to retain its employees,to ensure a smooth transition of ownership, with uninterrupted production."
The transaction is expected to close on or around May 31, 2022.
U.S. government brokers $247-million deal to provide Canada with advanced spy planes
Under a $247-million deal arranged through the U.S. government foreign military sales program, the Canadian military will be receiving three spy planes to boost aerial surveillance and reconnaissance capabilities. One of the three planes is expected to be delivered this year.
The spy planes, called 350ER King Air, will be fitted with cutting-edge surveillance gear such as the powerful camera in MX-15D targeting equipment, the same gear used in military drones in Ukraine to follow Russian troop movements and target airstrikes, high-tech warning systems for detection of incoming threats, and a countermeasures system for added protection.
Once in service, the 350ER King Air aircraft will be used by the Canadian Special Operations Forces Command for missions "at home and abroad," according to Department of National Defence spokeswoman Jessica Lamirande.
Club Coffee to sell at $150 million to agri-food giant Olam
On April 26, agri-food giant Olam Group announced that the company's subsidiary, Olam Food Ingredients (OFI), will acquire Club Coffee at an enterprise value of $150 million, considering Club Coffee's business performance and prospects.
OFI consists of businesses dealing with cocoa, coffee, dairy, nuts and spices.
As one of Canada's largest coffee roasters and packaging solutions providers to the "at home" segment, Club Coffee is part of OFI's expansion in North America, Olam said in a bourse filing.
"I am delighted that Club Coffee will soon become part of OFI. Both companies share a focus on high quality sustainable products and have proven capabilities in contract manufacturing and in the high growth private label channel. Increasing our range of private label solutions is right at the heart of OFI's growth strategy," Olam Coffee CEO Vivek Verma said. "Combining Club Coffee's expertise with OFI's sustainable sourcing, we can use our sustainability insights platform AtSource to deliver product traceability to our customers, as well as giving them the ability to influence the wider economic, social and environmental impacts of our products and their supply chains."
Club Coffee CEO John Pigott said, "The OFI acquisition of Club Coffee is great news for our customers, employees and all other stakeholders. OFI's sustainable green coffee supply chain business complements Club Coffee's innovative and sustainable packaging platform. Together, we now have the capacity and resources to accelerate new comprehensive value-added solutions with the aim of benefitting our customers. We believe we are well-positioned to meet the increasing consumer demand for sustainability and innovation."
Funding will come from OFI's existing cash and debt facilities. Closing of the transaction is expected to be on the second quarter of 2022.
Jaunt Air Mobility offers $100 million to Indian engineering company for new R&D facility in Canada
Jaunt Air Mobility agreed to contribute more than $100 million over multiple years to Indian engineering company L&T Technology Services Limited (LTTS) to open a new research and development facility in Montreal, focused on electric vertical take-off and landing (eVTOL) aircraft.
As part of the deal, LTTS will provide Jaunt with end-to-end engineering support in structural design analysis and certification.
Jaunt Air Mobility Canada president Eric Côté said in a press release that the Canadian federal and the Quebec provincial governments' green aerospace strategy makes the region an ideal location for the planned research and development facility.
"What we can say is that Jaunt and the governments are eager to contribute to the goal of advancing electric transportation, creating a greener environment, and growing Canada's aerospace sector," Côté added.
Amit Chadha, CEO and managing director of LTTS, said, "This deal is a milestone for team LTTS in view of the tremendous opportunities opening up in UAM [urban air mobility] and drone services which are emerging as alternatives to the increasingly congested on-ground mobility in cities."