Deals list Osler, McMillan, Torys, Dentons, Blakes, Norton Rose Fulbright as legal advisors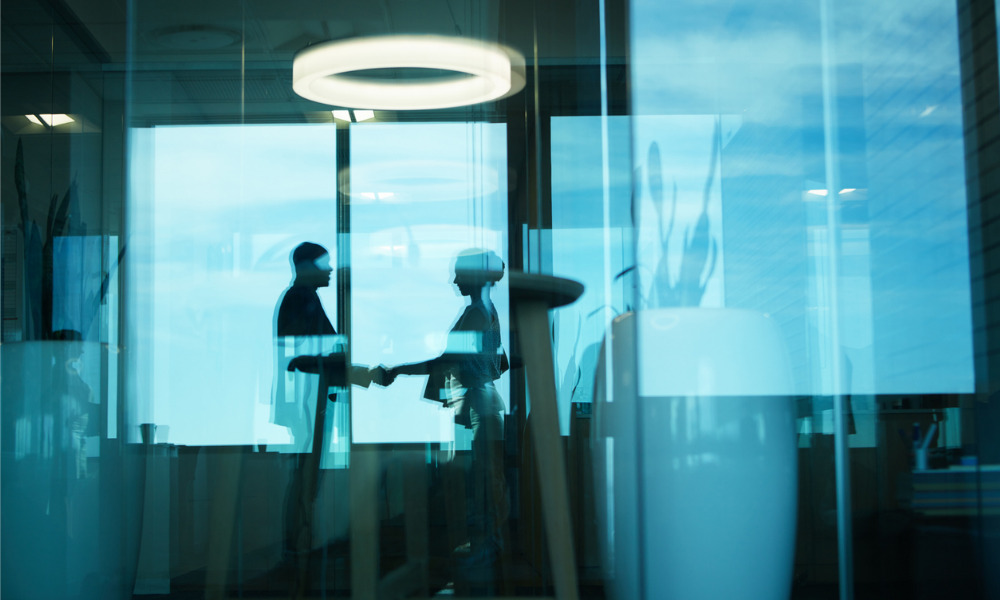 Ongoing M&A activity showed high-value transactions from an eclectic mix of sectors, starting with the $100-million acquisition of NetFortris by Sangoma Technologies and the sale of Circle Cardiovascular Imaging Inc. to US-based Thoma Bravo for $213 million. RIV Capital invested in the cannabis industry with a $247-million deal to buy marijuana company Etain Health. Vermilion Energy Inc. announced a strategic acquisition of Leucrotta Exploration Inc. for $477 million. In the financial sector, acquisitions include Royal Bank of Canada's $2.6-billion deal with U.K. wealth management firm Brewin Dolphin and the $20-billion sale of American firm Nielsen Holdings to Brookfield-led consortium Evergreen Coast Capital Corporation.
Brookfield-led consortium Evergreen Coast to purchase U.S. firm Nielsen Holdings for $20 billion
Evergreen Coast Capital Corporation, an affiliate of Elliott Management Corporation and Brookfield Asset Management, agreed to buy U.S.-based Nielsen Holdings for $20 billion.
Gibson, Dunn & Crutcher and Herbert Smith Freehills are acting as legal counsel to Evergreen. Davis Polk & Wardwell is serving as legal counsel to Brookfield. Evergreen and Brookfield have several financial advisors, including BofA Securities, Barclays, Credit Suisse, Mizuho Securities USA LLC, HSBC Securities (USA) Inc., and Citi.
Nielsen's legal counsel include Wachtell, Lipton, Rosen & Katz, Clifford Chance LLP, DLA Piper, and Baker McKenzie. J.P. Morgan and Allen & Company LLC are acting as lead financial advisors to Nielsen, with PJT Partners as additional advisor.
Debt commitments to Evergreen and Brookfield were provided by Bank of America, Barclays, Credit Suisse, Mizuho Securities USA LLC, HSBC Bank USA National Association, KKR Capital Markets, Citi, Nomura Securities International Inc., and Ares Capital Management LLC.
Nielsen Board of Directors Chairperson James A. Attwood stated, "After a thorough assessment, the Board determined that this transaction represents an attractive outcome for our shareholders by providing a cash takeout at a substantial premium, while supporting Nielsen's commitment to our clients, employees and stakeholders. The Consortium sees the full potential of Nielsen's leadership position in the media industry and the unique value we deliver for our clients worldwide."
Managing Partner Jesse Cohn and Senior Portfolio Manager Marc Steinberg said on behalf of Evergreen and Elliott, "After months of deep market analysis, industry diligence and management reviews, we are firmly convinced that Nielsen will continue to be the gold standard for audience measurement as it executes on the Nielsen ONE roadmap."
"Nielsen is deeply embedded in the media ecosystem and a trusted service provider to its customers. As a private company, Nielsen will be even better positioned to deliver the best measures of consumers' rapidly changing behaviors across all channels and platforms," said Brookfield Managing Partner Dave Gregory. "We are pleased to invest in this iconic company and help lead the industry into the next generation of audience measurement."
Royal Bank of Canada to acquire UK-based wealth management firm Brewin Dolphin for $2.6 billion
Royal Bank of Canada (RBC) offered 515 pence per share to acquire UK-based wealth management firm Brewin Dolphin Holdings PLC, implying an equity value of approximately $2.6 billion.
Norton Rose Fulbright is the legal counsel to Royal Bank of Canada and RBC Capital Markets is the exclusive financial advisor.
"The UK is a key growth market for RBC, and Brewin Dolphin provides us with an exceptional platform to significantly transform our wealth management business in the region, giving RBC Wealth Management a #3 market position in the UK and Ireland, in addition to being a market leader in Canada, with a growing position in the United States. By combining two highly complementary businesses, we will increase the depth and breadth of our services and position the combined business as a premier integrated wealth management provider to private and institutional clients," said Doug Guzman, Group Head of RBC Wealth Management, RBC Insurance and RBC Investor & Treasury Services. "Both management teams are excited by a shared vision of high quality client service, client-centric culture and the exceptional growth opportunities that we can deliver together. We look to continue investing in the combined business and take it to greater heights. We are confident that this acquisition will deliver benefits to our combined clients, employees and stakeholders."
"The Brewin Dolphin Board is pleased to recommend the offer by RBC in the interests of our shareholders, our clients, our people and our business partners. Building on the strong organic growth that we have achieved to date, the combined businesses will create an attractive platform for future growth," said Brewin Dolphin CEO Robin Beer. "As part of RBC we would be able to provide our clients with a broader range of products and services, and expand our distribution channels through leveraging RBC's global presence. We share complementary values which emphasize the importance of long-standing client relationships and an inclusive culture supportive of employees and local communities. Our focus will be on maintaining continuity, so that we build on what we have already achieved. I am looking forward to us working together to enhance our market position as a leading advice-focused, digitally enabled wealth manager."
Vermilion Energy to acquire oil and natural gas company Leucrotta Exploration for $477 million
On March 28, Vermilion Energy Inc. announced the $477-million acquisition of Leucrotta Exploration Inc., a Canadian oil and natural gas exploration and development company.
Torys LLP acted as legal counsel and CIBC Capital Markets served as financial advisor to Vermilion.
"With this acquisition and the previously announced Corrib acquisition, Vermilion has achieved our key near-term VETVision objectives. The Leucrotta acquisition is an important component of our strategic plan as it is a scalable asset and is expected to provide us with 20+ years of high value Tier 1 drilling inventory," Vermilion Energy President Dion Hatcher said. "With the successful completion of both deals, our $1 billion debt reduction target should be achieved by the end of this year, three years ahead of schedule."
RIV Capital to buy New York's farm-to-shelf marijuana company Etain for $247 million
Investment company RIV Capital, Inc. agreed to a $247-million acquisition of cannabis cultivation and retail dispensaries operators Etain LLC and Etain IP, the only women-owned and -operated family business in New York cannabis market.
Dickinson Wright, Paul Hastings and Blake, Cassels & Graydon acted as legal counsel to RIV Capital. Moelis & Company served as exclusive financial advisor and DLA Piper acted as legal counsel to Etain LLC and Etain IP LLC.
"The pending acquisition of the Etain business is the first step in the execution of the RIV Capital strategy, shifting from an investor in the cannabis value chain to a full-fledged operator of licensed cannabis cultivation and dispensary facilities in the U.S.," RIV Capital President and CEO Mark Sims said. "By capitalizing on growth opportunities in New York's emerging market and building upon Etain's foundation in the medical space, we intend to accelerate our strategy and continue to deliver value for shareholders."
Etain COO Hillary Peckham stated, "This agreement marks the most significant transaction for a women-owned business in cannabis history. While the Peckham family will be stepping back from control of the company, we will be actively partnered with RIV Capital on preserving the ethos of the Etain brand and utilizing our combined efforts to continually find and make new spaces for women in cannabis. RIV Capital clearly recognized the potential for women-led brands to flourish in the cannabis industry, and we are proud that our work at Etain has led us to this point in time."
Calgary's Circle Cardiovascular sells to U.S.-based private equity Thoma Bravo for $213 million
A prominent name in Calgary's technology industry, Circle Cardiovascular Imaging Inc. was sold to U.S.-based Thoma Bravo, one of the largest equity firms in the world, for $213 million.
Osler, Hoskin & Harcourt advised Circle Cardiovascular with a team led by Shahir Guindi, Andrea Whyte, Lynne Lacoursière, Kelsey Armstrong, Hind Masri, and Peter Osmond. AGC Partners served as financial advisor to Circle Cardiovascular.
Kirkland & Ellis and McMillan acted as legal advisor to Thoma Bravo, with John Kaercher and Martha Todd leading the Kirkland team.
Deutsche Bank provided financing.
Circle Cardiovascular considered an initial public offering before the plans changed.
"We're very happy we didn't hit the public markets given what's happened to technology companies that have listed on the TSX," Circle Cardiovascular Imaging CEO Greg Ogrodnick said, referring to the below issue price trading of 15 out of 16 technology companies that went public on the Toronto Stock Exchange.
"Even though we would have had the cash in the bank to execute on our business plan with a successful IPO, the currency of our stock would certainly not have been there to help where we wanted to go," Ogrodnick added.
Sangoma Technologies buys managed IT and cloud communications provider NetFortris for $100 million
Sangoma Technologies Corporation, known for delivering cloud-based communications as a service solution for diverse companies, acquired U.S.-based managed IT and cloud communications provider NetFortris corporation for $100 million.
Norton Rose Fulbright US and Norton Rose Fulbright Canada are serving as legal counsels to Sangoma Technologies and INFOR Financial is the financial advisor.
Dentons is serving as U.S. and Canadian legal counsel to NetFortris and Q Advisors is the financial advisor.
"A critical part of our existing strategy, and of our competitive differentiation, involves providing customers with the widest set of cloud communications services in our industry, avoiding the need for them to buy five different services from five different vendors," said Bill Wignall, President and CEO of Sangoma. "The acquisition of NetFortris further extends that strategy in such a perfectly natural manner. Not only can customers already get from Sangoma all the 'aaS' products they use today, but now they will also be able to obtain all the other cloud-based MSP services they know they need, such as managed network security, managed access, and managed SD-WAN. This truly is 'one stop shopping' for our customers, and it taps into that very important new trend that so many of us in the industry see starting to emerge. I am most excited about this acquisition, our eleventh in eleven years, because it demonstrates our innovative, unique, forward-looking vision and it continues to push Sangoma ahead in the market, further differentiating us from the competition."