Osler advised Bank of Montreal in one of the largest bought deals in Canadian markets history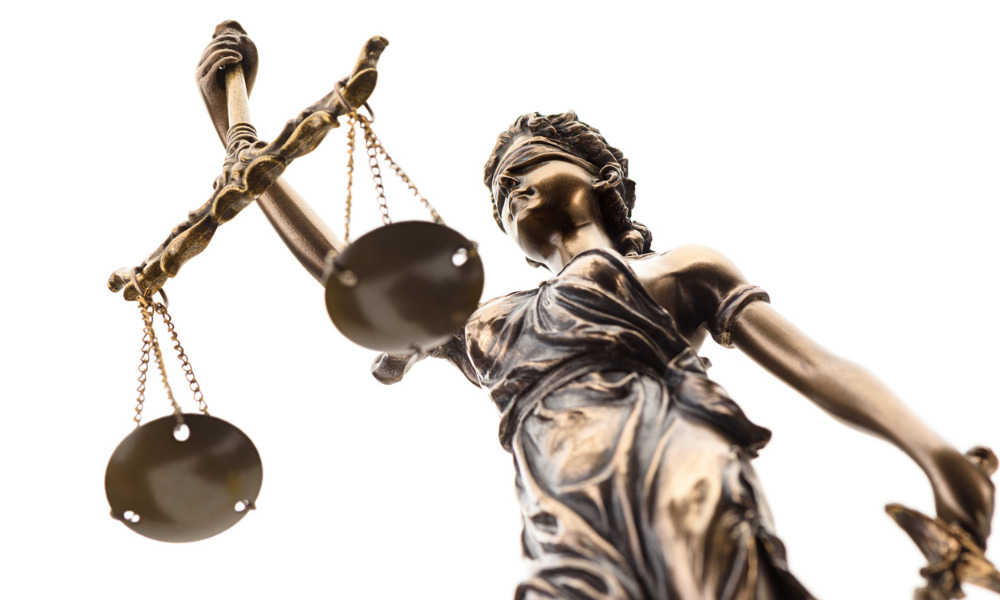 Canadian markets saw a week-long rise in acquisitions, financing, and joint ventures in terms of monetary values for the week of March 21 to 25, as companies announced deals ranging from $1.37 billion to $5.1 billion. In one of the deals, Osler advised the Bank of Montreal in a $2.7-billion public offering. Cross-border deals were also announced within this week, with counsels from Ireland, Australia, and the United States.
Bank of Montreal raises $2.7 billion in one of the largest bought deals in Canadian markets
Staging one of the largest bought deals ever in Canadian markets, Bank of Montreal (BMO) issued 18.125 million shares at $149 each to a syndicate of investment banks for gross proceeds of $2.7 billion. The proceeds from bought deals for Canadian companies rarely exceed $2 billion.
In a press release by BMO Financial Group, it was stated that "the Bank intends to use the net proceeds from the offering to finance a portion of the purchase price for its previously-announced acquisition of Bank of the West and its subsidiaries."
California-based Bank of the West is currently owned by French retail banking firm BNP Paribas. BMO's $20.5-billion proposed acquisition of the Bank of the West is expected to close by the end of the year.
Osler, Hoskin & Harcourt LLP advised Bank of Montreal on Canadian matters with a team consisting of Jeremy Fraiberg, Andrew MacDougall (Corporate) Patrick Marley, Taylor Cao (Tax) and Elizabeth Sale (Banking & Financial Services). Wachtell, Lipton, Rosen & Katz served as U.S. counsel to BMO.
For the public offering, the financial advisors for Bank of Montreal include BMO Capital Markets and Morgan Stanley & Co. LLC.
Stellantis and LG $5.1-billion joint venture to create Canada's first large-scale EV battery plant
Canada is about to see the country's first large-scale electric vehicle (EV) battery plant as multinational automotive manufacturing corporation Stellantis and South Korean battery maker LG Energy Solution announced a $5-billion joint venture that will help fund the building of the EV battery plant in Windsor, Ont.
At an event in Windsor on March 23, federal Minister of Innovation, Science, and Industry François-Philippe Champagne referred to the investment as the largest in Canadian auto sector. Ontario Premier Doug Ford and Windsor Mayor Drew Dilkens were also present at the event.
"This game-changing battery plant will help guarantee that Ontario is at the forefront of the electric-vehicle revolution and ensure we remain a global leader in auto manufacturing," Doug Ford stated.
François-Philippe Champagne added, "Canada is the only nation in the Western hemisphere with the capacity and the materials to transform cobalt, graphite, lithium and nickel into the next generation of batteries which will be needed to power electric cars."
Brookfield to acquire Hibernia REIT in $1.48 billion deal
On March 25, an acquisition deal between Ireland-based Hibernia REIT and Benedict Real Estate Bidco Limited (Bidco), a subsidiary of one of Brookfield Asset Management's real estate private funds, was announced in which Bidco will buy Hibernia for approximately $1.48 billion.
Kirkland & Ellis and Arthur Cox acted as legal counsel to Brookfield and Bidco. Bidco's financial advisors include Eastdil, Goldman Sachs, JPMorgan Cazenove and Société Générale.
A&L Goodbody served as legal counsel and Credit Suisse and Goodbody acted as financial advisors to Hibernia.
"We have built a strong relationship with Hibernia REIT's management team and are excited to partner with them in the next phase of the Company's development by combining Brookfield's global real estate expertise with Hibernia REIT's established operating platform and portfolio of high-quality standing and development assets in Dublin's most strategic submarkets," Brad Hyler, Brookfield Managing Partner and Head of European Real Estate, stated. "We look forward to supporting Hibernia REIT as they continue to create value by capturing demand from top global tenants for modern, sustainable buildings with best-in-class amenities and wellness credentials in prime locations."
Chair of Hibernia REIT, Danny Kitchen said, "The Acquisition recognises the Company's prospects and the quality of its portfolio of assets and delivers an acceleration of the value we expect to be created from completion of Hibernia REIT's major office development projects."
Brookfield Business Partners to acquire Australia-based La Trobe Financial for $1.37 billion
Brookfield Business Partners announced an agreement to purchase Australia-based non-bank lender and asset manager La Trobe Financial for approximately $1.37 billion.
Brookfield's initial investment will be approximately $952 million of equity, with $311 million coming from Brookfield Business Partners and the remaining balance funded by institutional partners.
"We are pleased to expand our presence in Australia with the acquisition of La Trobe Financial, one of Australia's leading mortgage originators and asset managers," said Len Chersky, Managing Partner, Brookfield Business Partners. "We intend to invest in La Trobe Financial to support its growth and look forward to building on the business' foundation of continuous growth and profitability."
The deal is expected to close in the second quarter of 2022.