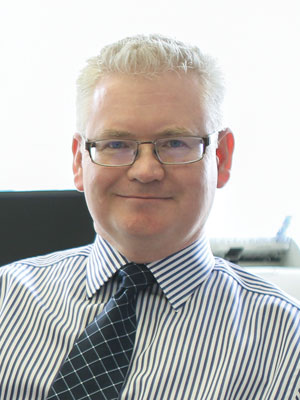 I like Star Trek. So when the character Khan showed up in Star Trek: Into the Darkness, I knew this movie was paying homage to the older Star Trek: Wrath of Khan. Although Benedict Cumberbatch is no Ricardo Montalbán, as this new movie progressed, it moved beyond an homage and became a remake of Wrath of Khan. While sitting in my Corinthian leather chair, I realized there is a certain parallel between Star Trek and foreign investment review legislation in Canada.

The Investment Canada Act has altered from a piece of legislation that paid some homage to its predecessor, the Foreign Investment Review Act, into a virtual remake of FIRA. For in-house counsel, this regression creates a challenge and a call to action.

In response to concerns in the early 1970s about Canada's ability to effectively control its own economy, FIRA (enacted in 1973) required a proposed investment in (or acquisition of) a Canadian business by a non-Canadian be assessed to determine if it was likely to be of significant benefit to Canada. This review considered the impact of the investment on economic activity, on participation by Canadians in the business, on productivity, on competition, and on the compatibility of the acquisition with federal or provincial policies (the "significant benefit test").

FIRA was quickly denounced by both domestic and foreign critics alike. The Foreign Investment Review Agency was faulted for its rigid application of the significant benefit test, for long review periods, and for the secrecy of its review process (reasons were rarely released). Additionally, the Foreign Investment Review Agency, yielding to political pressure, often required onerous undertakings from non-Canadian investors.

Declaring Canada "open for business" then-prime minister Brian Mulroney repealed FIRA in 1984 and introduced the new Investment Canada Act. The ICA's primary purpose was to encourage investment in Canada. In homage to FIRA, the ICA retained a secondary purpose to review significant investments in Canada by non-Canadians to ensure a benefit to Canada. Although the benefit test was essentially unchanged from FIRA, the test itself was reduced from a "significant" to a "net" benefit threshold. Additionally, review time periods were fixed at a maximum of 75 days, at which time, if no decision was rendered, the investment would be automatically approved. Although the ICA appeared to not be the same old FIRA movie, as time passed some old familiar themes skulked back into the storyline.

In 2009, the federal government quietly eliminated the primary purpose of the ICA, the encouragement of investment, and promoted investment review back to top billing. Second billing now went to a new national security review process. Under this regime, in 2010 and again in 2012 the federal government rejected two significant proposed acquisitions by non-Canadians it deemed not to be of "net benefit" to Canada. In late 2012 and early 2013 the federal government expanded the definition of state owned enterprise in the ICA, added more criteria to the net benefit test, and introduced a unilateral right to extend the time for reviews to consider any national security issues. Yes, we have seen this movie before: it is called FIRA.

In 2014, the ICA is seen as a black box of unknowns. Not surprisingly, inbound foreign investment in the Canadian energy sector has dropped to $2 billion in 2013 from $27 billion in 2012. As in-house counsel, we have to consider the challenges created by this situation. If your corporation is involved in an acquisition that is subject to ICA review, consider if a buyer should be obliged to accept ICA undertakings and/or have to pay a break fee if it does not secure ICA approval.

Also consider what role, if any, a seller should have in negotiations with ICA. Most importantly, retain experienced government relations people and knowledgeable external counsel.

The fact that ICA is a remake of FIRA is not all bad news. Fortunately, we can learn from the past. Following Brian Mulroney's example, in-house counsel should lobby for significant amendments to the ICA to ensure it communicates to the world that Canada is "open for business." As a start, we should debate if the "net benefit" test should be replaced with a "contrary to Canada's national interest" test and if the federal government should issue reasons for its decisions.

These are only a few suggestions to start the debate. With the right amendments, Canadian foreign investment review legislation can boldly go where it has never gone before.

Joe Bradford is the former vice president joint ventures and legal with CNOOC Canada. He now consults to Phoenix Energy, a subsidiary of Petro-China, regarding its joint ventures with Canadian companies.