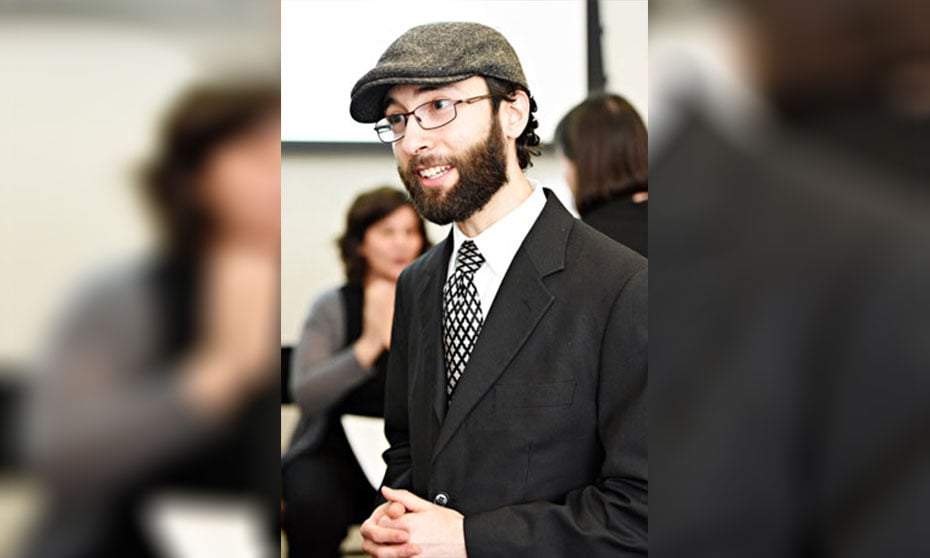 Ask the average law student what charity law means and you may get an answer like: "It's doing pro bono work, right?" Wrong. With 86,000 charities, Canada's charitable sector is the second largest in the world, employing two million people and accounting for about 8 per cent of the GDP, significantly more than both the agriculture and the retail sectors. Charity law is composed of the unique legal frameworks that govern these diverse entities combined with broader areas of law (e.g. employment, real estate, etc.) as they apply to the special circumstances of charitable work. Law schools and law students need to do a better job of making charity law a part of their legal education.

This past summer, I did an informal survey of charity law curriculum across Canada. My results were disappointing. I looked at how charity law factored into larger courses that would be important to charities (e.g. tax, corporate, trusts and administrative law). With the exception of trusts, where charity often gets its own unit, and one corporate law course at Osgoode Hall Law School, charity law barely gets a mention. Of course, limited class time is already jam-packed, and there are understandably many important areas of law that have to be left out.
These special topics usually get delved into in upper-year seminars. Unfortunately, I was only able to find three, albeit fantastic, seminars focusing on the charitable sector across Canada (at the University of Victoria Faculty of Law, the University of Manitoba's Robson Hall and the University of Ottawa Faculty of Law).

So why doesn't charity law play a bigger role in Canadian legal education? The answer is probably a mix of history and negative stereotypes. Although charity law has been around for more than 400 years — since Elizabeth's Statute of Uses in 1601 — lawyers in the field tell me that, in Canada, the practice of charity law didn't really professionalize until the mid-1990s, as evidenced by the first-of-its-kind sweeping Ontario Law Reform Commission report on charity law. On the other hand, when people hear charity, "making a living" is not the first thing that comes to mind. In fact, there are powerful cultural assumptions that make people opposed to the very idea of making a living through charity. Furthermore, most people don't know about the size and scope of the charitable sector or about its complex and fascinating legal needs. This naturally leads to a climate where charity law never quite makes the curriculum committee's cut, if it even makes it on to the agenda.

But a lot has changed since the mid-1990s and the way society thinks about charity is shifting. Large firms such as Borden Ladner Gervais LLP and Miller Thomson LLP have significant non-profit sector practice groups, and smaller firms such as Carters PC, Blumberg Segal LLP and Drache Aptowitzer LLP can focus their work largely on the sector. Publishers such as Thomson Reuters and LexisNexis have put out more than enough casebooks and textbooks to fill a few courses. Online tools such as Smart Giving have made people more aware of the complexities of charity, and the rise of social enterprise has more young people than ever thinking about how the sector will fit into their careers.

With that being said, it would be disingenuous if I reduced the case for charity law education to a mere economic proposition. The fact is lawyers have long embraced their professional duty to charities. Most lawyers will serve on a charitable board at some point. But if they don't understand this unique area of law, not only will they be ineffective as board members brought in for their legal expertise and insight but they may actually hurt the causes they care so deeply about. Of course, all law schools promote their students taking this obligation seriously, but without providing the tools lawyers need to meet their obligation effectively, they may actually be doing more harm than good.

But changing the curriculum takes time. In the meantime, if you're at a law school without any course offerings in this area, there's still a lot you can do. At the University of Toronto, we have the Charity Law Interest Group. We bring in speakers, promote conferences and webinars, keep up a reading group (or try to at least!), partner with other groups to show the numerous interesting intersections, seek out volunteer opportunities in the community and advocate for greater charity law programming and curriculum at the faculty. So far, it's been enormously informative and interesting, not to mention fun. With a few friends and a little effort, you could do all this, too (it's a lot less work than it sounds), and you'd definitely have our support.

The bottom line is we need more charity law in law schools across Canada. There is a great deal both law schools and students can do to make this a reality. From incorporating some charity law examples into current courses or crafting an upper-year seminar to simply bringing in a few speakers, there is an enormous opportunity here to better support the millions of people who work hard every day to improve every aspect of our society. At the end of the day, isn't that what law's about?

Benjamin Miller is a JD student at the University of Toronto Faculty of Law and previously completed his master's thesis on Theorizing Legal Needs at the University of Ottawa. His research focuses on campus clubs in the non-profit sector and ethics of care in the legal system.