Financial plans are living documents – here's why you should revisit yours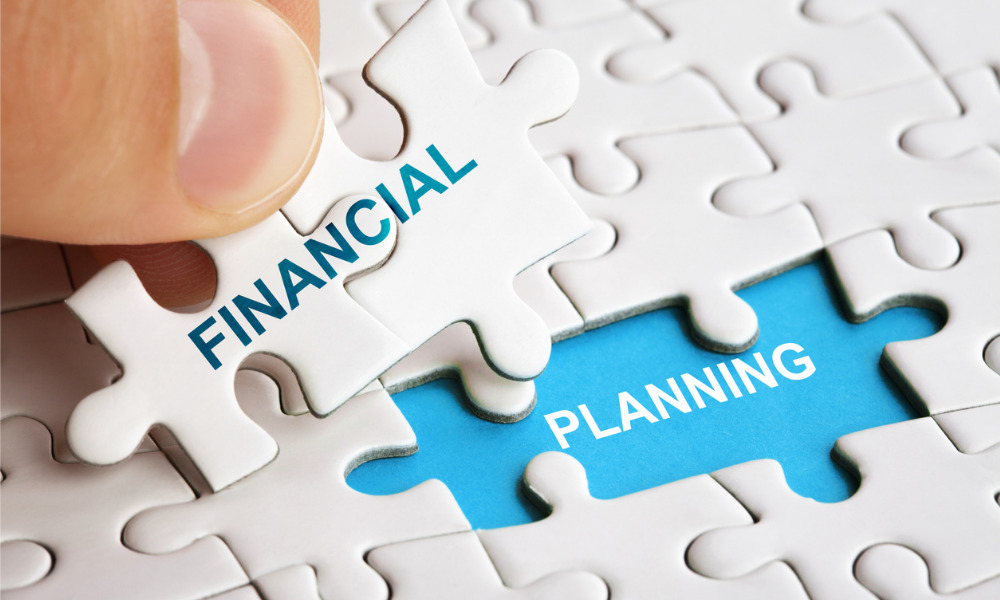 According to FP Canada's 2021 Financial Stress Index, nearly two-in-five Canadians (38%) said money was their biggest concern and just over half of the people in that group reported losing sleep over it. But the survey also shows that Canadians who work with a professional financial planner are far less stressed by their finances, significantly less likely to face health issues due to concern over their money and much more confident about their financial future — which makes perfect sense to Karen Sill.
"It's that peace of mind that comes from having a conversation with somebody who is invested in your financial future, who can set you up for success and work towards your goals with you," says Sill, financial planning manager at Lawyers Financial. "It's being able to speak to somebody knowledgeable when the markets are volatile, which they tend to be this time of year, who can remind you of your time horizon and the purpose of that money, and help you work through those events without pushing that panic button — or that sell button."
A financial plan is comprised of six fundamental components: financial management, tax planning, asset management, risk management, retirement planning and estate planning. Among other things, the financial planner looks at your cash flow, helps you create a plan to increase you net worth, and makes sure you have important documents in place, like a will and powers of attorney.
The components all have some overlap and aren't mutually exclusive, but an end-to-end approach will cover all of those topics, Sill says. The financial planning process involves discussing goals, analyzing data, developing a strategy and then reviewing it with the client to make sure it's completed based on their needs and covers any gaps that may have been identified. Finally, there's implementing it and then the most critical aspect — regular review.
"Don't write it and forget it," Sill says. "We want to ensure there haven't been any material changes in circumstances that would warrant an update, and we always come back to their goals to make sure the plan is still on track to meet them."
When it comes to investing, a financial planner can help determine what platforms make the most sense. Lawyers Financial has various options available. All of the available platforms were launched this year — "We've been busy!" Sill laughs — as Lawyers Financial continuously drives forward to meet more of the needs of its clients.
There's a Direct Investing platform for sophisticated investors who are knowledgeable, savvy and comfortable trading their own stocks, bonds and mutual funds, and there's also the Robo-Advisor platform, a "set-it-and-forget-it strategy" that enables busy professionals — such as lawyers — to invest their money, not their time.
Then there's a platform of Managed Funds that are best in class and have been reviewed for ESG considerations. It offers different target risk funds that are aligned with the client's risk tolerance, and target date funds that are aligned with their retirement date and the date they expect to make their first withdrawal. The funds are well diversified, and there's a fixed income component as well "for that part of your investment strategy that's a bit less risky and provides a cushion during the ups and downs of the market," Sill says.
But whatever a client decides during the planning stage, it's important to remember that a financial plan is a fluid, living document and you want to make sure you're working with a knowledgeable professional to help guide you through the various options.
"The financial services landscape is vast and you want to work with an advisor you're confident in, who you feel has your best interests at heart and meets your needs," Sill says. "You are sharing a lot of information and finances can be very emotional. It's important to have somebody you feel comfortable with — and I can't stress enough the earlier you start thinking about this the better."
This article was produced in partnership with Lawyers Financial.