Martineau has served as president of Public Servants Disclosure Protection Tribunal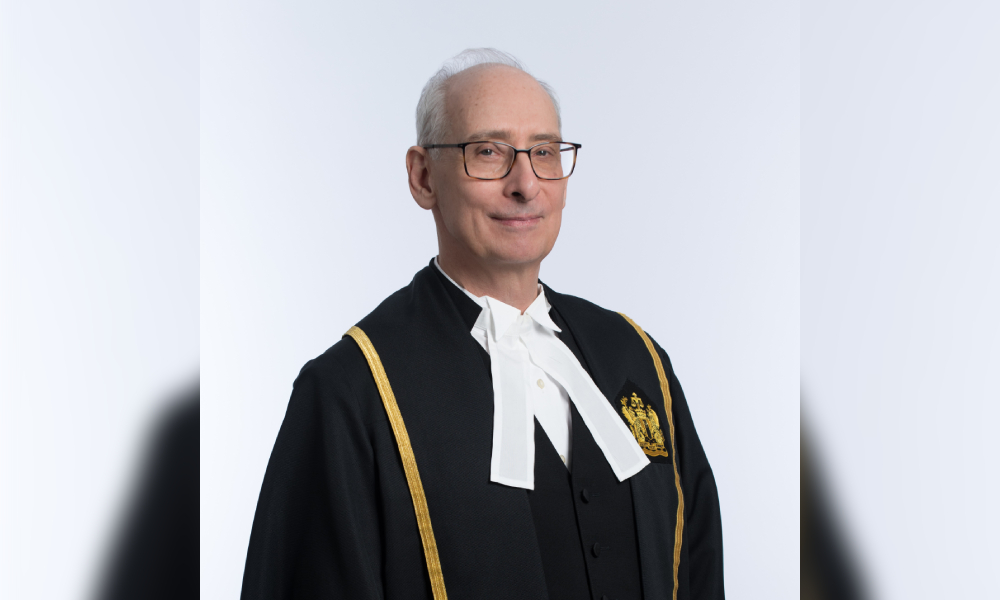 The federal government has announced that a Federal Court judge will take the helm of the Copyright Board of Canada.
Justice Luc Martineau will serve as the board's chairman, effective Oct. 2, for a five-year term. His responsibilities will include supporting the continued modernization of copyright in the country, assisting in reforming the board, reducing backlogs in decision-making and promoting a transparent and predictable marketplace.
Called to the Quebec bar in 1978, Martineau holds an LL.L. and an LL.M. from the University of Ottawa. His legal career prior to joining the bench included the roles of legal counsel to the president of the Canada Labour Relations Board, associate and partner at Robert, Dansereau, Barré, Marchessault & Lauzon in Montreal, and partner at Langlois Robert in Montreal. He established his own firm in Montreal, as lawyer, arbitrator and mediator, in 1996.
In January 2002 he was named a judge of the Federal Court's trial division and an ex officio member of the Court of Appeal. In April 2002, he became a judge of the Court Martial Appeal Court of Canada. He has also served as a member and as president of the Public Servants Disclosure Protection Tribunal.
In its news release, Innovation, Science and Economic Development Canada said the federal government is committed to supporting a copyright market which functions well, which ensures that creators receive fair and timely payments, and which generates new innovation opportunities.
"A well-resourced Copyright Board fulfills an important economic and cultural function for Canadians," said Navdeep Bains, federal minister of innovation, science and industry, in the release.
"As Canadians, we understand that telling our stories from a uniquely Canadian perspective and ensuring the protection of our content is key to healthy Canadian democracy and culture," said Steven Guilbeault, federal minister of Canadian heritage.
In its release the federal government also thanked former Ontario Court of Appeal Justice Robert A. Blair, Martineau's predecessor in the role, for being "instrumental in initiating the modernization of the Copyright Board following amendments to the Copyright Act in 2018."