How to tackle the challenge of engaging younger workers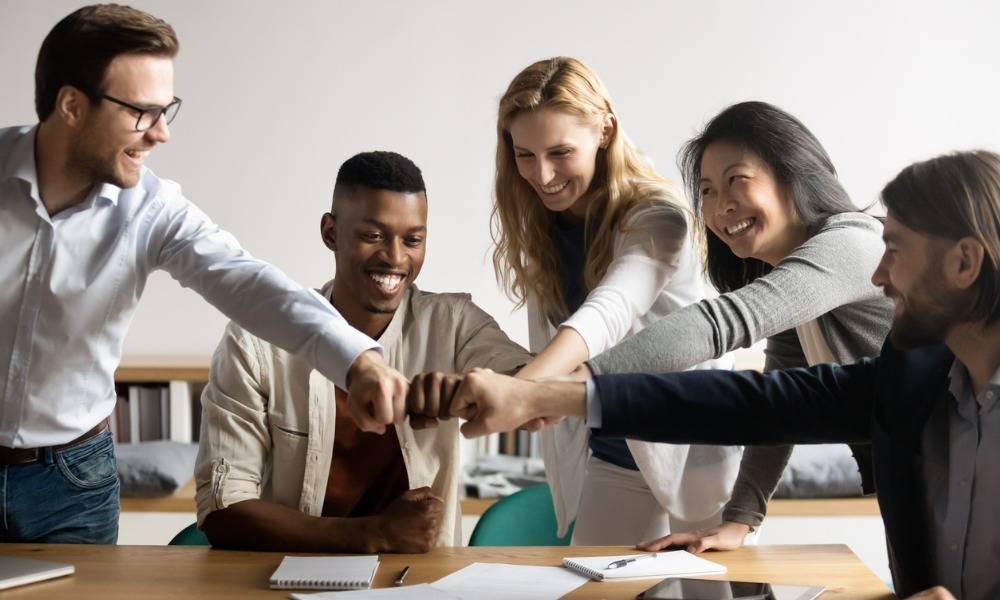 Office managers must feel like they are herding cats when devising plans and perks to entice remote employees to return to the workplace.
When it comes to encouraging, prodding, cajoling younger employees, how are they faring? The answer at this point seems to be not very well.
Just 11 per cent of gen Z workers report being pleased with the way their office is currently set up, according to a survey done by Unispace, a company that creates experiential spaces. But that workspace is important to these workers: almost eight in 10 (79 per cent) feel they are more active when working in the office, compared with 66 per cent among older workers.
Sixty per cent of gen Z workers also say that work-from-home restrictions made them value the office more, compared with 43 per cent among older employees.
"Employers are seemingly failing to utilize the power of the office to attract these individuals," says Stuart Finnie, head of design at Unispace.
"With gen Zers now accounting for around a third of the global population, for employers looking to beat the competition, considerations must be made to improve the quality of the environments they provide. Those employers who consider their workplace and generational needs will be able to not only engage and retain their best talent, but also attract new staff in our current candidate-led jobs market," says Finnie.
Don't force me back
Being order to return en masse might see a mass migration of workers leaving, according to another survey done in Australia.
According to the report, People at Work 2022: A Global Workforce View, among the surveyed workers in Australia between 18 to 24 years old and 25 to 34 years old, 54 per cent and 65 per cent respectively said they would think about looking for another job if their employers insisted on them returning to the workplace full-time.
"This is compared to 46 per cent of the 45–54 age bracket and 27 per cent of the 55 and over demographic," says the report.
The survey showed that younger workers have shifted to a flexible working set-up. Perhaps office leaders should shift their focus from the physical work space to something that might make the younger cohort more satisfied with their jobs.
"This generation want, first and foremost, the flexibility [and] they want to have a great and meaningful work experience, so that means a great career progression, where they will learn a lot and then they will grow professionally a lot," says Maggie Da Prato, HR leader and business partner at Dialectica, an information services company in Montreal that specializes in providing market knowledge to companies.
"They want to see that fast-track career progression. For them, it's all about the meaning of that experience. If you just have something transactional, and you say, 'You will you be doing that, and that's the schedule, and that will be your paycheque,' most of them won't want to join," she says.
This way of engaging workers must begin early on, says Da Prato. "We need to engage them from the very first contact we have with them. When we were talking 20 years ago, [it was] about 'Let's offer XYZ to employees'; now, it's all about the employee experience, so making sure that we engage them from the get-go with a great package from a total compensation standpoint, but as well, learning opportunities, the experience, wellbeing, the flexibility, and of course, a great and vibrant culture."