Asking employees about vaccine status, urging them to vaccinate is an invasion of privacy: lawyer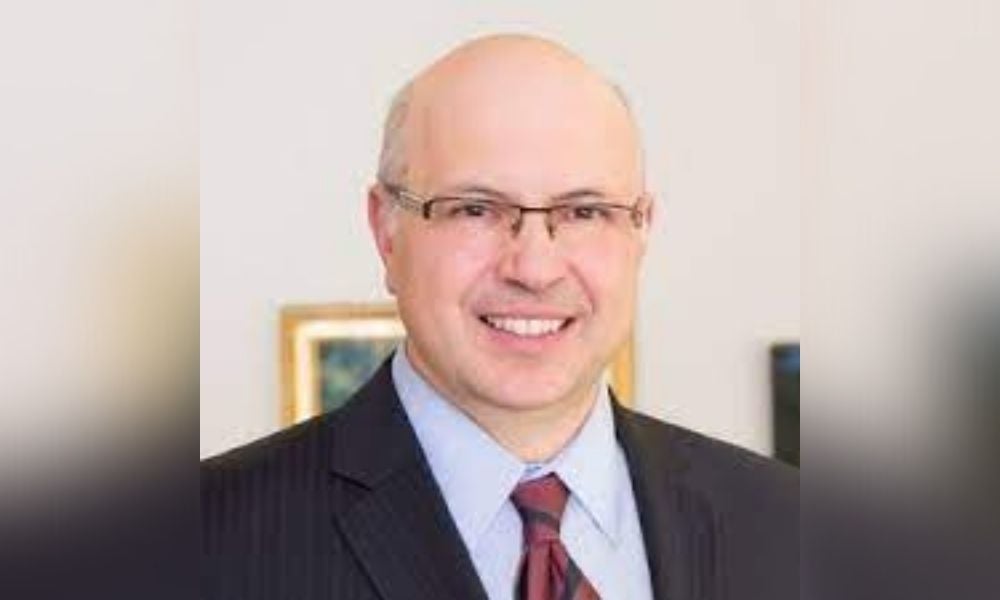 Government officials have begun lifting COVID mandates and partner and employment lawyer at Pink Larkin, Ronald Pizzo, says employers may lose the right to request or demand an employee disclose their vaccination status.
The Omicron variant did not create a more severe illness, and the more the virus becomes treated as cold and not significant harm by public health officials, the need for mandatory vaccines will reduce, Pizzo says.
In February, Law Times reported that Ontario Chief medical health officer Dr. Kieran Moore said that the province needs to reassess the value of the vaccine passport system as the vaccine at two doses does not confirm significant benefit against transmission risk.
Most provincial governments have already indicated when they are dropping their mandatory policies, and Pizzo says many unionized workplaces will also remove the demand as government drops vaccine directives. For example, people in Nova Scotia can visit restaurants next week without providing proof of vaccination.
"Unless something changes, and there's a flare-up in the vaccine or other unforeseen circumstances, it looks like the whole issue is coming to an end."
Individuals have the right to privacy over their bodies, and employers asking employees about their immunization status or instructing them to take a vaccine invades that privacy, says Pizzo. However, he says the pandemic put many people at risk, making a safe workplace more important than individuals' privacy interests.
He says that employers' right to have employees reveal vaccine status becomes less critical as health officials indicate unvaccinated people can return to work and unvaccinated employees laid off in late fall 2021 will resume their positions. For example, some departments are dropping vaccine mandates entirely in New Brunswick so unvaccinated people can get back to work.
The justification for collecting that data is not valid anymore, and from a risk perspective, employers do not want to do that, he says.
Pizzo says that vaccination status is personal, and there must be a valid reason to request health information specifics. In addition, employers must disclose confidentiality plans because failing to do so could lead to liability.
"It's just up to people to decide for themselves whether they want to get vaccinated or not."
Pizzo has 30 years' experience litigating workplace and employment matters, arbitration and commercial disputes. His background and training allow him to offer various tools and approaches to conflict resolution. He will be one of the speakers at the Canadian Lawyer's Employment Law Masterclass on Apr. 28, presenting "An update on workplace vaccine mandates and compliance obligations."
It is premature to predict what the changes could mean for employers as directives on the vaccine mandates could change instantly, but the imminent shifts indicated by the provincial governments will make a significant difference, Pizzo says.
Reviewing the workplace job requirements remains vital. However, a reasonable policy depends on legitimately balanced interests, changes with the severity of the pandemic and what health officials deem crucial to public well-being, he says.
Some mandates remain in place, but if plans to lift restrictions continue and COVID does not make a significant rebound, Pizzo says there may no longer be any workplace vaccine mandates or policies by the time of the Employment Law Masterclass event.
"If tomorrow, something terrible were to happen, if we were to find some other variations, which was highly lethal, then things would change again."
Employers also have to accommodate individuals who may have grounds under the Human Rights Act not to be vaccinated. However, Pizzo says being accommodated to the point of undue hardship does not necessarily mean a person can work.
"At the Transit Union in Halifax, three people could claim a religious accommodation for not getting the vaccine, but when the employer tried to see where they could work in accommodated workplaces, there wasn't any work for them to do. So, they ended up going home because the only accommodations were to work with the public, and it was dangerous if you were unvaccinated to work with the public."
They could receive accommodation, but he says there was no accommodated work for them in the workplace.