Government looks to make it easier for in-demand, skilled professionals and tradespeople to work in province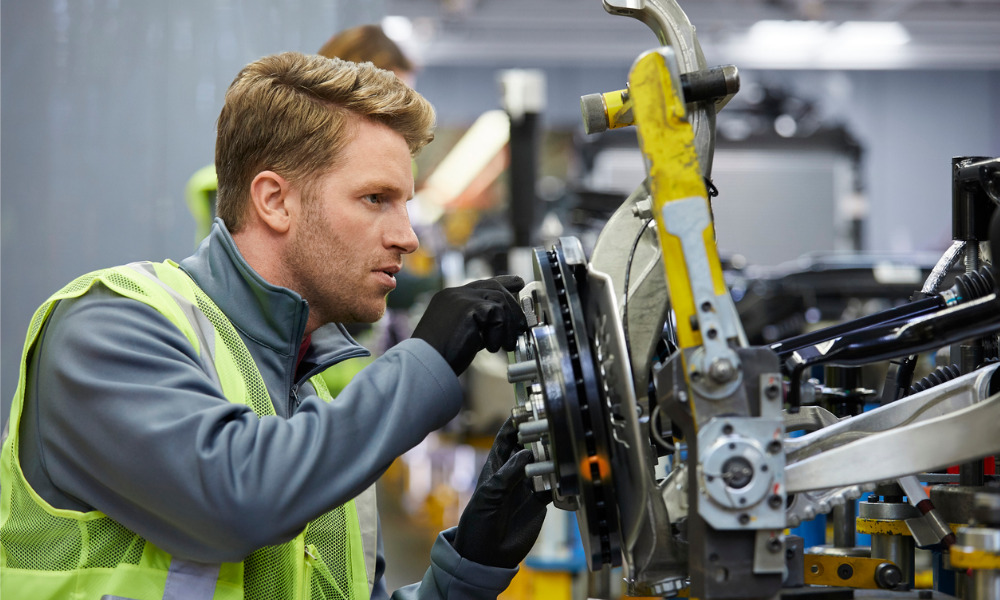 Keen to tackle its labour shortage, Ontario is introducing changes to help workers in more than 30 in-demand professions move to the province.
The legislation would ensure that workers from other provinces can get their credentials processed within a service standard of 30 business days.
This would make it easier for regulated professions such as engineers, auto mechanics and plumbers to move to the province and fill vacant in-demand jobs.
"It's never been more important that we attract more workers to fill in-demand jobs," says Premier Doug Ford. "To do so, we're cutting red tape to make it easier for skilled professionals from across Canada to get the papers they need to work in Ontario, faster."
The move follows one announced in October by Alberta, with legislation intended to make it easier and faster to recognize the professional credentials of Canadians seeking to move to the province for a new job.
Ontario is leading Canada's economic growth, but employers keep saying they can't find the workers they need to grow, says Monte McNaughton, minister of labour, training and skills development.
"There are hundreds of thousands of paycheques waiting to be collected. That is why our government is working for workers and leading the country with changes that rebalance the scales and make it clear – we want more skilled professionals and tradespeople to come here."
In a previous interview with Canadian HR Reporter, McNaughton said that Ontario is investing $1.5 billion over four years "to really focus on ending the stigma around the trades".
Between July and September of 2021, there were 338,835 vacant jobs across Ontario, including many in the skilled trades, says the government.
In October, Ontario also announced plans to make it easier for immigrants to find jobs in the province.
Red Seal trades
In addition, the government is proposing to recognize three fuel-related professions under the province's skilled trades legislation, meaning Ontario will take steps to officially recognize all 55 Red Seal Trades. The Red Seal Program is a partnership between the federal government and provinces and territories that sets a common standard for apprenticeship training and certification and makes it easier for workers to move between provinces and territories.
The province is also working towards making it easier for workers who have completed fall protection training in another province to come to work in Ontario. This would include allowing them to start to work immediately after completing a refresher course from an accredited Ontario provider.
The province's new agency, Skilled Trades Ontario, is also harmonizing training standards for a dozen trades so it's easier for apprentices from other provinces to continue their training in Ontario.
In February, Ontario launched a new Crown agency, Skilled Trades Ontario, to promote and market the trades, develop the latest training and curriculum standards and provide a streamlined user-friendly experience for tradespeople.