Laws differ worldwide but businesses could benefit from 'platform economy', says expert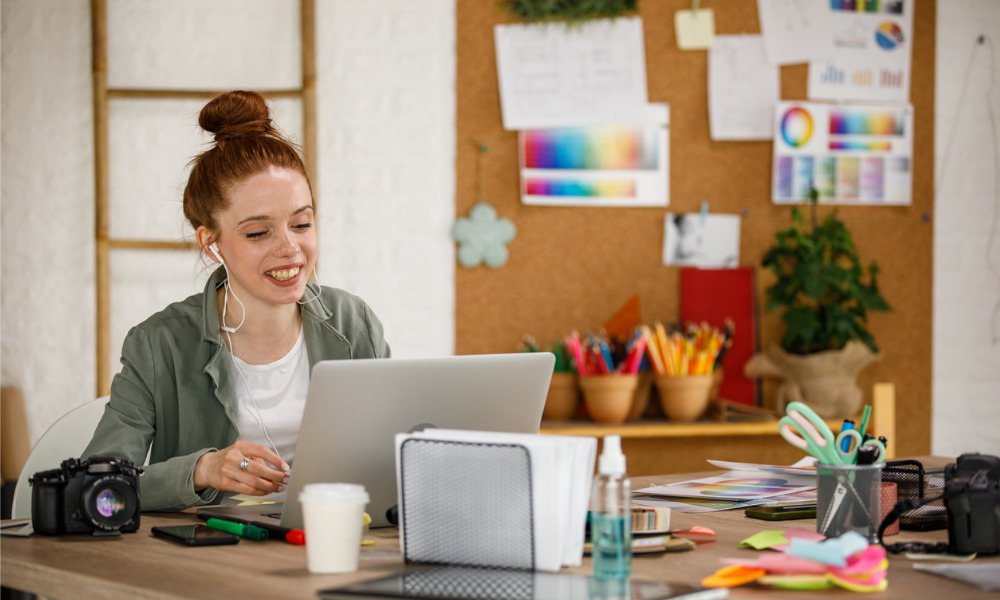 Everybody is talking about labour shortages and it's a problem that is affecting many industries.
Company leaders are trying everything they can to find talent, but one area remains massively underexplored, says one expert. "Very few large employers are utilizing the gig economy as part of their workforce," says Stephen Harrington, future of work lead partner at Deloitte in Ottawa, who says it's high time organizations begin to pay attention to this sector.
The consultancy recently released a study showing those organizations who ignore this valuable group of workers do so at their peril.
"Probably the more accurate term is platform economy because what we're most interested in is this idea of digital labour market attachment; these platforms that make it easier, reduce friction between people who are job-seeking, and jobs," says Harrington.
"You can think about that running the gamut from what we always think of when we think about the gig economy: the Uber and Lyfts of the world to these other platforms like Topcoder and Upworks and others who are beginning to get more and more into the professional skill sets that can be done from anywhere."
Hesitancy to hire
Many senior leaders have also expressed reluctance about employing these workers due to how it might be perceived, says Harrington.
"It's amazing to me how often senior executives will say, 'We don't know how to participate in the gig economy, ethically,' because they're worried it'll be a race to the bottom. My response is pretty simple: 'Just don't do that'," says Harrington.
Employers could easily post for a job in a gig market platform, set the pay rates and other parameters and then say, "We're not willing to pay anything less than this perfectly good Canadian wage," he says.
While progressive organizations may begin to bring on some of these workers, they should be wary of the legal issues when employing them.
When it comes to the law around independent contractors, it's been demonstrated time and time again that it doesn't matter too much what is said in the contract or what terminology is used by the employer and the worker. It's the reality of the relationship that determines whether the relationship is that of an independent contractor or more like an employment relationship.
You can call a contractor a contractor all you want, but if they're being treated like an employee, that's what a court will find.
In determining the nature of the employment relationship, courts will look at how much control the company has over the worker – where the worker works, how much they must do, whether the worker has time to work for others, if the company supplies the tools and equipment needed, and how much the worker relies on the company financially. If there is a lot of control in these areas, the worker is more likely in an employment relationship with the company.
Failing to properly recognize workers as employees can be costly if the relationship is terminated, as someone who is an employee is generally owed statutory and possibly common law reasonable notice and termination pay, while an independent contractor would not be.
Gigging around the world
This was the case after a recent ruling in New Zealand.
Four Uber drivers have been declared employees by the New Zealand Employment Court in a landmark ruling that the tech company vowed to appeal.
The drivers went to court last year to seek declaration that they were Uber employees and are entitled to rights such as minimum wage, holiday pay, sick leave entitlements, and KiwiSaver retirement savings contributions.
Chief Judge Christina Inglis sided with them in a decision, which reiterated that the question of whether someone is an employee depends on the "substance of the relationship and how it operated in practice."
"Each of the plaintiff drivers was in an employment relationship when carrying out driving work for Uber and is entitled to a declaration of status accordingly," said Inglis in the decision.
But for those who wish to work gig jobs in addition to the regular daily duties, if you are in India, this might land you in trouble.
The Indian government recently expressed its opposition to "moonlighting," citing the country's labour laws that prohibit the practice.
Moonlighting is undertaking two full-time jobs at the same time, a controversial act that has become popular among employees as remote work granted them more time and freedom.
"As per the Industrial Employment (Standing Orders) Act 1946, a workman shall not at any time… work against the interest of the industrial establishment in which he is employed and shall not take any employment in addition to his job in the establishment, which may adversely affect the interest of his employer," says Minister of State for Labour and Employment Rameshwar Teli as quoted by Press Trust India (PTI).