Retired justice Juliana Topolniski dubbed as "not one to mince her words"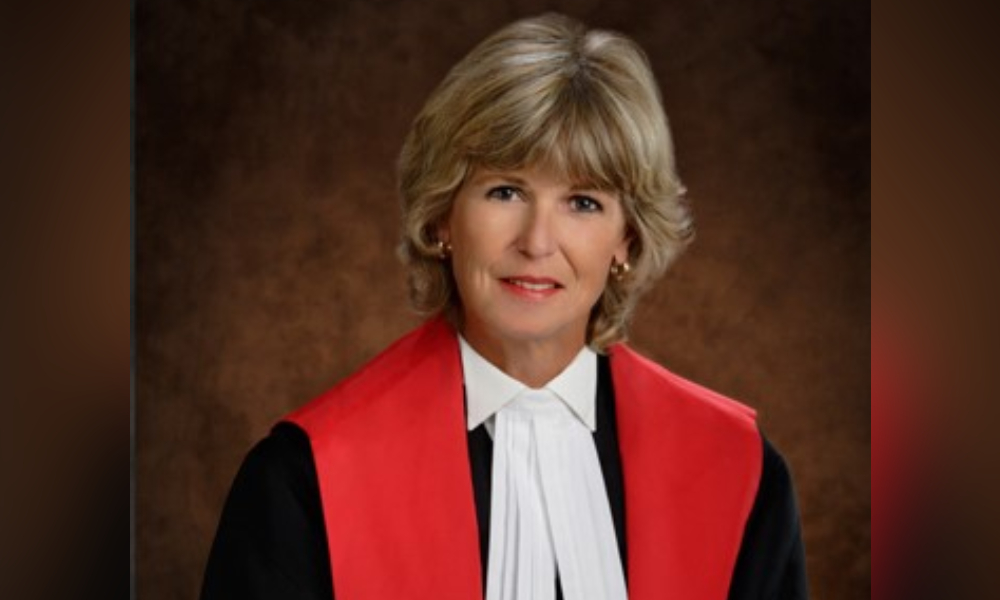 Justice Juliana Topolniski of the Court of Queen's Bench of Alberta, who retired effective Dec. 30, 2020, has been sworn out via virtual ceremony attended by justices of the Supreme Court of Canada and Alberta's Court of Appeal, among others.
Topolniski spent 19 years as a lawyer and 18 years as a judge. In the swearing out ceremony, Chief Justice Mary Moreau of the Court of Queen's Bench commended Topolniski for putting "the Court's Commercial Group on the national map as Co-Chair of the committee from its inception until taking supernumerary status." Moreau also said that Topolniski's judgments show that she is "not one to mince her words."
In R v JR, 2016 ABQB 414, a sexual assault case that received media attention, Topolniski reversed the Provincial Court of Alberta's decision to acquit the accused. As Topolniski wrote in her decision, "Consent means 'Yes.' The word 'No' does not mean 'Yes.' The word 'No' coupled with fending off an attacker with a water bottle does not mean 'Yes.' There is nothing ambiguous about it."
Catherine Fraser, Alberta's chief justice, and Ken Nielsen, associate chief justice of the Court of Queen's Bench, also spoke of Topolniski's significant contributions in various fields of law during the virtual event.
Topolniski, a native of Winnipeg, earned her bachelor's degree in nursing and her LLB from the University of Alberta. While Topolniski originally intended to pursue a master's degree in health administration, her decision to take a business law course upon the advice of a professor convinced her to go to law school. She worked as an articling student at Lucas, Edwards & Bishop, now Davis LLP, then earned her admission to the Alberta bar in 1984.
Topolniski's experience as junior counsel helped her discover her niche in commercial and insolvency law. She spent 15 years with Bishop & McKenzie LLP, where she centred her practice on insolvency and commercial litigation and joined the partnership within two years of working at the firm. Topolniski received her Q.C. designation in 2000 and her appointment to the Court of Queen's Bench in 2003.
Topolniski has served as Bencher of the Law Society of Alberta, as president of the Edmonton Bar Association and as guest lecturer at the University of Alberta Faculty of Law.
"I was always stimulated by hard cases argued by skilled lawyers, helping juries perform their important work and bringing litigants to a peaceable resolution without the need for continued litigation," said Topolniski of her time as a judge.
Topolniski has also served as director of the Edmonton Community Foundation and of the Edmonton Chapter of the Multiple Sclerosis Society. Now that she has retired, she said that she plans to do volunteer work in Vancouver Island and Mexico communities.