Province also appoints a new judicial justice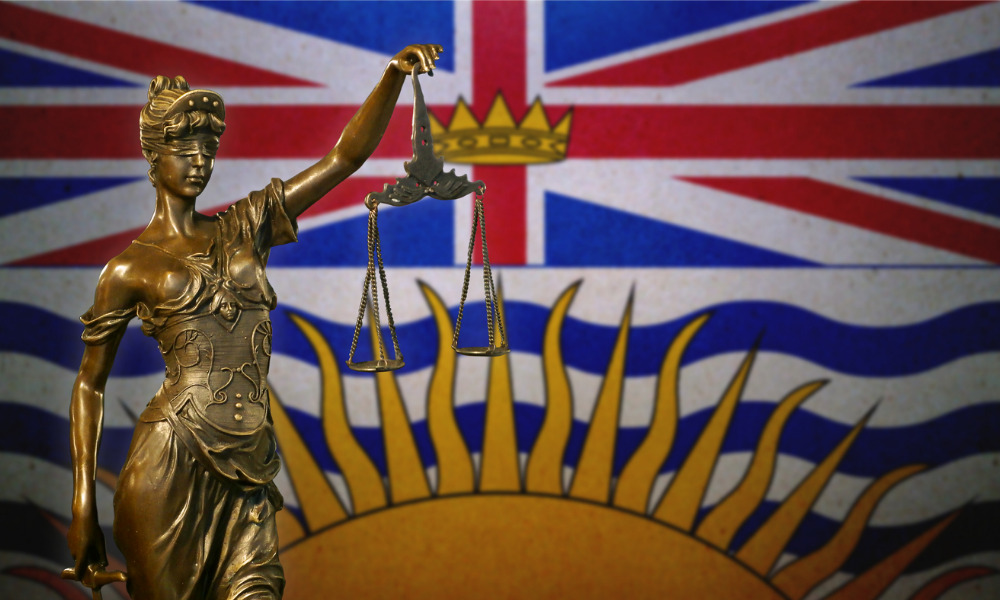 British Columbia's Ministry of Attorney General recently announced the appointments of Kasandra Cronin, David Ruse, Tamara Hodge, and Aamna Afsar to the Provincial Court of British Columbia.
Cronin, Ruse, and Hodge were appointed as provincial court judges, while Afsar accepted a judicial justice position.
"The province is committed to promoting fair access to justice for all residents of BC," the ministry said. "These appointment decisions consider multiple factors, including the needs of the court, the diversity of the bench, and the candidates' areas of expertise."
Cronin will be assigned to the Fraser region with chambers in Port Coquitlam. She will take office on July 26.
Before joining the bench, Cronin worked as a criminal defence counsel across the province, particularly in Vancouver. She also served as a Crown counsel on an ad hoc basis. The ministry said she is a well-known mentor and supporter of young women entering the legal profession. She earned her law degree from the University of British Columbia in 1998.
Ruse will be assigned to the Interior region with chambers in Kelowna. He will commence his term on July 27.
Prior to his appointment, Ruse was a Crown counsel in Lower Mainland and Kelowna. He has prosecuted major criminal cases, including high-profile and complex murders. He received his law degree from the University of Victoria in 1990.
Hodge will be assigned to the Vancouver Island region with chambers in Nanaimo. She will be sworn in on July 25.
Hodge has been serving as a Crown counsel throughout her legal career. She has prosecuted every Criminal Code offence, including murder charges. She recently held an administrative Crown counsel position in Victoria. She obtained her law degree from the University of Victoria in 2001.
Afsar will be assigned to the Justice Centre. She will assume her new position on July 26.
Afsar initially practised law in Alberta. Shen then moved to BC, where she became a Crown counsel for the BC Prosecution Service in Vancouver for 13 years. Since 2019, she has been with the Immigration and Refugee Board of Canada as an adjudicator. She earned her law degree from McGill University in 2003.