Nunavut's incumbent chief justice dubbed her a 'gold standard of judicial community commitment'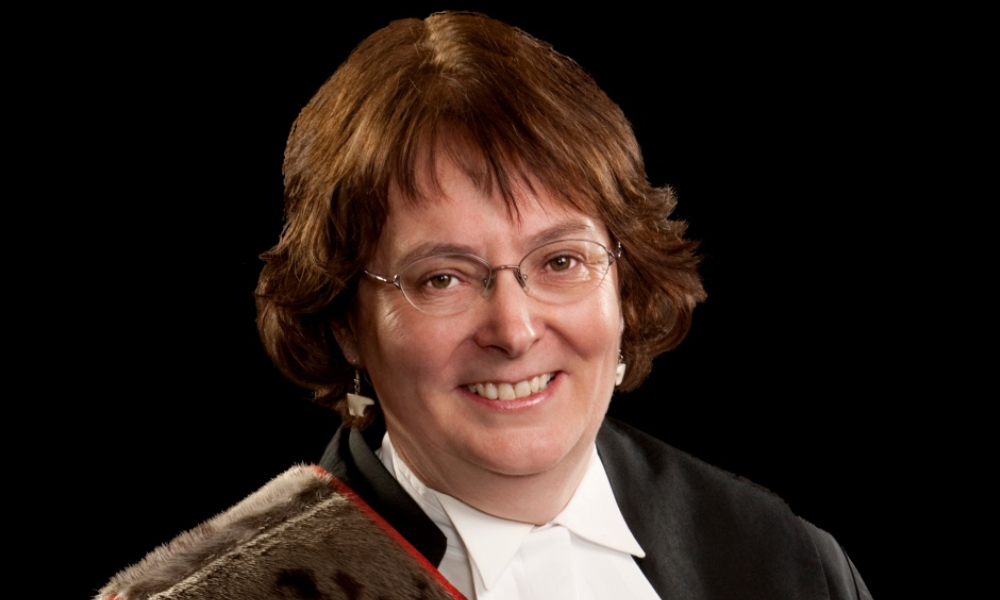 Neil Sharkey, chief justice of the Nunavut Court of Justice, extended sympathies to the loved ones of the late Beverley Browne, Nunavut's first Senior Judge, and to all the Nunavummiut who had gained from her contributions to the territory.
Browne passed away on Mar. 24 at age 68 in Edmonton, surrounded by her family, reported Global News.
Born in Watrous, Sask. in 1952, Browne earned her LLB in 1975 from the University of Alberta Faculty of Law, articled in Yellowknife, and was admitted to the Alberta bar in 1977. She established her own general law practice in Vermilion, east of Edmonton, prior to being appointed a judge in the Northwest Territories in 1990.
In 1999 Nunavut became a territory, and Browne was named its first chief justice. In that role she assisted in building Nunavut's justice system, which has the country's only single-level trial court. She also served as deputy judge until her retirement last February.
"Justice Browne's commitment to advancing the law for the benefit of Nunavummiut was on display every time she presided," said Justice Sharkey in the Nunavut Court of Justice's news release.
Sharkey said that Browne represented the "gold standard of judicial community commitment."
Browne co-founded the Akitsiraq Law School in Nunavut, where Inuit law students can earn degrees in their home territory. In 2009, Browne began sitting on the Court of Queen's Bench of Alberta, where she helped in launching the Alberta Gladue committee and the restorative justice committee. All in all, she served for thirty years on the bench in Alberta and Nunavut, retiring in February.
Browne long advocated for access to justice for Indigenous peoples and invited Inuit elders to sit alongside judges in the courtroom to help introduce them to the sentencing process. She initiated and committed to advancing the elders' program in the Nunavut Court of Justice. Just a few months ago she chaired Chambers meetings focused on revitalizing the elders' program.
Browne was an active member of the Canadian Judicial Council, where she devoted efforts to judicial education, public information and administration of justice. She mentored law students with a view to promoting access to justice for Nunavummiut, and she developed a music society there.
"As the first Chief Justice of Nunavut, Chief Justice Browne played an instrumental role in shaping Nunavut's justice system," said Richard Wagner, Canada's chief justice and chairperson of the Canadian Judicial Council, in a press release.