An Ontario judge has approved a new class representative for a $384-million class action lawsuit brought by hundreds of lawyers against Deloitte LLP.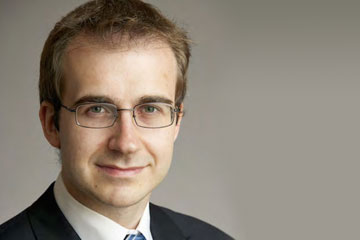 An Ontario judge has approved a new class representative for a $384-million class action lawsuit brought by hundreds of lawyers against Deloitte LLP.
Ontario Superior Court Justice Paul Perell certified the action and approved lawyer Tarrie Phillip as the new class representative in the case, after the original representative was removed last year.
Central to the decision was a finding that the potential of a number of class members wishing to opt out of an action should not be a bar to certification, lawyers say.
"It really puts a close on the idea that just because some people are opposed to the class action that that means you would not get certification," says Andrew Monkhouse, one of the lawyers representing the plaintiffs in the action.
"That's been a primary source of attack against certification of class actions."
The class is made up of at least 418 lawyers who did document review at Deloitte after the company bought ATD Inc. The plaintiffs alleged that they are owed compensation for benefits they did not receive, as Deloitte improperly classified them as contractors rather than employees.
In a 2017 decision, Justice Edward Belobaba had certified the class action under the condition that a new representative plaintiff was found to replace Shireen Sondhi, who is no longer practising in Ontario as she moved to British Columbia. Belobaba found Sondhi was not suitable to represent the class as she had recanted statements that she gave in an affidavit.
The hearing proceedings were then adjourned while the plaintiffs looked for a new class representative.
The plaintiffs' lawyers found a new plaintiff by engaging potential class members that had reached out to them. They decided Phillip was the best person to move forward as representative for a number of reasons, including his geographic location.
The defendants argued that Phillip was also unsuitable, alleging he agreed to be recruited "with little understanding of the litigation and his responsibilities" and was not taking his job as representative plaintiff seriously. The defendants also contended Phillip had not properly instructed class counsel, did not have the resources to pay costs for the action and had a lack of interest in the matter.
In addition, defendants also claimed that Phillip had made no attempt to ascertain the interests of putative class members and that he may have a conflict of interest because most of the putative class members allegedly wished to opt out of the action.
Perell found that Deloitte had not succeeded in showing Phillip could not fulfil his responsibilities as representative plaintiff. The judge said Phillip has a genuine claim he wishes to pursue.
"It is crocodile tears to denigrate him for not studying up before agreeing to be Ms. Sondhi's replacement. Clients are not expected to study their own cases; that's what lawyers are supposed to do. Clients just need to believe that they may be entitled to legal redress for having suffered some harm," Perell wrote in the decision in Sondhi v. Deloitte Management Services LP.
Perell also found that Phillip did not have a conflict of interest and that the potential of having potential class members opt out of the action should not be a reason to decertify it.
Monkhouse says he has not heard any potential class members say they want to opt out yet, but, presumably, some people may choose to do so during a formal opt-out period.
Neither Deloitte nor lawyers representing the company in the action responded to requests for comment.