Litigation roundup also features Cassels Brock Blackwell LLP appearing for Sony in IP suit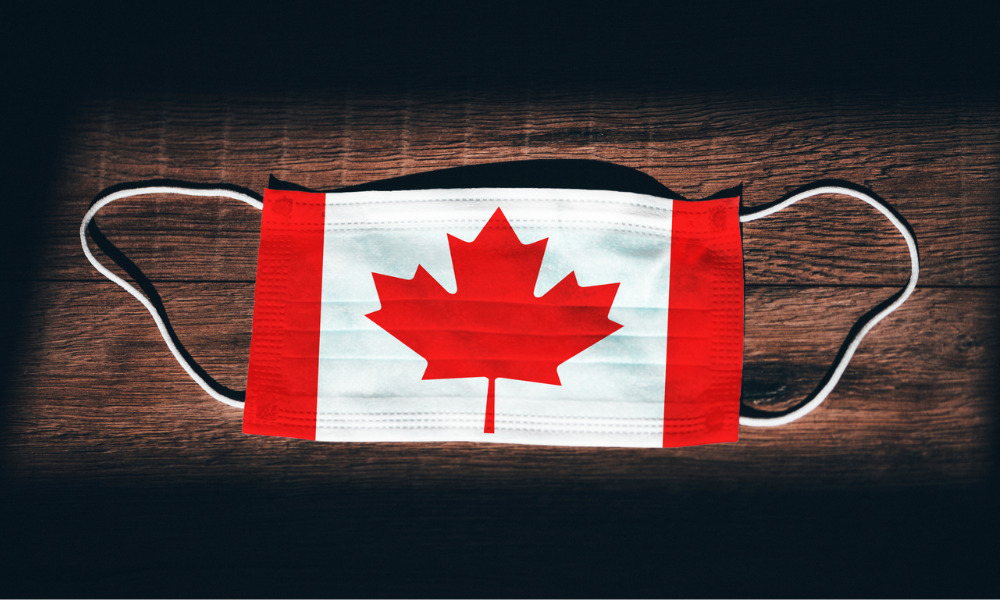 Responses to government measures taken during the pandemic lead the federal courts roundup this week as the Federal Court heard separate lawsuits challenging Ontario's declaration of a province-wide state of emergency in February, with law firms Johnstone & Cowling LLP, Henein Hutchison LLP, Sujit Choudhry, and Foster LLP acting for the plaintiffs in the actions filed. The federal court also heard a suit questioning the Minister of Transport's decision to restrict movement of Canadians based on their COVID-19 vaccination status. At the federal court of appeal, Goodmans LLP and Gowling WLG represented parties facing off in a patent infringement suit.
Federal Court
Several actions challenging the legality of a public order emergency proclamation issued by the Province of Ontario in February under the Emergencies Act were brought to the Federal Court. Johnstone & Cowling LLP acted for Canadian Frontline Nurses, Henein Hutchison LLP represented Canadian Civil Liberties Association, Sujit Choudhry acted for Canadian Constitution Foundation, and Foster LLP acted for Jeremiah Jost and several other individual plaintiffs affected by the proclamation.
Brian Peckford and several other plaintiffs challenged the Minister of Transport's decision to restrict the mobility and other rights of Canadians based on their COVID-19 vaccination status. Wilson Law Office represented the plaintiffs in this lawsuit.
Roy Bentley, a pilot employed by Air Canada, filed a complaint with the Canadian Human Rights Commission. He challenged the pension plan under the collective bargaining agreement between Air Canada Pilots Association (ACPA) and Air Canada, claiming that the plan discriminated against pilots over the age of 60. Nelligan O'Brien Payne LLP represented ACPA, Borden Ladner Gervais LLP (BLG) acted for Air Canada, and Hamilton Duncan Armstrong & Stewart Law represented Roy Bentley in the suit.
Larochelle Avocats represented Leon Mugesera in a lawsuit against the Crown, opposing a decision to transfer Mugesera to Rwanda after diplomatic assurances were made by the federal government that his fundamental rights would be protected.
DLA Piper LLP (Canada) acted for Pacific Coast Terminals Co. in a suit against the Vancouver Fraser Authority, which was represented by Gall Legge Grant Zwack LLP. The action stemmed from a decision of the Fraser Port Authority to establish the program, Gateway Infrastructure Fee 2022.
Koskie Minsky LLP represented Paradis Honey in a proposed class proceeding against the Crown. The class is comprised of beekeepers who were prohibited from importing live honeybee packages into Canada from the U.S.
Borden Ladner Gervais LLP represented Chesley Wood in a disability claim under the Canada Pension Act. Wood served in the regular forces prior to his injury.
In the area of immigration and citizenship, the law firms that appeared in the federal court this week were Peace Legal; Lewis & Associates; Kaminker & Associates; Waldman & Associates; Topmarke Attorneys LLP; Nazami & Associates; Younes Law; Pilkington Law Firm; Blue House Law; Mrkich Law; Elgin, Cannon & Associates; Gertler Law Office; Servimm Inc.; Ace Law Group; Edelmann & Company; Pax Law Corporation; The Law Office of Teklemichael, Mamann, Sandaluk & Kingwell; and Bereskin & Parr LLP.
Some notable intellectual property suits were also heard by the federal court this week, which included a copyright infringement action filed by Sony Music Entertainment Canada against Suva Beauty Inc. Cassels Brock Blackwell LLP acted as legal counsel for Sony and Miller Thomson represented Suva Beauty Inc.
Smart & Biggar also appeared in several IP cases this week. The firm represented Astrazeneca Canada Inc., The Noco Company Inc., Warner Bros. Entertainment, and The J.R. Simplot Company.
Other firms appearing in IP suits before the Federal Court were Sprigings Intellectual Property Law for Sandoz Canada Inc.; Osler, Hoskin & Harcourt LLP for Teva Canada Limited; Gowling WLG for Nordstorm Canada Retail Inc.; DLA Piper LLP for Aria Vent Inc.; and Norton Rose Fulbright LLP for McCain Foods and Canadian Tire Corporation.
Federal Court of Appeal
Goodmans LLP acted for Gemak Trust in an intellectual property suit against Jempak Corporation, which was represented by Gowling WLG (Canada) LLP. The case stemmed from a patent infringement action filed by Gemak against Jempak.
Under the income tax act, several actions were brought to the appellate court from the Tax Court of Canada. KPMG Law LLP appeared on behalf of David Randall Miller, Downs Barristers & Solicitors acted for Allstaff Inc., and DG Barristers represented Coastridge Enterprises, Stuart Xue, and Stephanie Xue.