The Miramichi native was appointed King's counsel in 2022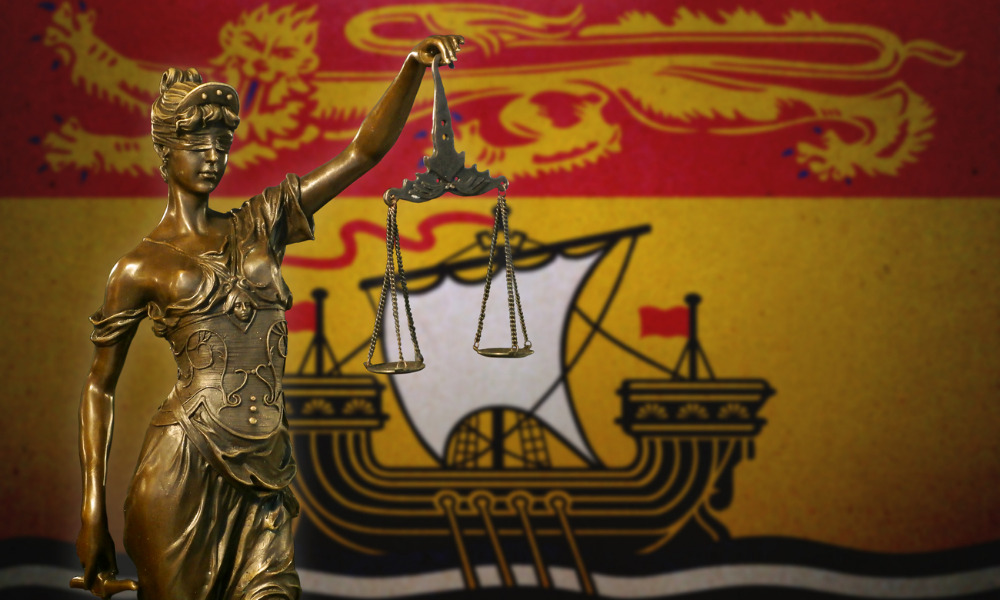 Justice Minister Hugh Flemming has announced the appointment of Matthew Cripps as a sitting provincial court judge in Miramichi, New Brunswick. The appointment will buoy the court amidst capacity issues caused by the recent retirement of two supernumerary judges.
Cripps graduated from the University of New Brunswick with a bachelor of business administration and, later, a bachelor of laws. Thirty years after being called to the bar in 1992, he was appointed King's counsel.
"Mr. Cripps has been playing a role in the New Brunswick legal community for 30 years," said Flemming. "We are fortunate to add someone with his experience to the judiciary."
Cripps was an employee of the Department of Justice and Public Safety for many years, most recently serving as a hearing officer with the Court of King's Bench.
Cripps is the former director of the New Brunswick Rotary Club and Miramichi Big Brothers and Sisters. A Miramichi native, he coaches youth sports teams in the city. Cripps also volunteers as a member of the Law Society of New Brunswick's bar admission course committee and as a judge for the University of New Brunswick moot court program.
Following his appointment, the chief judge of New Brunswick requested Judge Scott Britain, who currently sits in Miramichi, to be transferred to Fredericton to address the pressures there.
Flemming said Cripps' appointment would bridge capacity issues created by the retirements of two supernumerary judges at the New Brunswick provincial court. The provincial court normally operates with a chief judge, associate chief judge, and 24 full-time judges, but currently employs 22 full-time judges in addition to the chief judge and several per diem and supernumerary judges.
Potential appointments to the provincial court of New Brunswick are first assessed by a panel of provincial judicial appointment review advisors representing the bench, the bar, and the public. These advisors weigh each candidate's professional and other qualifications. The candidates are then interviewed by a committee composed of the chief justice of New Brunswick, the chief judge, and the associate chief judge of the provincial court, as well as one of the judicial appointment advisors representing the public and a senior member of the bar.