Symptoms appeared after expected peak of condition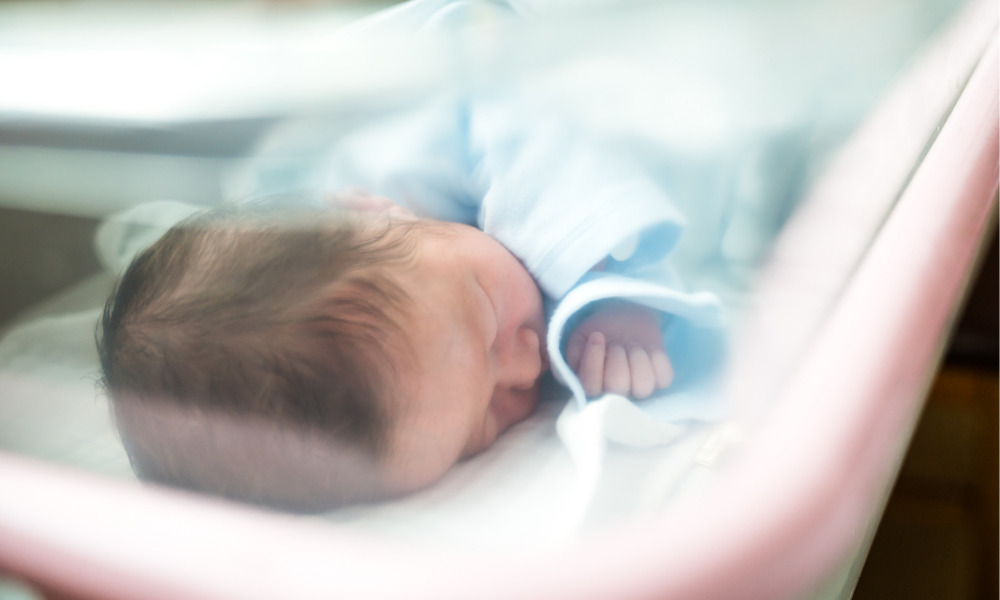 The British Columbia Supreme Court has ruled that the conduct of physicians fell below the standard of care in treating an infant patient's jaundice but there was no proof that this resulted in the infant's injuries.
In Hanson-Tasker v. Ewart, 2022 BCSC 432, Kyrcee Hanson-Tasker was born at Mills Memorial Hospital in Terrace, B.C., on July 29, 1996. She was discharged despite being born premature and showing signs of jaundice. Eight days later, she was transported by emergency medivac to B.C. Children's Hospital in Vancouver, where she was diagnosed with neonatal hyperbilirubinemia, kernicterus, and several associated severe injuries.
Almost 20 years later, Nadine Hanson-Tasker, Kyrcee's mother, commenced an action against Dr. Brian Ewart and several other physicians, alleging that in those eight days, the medical care and treatment Kyrcee received was negligent and, had they been provided with adequate treatment, the injury would not have happened. Multiple parties and expert witnesses were presented.
"Physicians must be judged in light of the knowledge they ought to have reasonably possessed at the time of the alleged act of negligence, not with the benefit of hindsight given prevailing standards of professional knowledge," said the court.
After examining the evidence, the court found that all the respondent medical practitioners involved knew or ought to have known that Kyrcee was at an increased risk of hyperbilirubinemia. They knew or ought to have known that her jaundice had not reached its peak, her bilirubin level was likely to increase, and she required attentive follow-ups, said the court.
In particular, the court found that Dr. Brian Ewart's inadequate clinical charting and insufficient communication about his assessment of Kyrcee resulted in his failure to meet the standard of care required of a reasonably prudent family physician. Dr. Shiela Ewart also failed to meet this standard of care when, upon being informed that a newborn baby was jaundiced, she failed to take steps to ascertain the extent of jaundice and whether it worsened, said the court.
However, despite finding that both doctors were negligent, the court ruled that their negligence was not the primary cause of Kyrcee's injuries. It was established that Kyrcee's injuries were caused by a hemplyctic event, but the core issue is when that event occurred, said the court.
According to the Bhutani nomogram, which was considered authoritative by all of the medical experts, normal bilirubin trajectory would have peaked at 96 hours after birth, or in this case Aug. 2, 1996, said the court. However, the court found that the symptoms of acute bilirubin encephalopathy were not present until prior to midnight on Aug. 5, and even Nadine's evidence showed that Kyrcee was alert, active, and seemingly healthy despite being jaundiced.
The court found that Kyrcee failed to establish the doctors' breach of the standard of care caused her injuries and dismissed her claim.