Technology — and the operations professionals who promote it — vital to modern business of law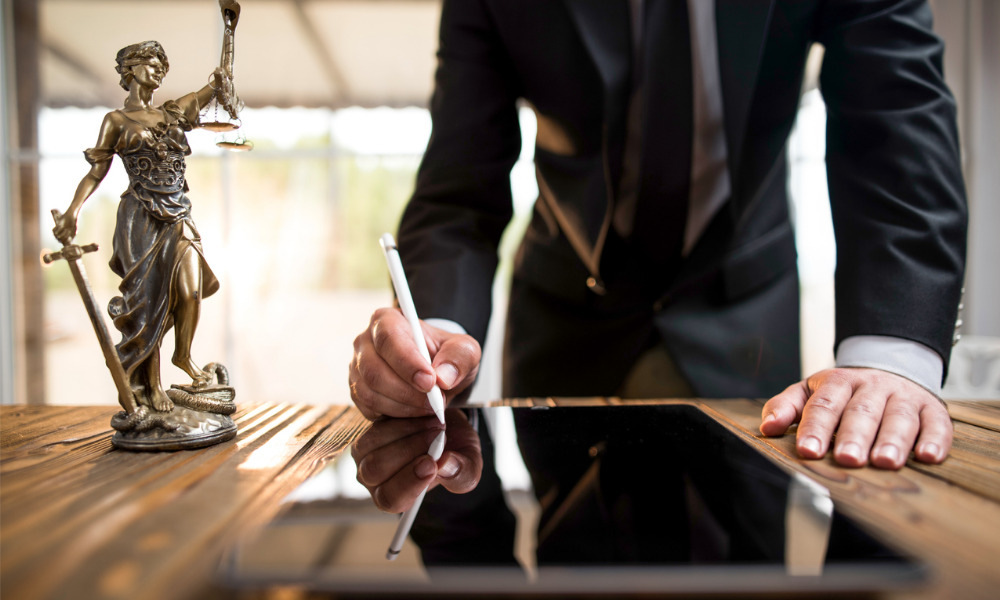 Sponsored article
Two decades ago, Klein Lawyers LLP took on its first client management software and began the process of streamlining workflow.
"We wanted to find a way for our lawyers to do lawyering as opposed to lawyering plus some administration, plus people management, plus systems management," says Susan Pratt, operations manager at the firm. "We really wanted them to be able to focus on client service, settling files and going to trial which is what they're great at."
The firm took a look at their whole workflow tree from lawyers to scanning clerks to decide who was going to do what and how it was going to happen in the new software they'd taken on. While Pratt says Klein Lawyers has "a long history of depending on non-lawyers to allow lawyers to provide a high level of client service," more firms are viewing technology — and the operations professionals who promote it — as vital to the modern business of law. As client needs and expectations have changed over the years, so too must the legal services they're paying for.
But as Brian MacDonald, chief operations officer at Siskinds LLP, will tell you, people in general — and lawyers in particular — do not like change. A couple years ago, the firm hired a chief information officer who redesigned the architecture of their network, bringing many changes to traditional processes.
"The challenge was how do we get these people to buy in to our strategic plan and have them contribute to it?" says MacDonald, who focuses on best practices, process analysis and standardizations. "That was driven by a number of components — education was important, technology helped out with that and compensation to drive the habits you want also helped in getting them to change."
The firm now has over 200 people working remotely, "which if you asked us four years ago would have been an impossibility," says MacDonald. Pratt, who oversees HR, facilities and systems and workflow, says while her firm's lawyers have always had the ability to work remotely, shifting support staff offsite due to the pandemic has heightened buy-in.
"It really solidified the need for them to eliminate paper and make our process as electronic as possible," she says. "While they were all were on board, they now understand why and they're a lot more engaged."
Both firms have been steadily implementing technology to improve workflows and deliver better products more efficiently, with the criteria that any add-ons can be integrated seamlessly with their respective firm's main case management software. One of the biggest expenses for law firms is staffing costs, so Pratt looks for services that can automate processes, and she says she could talk for days about how much easier Medchart, an online medical record sharing platform that connects law firms, insurance, hospitals, clinics and health providers, has made their workflow. Any new service also has to guarantee an improvement for the most important stakeholder — the client — and Medchart improved client service in a number of ways.
One example is how quickly and easily clients can electronically sign their medical authorizations. If the client receives the email or text right away the authorizations are signed within a minute, eliminating days of waiting, Pratt notes. On top of that, Medchart saves the firm from having to prepare and send out record requests via mail, email or fax; following up with medical providers; organizing prepayment to each provider, usually via mailed cheque; and finally scanning all the records when they do arrive, which was "a full-time job in itself," she says.
Now, they give Medchart instructions on what records they need from where — and many of the providers' information is automated within the program — and click one button to pay providers. Medchart alerts them when the records have been received and uploaded into the system. Having a dedicated outsource team working on it means the firm obtains medical records a lot faster, eliminating "a minimum of 20 minutes of work per medical records received," Pratt says, adding it's "dramatically improved the process for our staff" which means they can take on more clients.
With clerks managing between 60-100 files all requiring medical records, MacDonald says the traditional process of obtaining those records got overwhelming quickly. Around three months after implementing Medchart, a clerk called it game changing — a life changer for her and her work — and the lawyers see the value in the fact that their staff is less stressed. For file review meetings, for example, they come in with a report from Medchart and know exactly the status of every request they've made.
"I think that's peace of mind for our lawyers," MacDonald says. "We spend a lot of money on Medchart on a monthly basis because it's well worth the service."
Pratt also appreciates how accessible the Medchart team is — they're easy to get ahold of when there are questions or concerns, and she's never had to follow up on a response for anything.
"Medchart for us has been an incredibly positive experience," she says. "Everything has worked out as I anticipated it would."