While corporate Canada awaits final regulations for Canada's Anti-Spam Legislation, last week the Canadian Radio-television and Telecommunications Commission released guidance of its own for the use of electronic commercial messages.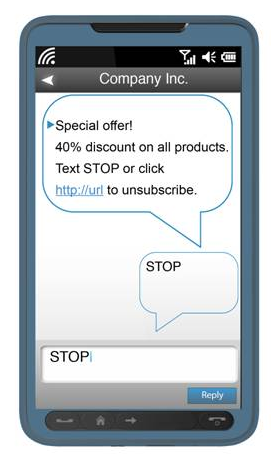 On Oct. 10, the CRTC released two compliance and enforcement information bulletins [CRTC 2012-548 and CRTC 2012-549] on its Electronic Commerce Protection Regulations, making a number of suggestions on how it would view compliance.

Laura Weinrib, a partner with Blake Cassels and Graydon LLP suggests companies use the guidance issued last week by the CRTC to get started on the road towards compliance even though CASL is not yet final. It is expected the legislation will come into force in 2013.

"Right now you should be conducting an audit of your information practices — know what types of e-mails you send, how you get people's addresses etc. Start categorizing things and figure out how you're going to comply. It may be that you're not going to get all the details of your future compliance plan right now, but you should start down that road," says Weinrib.

In an update on CASL from Osler Hoskin and Harcourt LLP, lawyers for the firm said: "While the bulletins bring clarity to what the CRTC expects businesses to do, the CRTC's interpretation of CASL will leave most organizations with no choice but to adopt expensive and disruptive changes to the processes they use now in respect of their use of electronic communications and their installation of computer programs on a consumer's device."

CASL was received Royal assent in December 2010, almost two years ago. In late 2011 both the CRTC and Industry Canada published drafted regulations to interpret the statute. At the time, there was considerable industry reaction to the draft regulations and comments submitted. The result was that the CRTC published its revised regulations in March 2012.

"Industry Canada has not yet published a final or a second version of draft regulations [for CASL] — that's what we're waiting for. They have indicated that when they publish revised regulations they will likely come out in draft form again. So it will be a second draft and subject to industry comments again," says Weinrib. "We really need both sets of regulations finalized before we know the full force of the law."

What the CRTC bulletins do is provide guidelines on how the CRTC has interpreted its final regulations published earlier this year. They give some examples of what the CRTC will consider compliant behaviour, and Weinrib says they are "quite helpful in interpreting how the CRTC will interpret its own regulations."

"It looks a lot like what we expect to have to do under CASL when it comes into force. But we still don't know when that will be," she says. "Industry Canada may come up with a few more exemptions for when some or all of the legislation will apply and I think that's what's expected. That's what was expected the first time around when Industry Canada published their draft regulations in 2011 and that didn't happen. What they published was one page and I think people are expecting more."

While it may have made sense for all guidelines to come out at the same time from both federal bodies, Weinrib says it should be viewed as a case of "the more information, the better."

"Frankly the more guidance we can get the sooner we can get it the better," she says. "I would take a look at this right now because I think there are a few things in here that give some really helpful guidance and I wouldn't expect the Industry Canada regulations to change the basics."

Some of the key highlights from the CRTC include explanation around when express consent is needed to send a commercial electronic message and marketing/promotional e-mails.

"We've always known there are situations where you need express consent. These guidelines have clearly said that a pre-checked box is not good enough, and what you need is a positive explicit indication of consent," says Weinrib.

That means the consumer or business agreeing to receive marketing e-mails has to actively check a box, as opposed to the box being pre-checked, and if they don't want to recieve e-mails they can uncheck it.

"I think that's probably the most helpful piece of guidance. No one knew what the CRTC would think expressed consent means and what the requirements are and now they've clearly said that."

The regulations allow for consent to be obtained orally or in writing and the CRTC has now given guidance on the circumstances in which oral consent will be acceptable as well as confirmed that electronic consent counts as written consent.