Upcoming webinar helps estate planners, litigators prepare for the future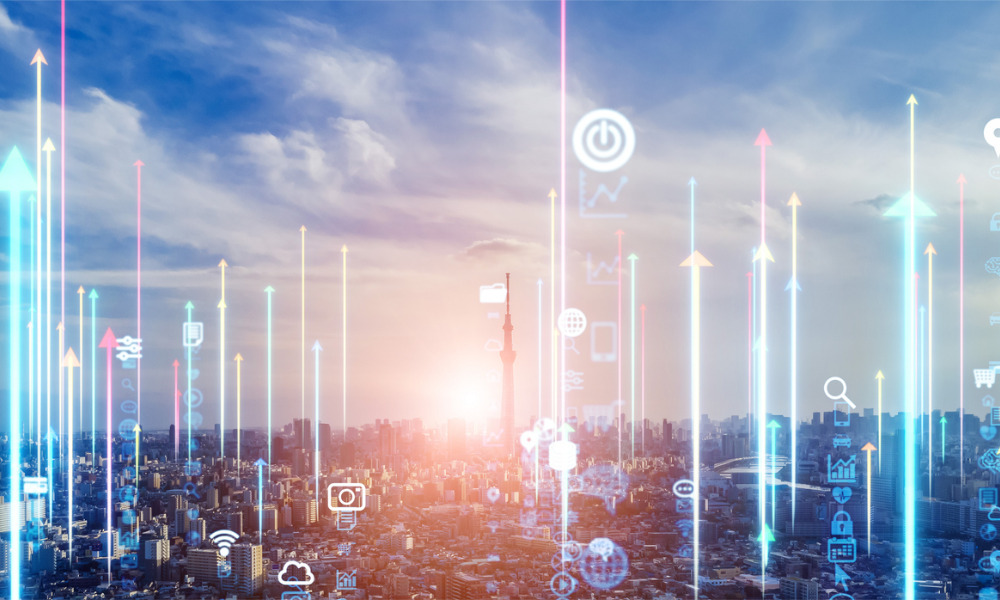 This article was produced in partnership with WEL Partners and Hull & Hull LLP.
There's no denying there's been a surge in the growth of digital assets, and that the growth is rapidly outpacing legislation. That's why estate planners and litigators need to know about this issue — and they need to know about it yesterday, says Kimberly Whaley, founding partner at WEL Partners.
"For those who haven't been keeping abreast of what's going on out there, you need to know," Whaley adds.
In his practice, Ian Hull, co-founder of Hull & Hull LLP, is seeing rising contentiousness around the fact that online access to many digital assets is serviced by international rules and not by Canadian jurisdictions. The reality is people are monetized on social media and digital platforms, he says, and there's significant value in those assets that needs to be dealt with in a timely way. Bitcoin and other cryptocurrency are easy illustrations, he notes.
More and more "we're having to resource the control and custody of digital assets through referrals to international firms because sometimes we can't access the legal expertise we need from our own jurisdiction."
"The reality is this is a priority topic for estate planners and now litigators," Hull says. "It's not brand new but we need to reeducate ourselves and look at the options available from a drafting standpoint and also for what can become contentious issues in a space that's a critical aspect of estate planning."
Whaley and Hull are combining their expertise to lead a webinar, Keeping pace with digital assets: Preparing for the future, in order to "identify the issue, give assistance to solicitors to manage it, highlight some of the potentially contentious issues and obviously provide solutions to these problems," says Hull of the November 24 event.
Whaley was motivated to create the webinar when she realized she also had to brush up on the subject as it's an area of ever-increasing change. She was frequently seeing articles in the paper on the topic, and when Hull co-wrote a paper on the subject for The Estates Trusts & Pensions Journal "I started there," she says.
"It was an opportunity for me to learn more about where we're at and where we're going — and in that same vein I thought everybody else is probably thinking the same thing."
The webinar discusses what constitutes a digital asset today, offers a snap-shot look at what's happening around the world when it comes to legislation and also looks at tools that can help with planning for and dealing with digital assets, for example Hull's e-State Planner, so "there's a little bit for everyone," Whaley notes.
In her practice, Whaley is seeing difficulty for executors/estate trustees in accessing digital assets or other online property because they're not left details such as passwords, and the organizations that host these assets don't easily permit access due to privacy regulations and user agreements. Similarly, during a person's life if there's a guardian or an attorney acting under a power of attorney for property, without the proper information they're not able to get access to important property management. While model legislation has been developed — within Canada, only Saskatchewan has adopted any legislation so far with The Fiduciaries Access to Digital Information Act — regions across the world have been slow to adapt to the fast-moving pace of technology. But while legislation could assist with some of these issues, it still doesn't address them all — and it's only going to get worse, Whaley warns. A combination of digital estate planning on top of a legislative regime that recognizes fiduciary access to digital assets is needed going forward.
"In our view, the significance of this is not appreciated by many solicitors," Hull says, noting the webinar aims to empower attendees to be able, in an efficient and issue-identified basis, to bring this topic to a client's attention and manage it both at the intake stage and when it becomes contentious.
"Having knowledge of this area of estate planning, both contentious and non-contentious, differentiates you in the marketplace and sets you apart from your competitors."
Keep yourself in the know, and keep pace with the surge of considerations around digital assets and estate planning. Register for the upcoming webinar today.