Fred Glady has gone from lawyer to publisher and back to lawyer, in doing both, so has he built and used a suite of what he sees as the best in class legal solutions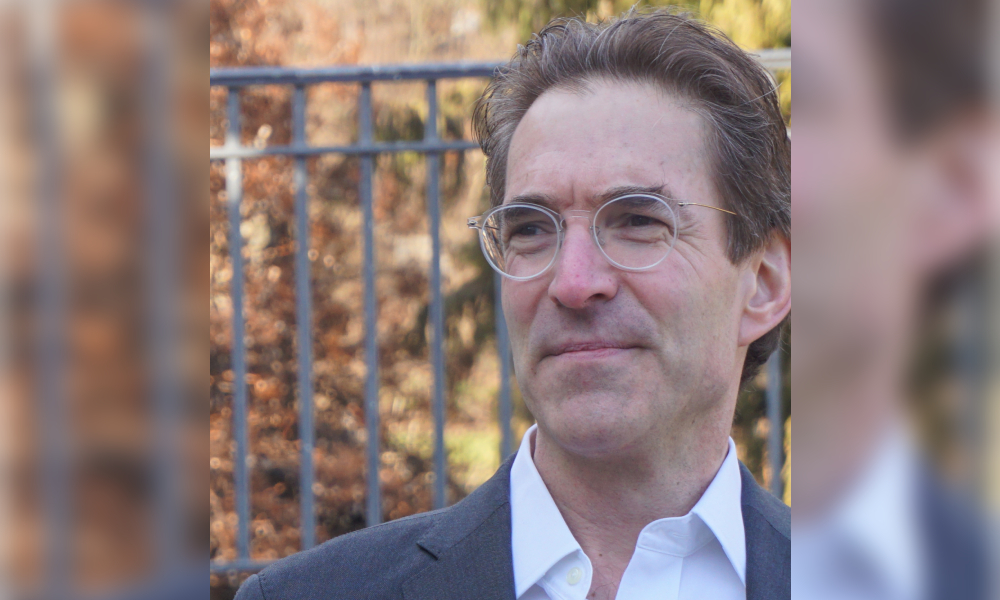 Sponsored article
After many years working in a corporate setting, Fred Glady returned to his roots as a lawyer in private practice, founding GladyLaw, an estates law boutique firm in Toronto. When it came time to invest in legal resources, the choice of an online legal information service to support his practice needs was an easy one: Westlaw.
What made the choice so easy for Fred? The corporate setting Fred left was at Thomson Reuters Legal and Tax & Accounting Canada, where Fred developed, managed, marketed, and sold services like Estates & Trusts Source.
"I know the effort and care that go into their products, because I was one of the people who built them. I joined that business in 2000 because I wanted corporate experience to complement my legal experience. Once there I brought my practice insights and real-life experience to the work that I did, with a clear understanding that lawyers need current, relevant, and accurate information to serve their clients. Quite simply, I built the kind of legal tools that I needed when I was in practice."
Glady's knowledge of the law and of legal information and software informs his practice and better enables him to serve his clients.
"When my clients come to me, they want the kind of legal expertise and practical approach that delivers timely results that achieve their estate planning and administration objectives. That means I need the very best resources at my fingertips to deliver excellent services and exceed expectations. Westlaw is one of the legal technology tools that I rely on."
"My years in the legal information and software business gave me a unique view on the law; I see another dimension to the process of determining what the law is, what needs to be done, and then complete the work at my high standard of excellence. And Westlaw enables me to do that. It has the primary and secondary resources, checklists, precedents and document production capabilities that I need."
What makes Fred unique – why do clients come to him? "I do this work because it is meaningful to me. Knowing that someone who leaves my office (even my virtual office) is in a better position than when they entered it really matters to me. That is very apparent to my clients and it's a reason that my practice is largely referral-based. My clients know they matter to me and that I do my best work for them. This profession gives us the power and the privilege to positively change outcomes in peoples' lives. That is the mindset that gets me through the tough times. I make a difference."
Does Fred see irony in using the tools he once helped build? "Absolutely not", he says. "I had always planned to return to practice after a corporate sojourn; mind you I thought it would be a one-year gig and it turned into eighteen years. But that blue chip experience has helped me to set a blue-chip standard of service for my clients. My pre-eminent concern is serving my clients to the standard of service they would receive at the biggest and best firms in the country. I know what it takes to do that: a commitment to my client, a commitment to my knowledge, expertise and personal ethics, and a commitment to investing in the tools I need to deliver exceptional services.
How does the practice differ today? "Clients have always exerted downward pricing pressure. And they have always come to my office with preconceived notions of what needs to be done. I would say the difference today is in degree and with a greater degree of immediacy. While legal technology has been around since the 90s' maybe before, it is so much better now, enabling lawyers to rise to today's practice challenges. What will distinguish the lawyers who succeed in the years to come is the ability to change with the practice – including using the latest technology and tools – without losing the discipline and rigour that comes with care, diligence and thorough legal analysis. That is my point of view and that is exactly the strategy I am pursuing as I grow my practice."
To see how Thomson Reuters legal technology can help your firm, contact them for a free consultation.