Lawyers need eight years to pay off law school tuition fees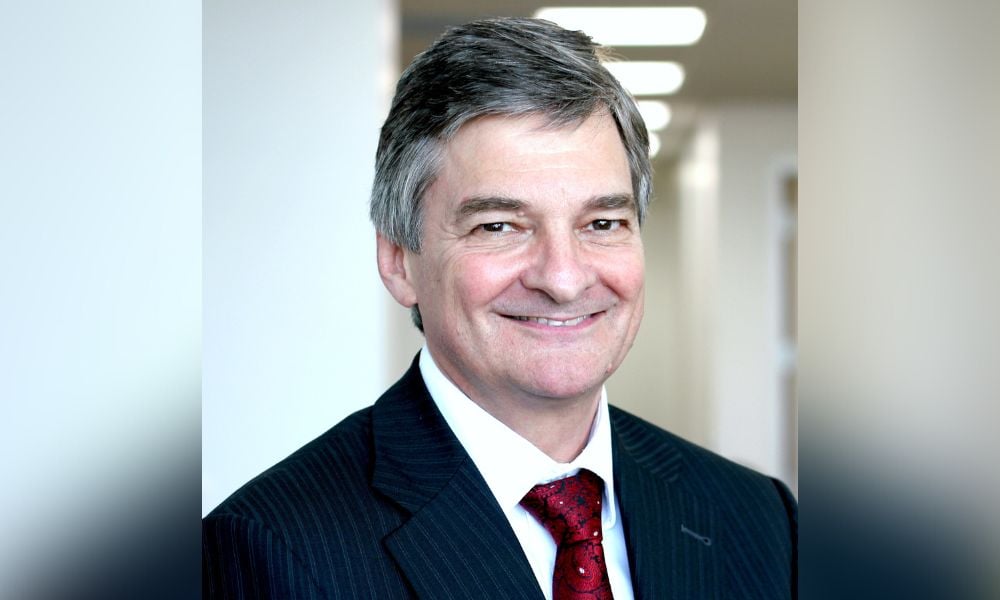 Canada is the third costliest country in the world to train as a lawyer, according to an analysis of university tuition and administrative fees in 50 countries conducted by mobile bank N26. But the profession's salaries are such that Canadian lawyers can pay back their tuition fees comparatively quickly.
The statistics collected were only for citizens of the country or residents of the state where the universities were located. It did not sample the costs for non-resident students, which are universally much higher.
The study included countries with nationally regulated university fees, countries where the institutions set the fees, countries with primarily public universities, and countries with a mix of public and private universities. Where private universities were involved, the statistics came from samples of up to six "internationally competitive universities" identified through the Times Higher Education and QS Top Universities ranking directories.
Only US and UAE students paid more than the $89,761.23 (all Canadian figures) borne by Canadian law students. UAE costs were slightly higher at $93,103, while America dwarfed the world at $318,572. England fell closely behind Canada in the fourth spot with costs of $86,893, according to the N26's education price index survey.
No other country's costs exceeded $80,000, with Singapore, Wales and Israel ranking fifth through seventh, averaging $74,759.
Among other common law nations, Scotland came tenth at $46,671, Ireland came twelfth at $41,307 and New Zealand sixteenth at $31,304.
And how long did lawyers in the various countries mentioned have to work to pay off their tuition?
In answering this question, the survey assumed that law graduates earned a "typical junior level salary" and allocated 5 percent of their post-graduate income to paying off tuition fee debt.
Here, Canada did not do badly. It took lawyers in the most expensive countries, the USA and the UAE, 19 and 14 years to make good on their tuition costs; Canadian lawyers took eight (third in costs); English lawyers took 12 (4); Singaporeans (5) and Scots (10) took 10; Irish lawyers (12) could pay off their tuition in eight years; and New Zealanders (16) in five.
The upshot is that, among the countries mentioned, Canadian lawyers ranked only behind their New Zealand and Singapore counterparts in the time it took to repay their tuition fees.
Interestingly, in terms of junior salary levels, the US, at $82,931, did not rank first: that honour belonged to Switzerland ($114,051), which allowed its lawyers to pay off their tuition costs ($8,616) in just one year.
Canada's junior salary was $66,697, less than Australia's $71,185. But Australian students' costs were about one-fifth of Canadian expenses, allowing them to pay off their tuition after five years of work.
As Canadian Lawyer has reported earlier, there are substantial variations in tuition fees among Canada's law schools, ranging from about $3,500 for first-year students at the Université du Québec à Montréal to $33,040 at the University of Toronto.
It's also important to remember that tuition and administrative fees are hardly the only costs students incur.
"There are the costs of the undergraduate requirements, bar exams, licensing, living expenses and the opportunity costs of all the time it takes to train as a lawyer," says Chris Bentley, managing director, law practice program & legal innovation zone at Toronto's Metropolitan University.
Things are even more difficult for lawyers with foreign qualifications who wish to practise in Canada.
"Internationally trained lawyers must meet the criteria of the national committee of accreditation of the Federation of Law Societies of Canada, a lengthy and costly [about $35,000 for domestic students and $61,000 for international students] means of creating an 'equivalent' Canadian degree by taking courses and exams at Canadian law schools," Bentley says.
In 2019, the Law Students Society of Ontario surveyed Ontario law students to understand their debt load. The study found that 75-80 percent of law students expected to graduate with debt, up from around 70 percent in 2014.
Two-thirds expected to have more than $50,000 in debt owing to financial institutions, up from one-third in 2014. Almost two-thirds expected to have over $20,000 in government student loans, up from one-half in 2014. And some 20 percent expected to take more than a decade to repay their debts.