College of Law has three endowed chairs in the areas of public policy, human rights and business law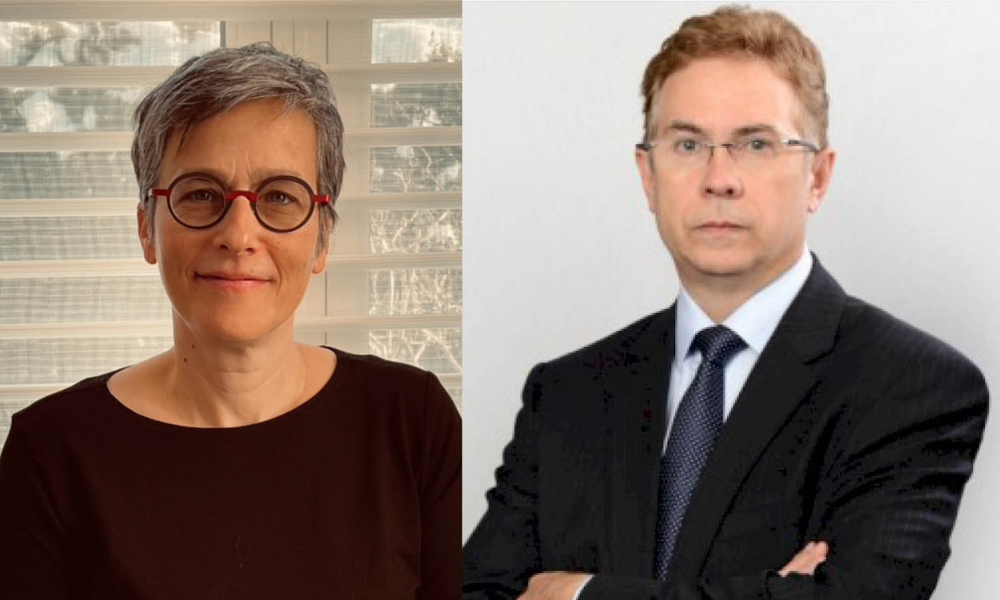 The University of Saskatchewan College of Law has appointed Annie Rochette as the Law Foundation of Saskatchewan H. Robert Arscott chair and Michael Milani as the Estey chair in Business Law.
The law school has three endowed chairs in the areas of public policy, human rights, and business law.
Rochette is a researcher and writer in the areas of environmental law, gender and climate change policy, and legal education. She has been involved in the Canadian legal education community for over 20 years. She is the current francophone editor for the Canadian Journal of Women and the Law and was the editor-in-chief of the Canadian Legal Education Annual Review from 2006 to 2013. She served as the president of the Canadian Association of Law Teachers from 2004 to 2005 and from 2014 to 2016.
Rochette is also a workshop facilitator and conference organizer. She recently directed the professional legal training course of the Law Society of British Columbia from 2016 to 2020. She worked as an associate professor at the Université du Québec à Montréal from 2006 to 2016, and as an assistant professor at the University of British Columbia from 1998 to 2004. She received her law degree from the McGill University in 1994.
As the chairholder, Rochette will continue her teaching duties, and engage in research and other scholarly activities, such as conferences and special seminars related to public policy. Her one-year term began on January 1.
Milani is a partner at McDougall Gauley LLP and serves as the chair of the firm's executive committee. Practising for over 40 years, he has a wealth of experience from his broad banking law, insolvency, and commercial practice, and appeared before all levels of court in Canada.
In 2011, Milani was named a fellow of the Insolvency Institute of Canada. He became the chair of the Law Reform Commission of Saskatchewan in 2014. From 2007 to 2008, he served as the president of the Federation of Law Societies of Canada − the national coordinating body of the 14 law societies across Canada. He also served as the president of the Law Society of Saskatchewan in 2002. He obtained his law degree from the University of Saskatchewan in 1980.
As the chairholder, Milani will teach business law courses, conduct world-class research in his field, share his expertise, and engage in outreach activities with the legal community. His six-month term will begin on July 1, 2022.