The legal profession can't afford to be complacent when it comes to diversity and inclusion issues, warns Bromwich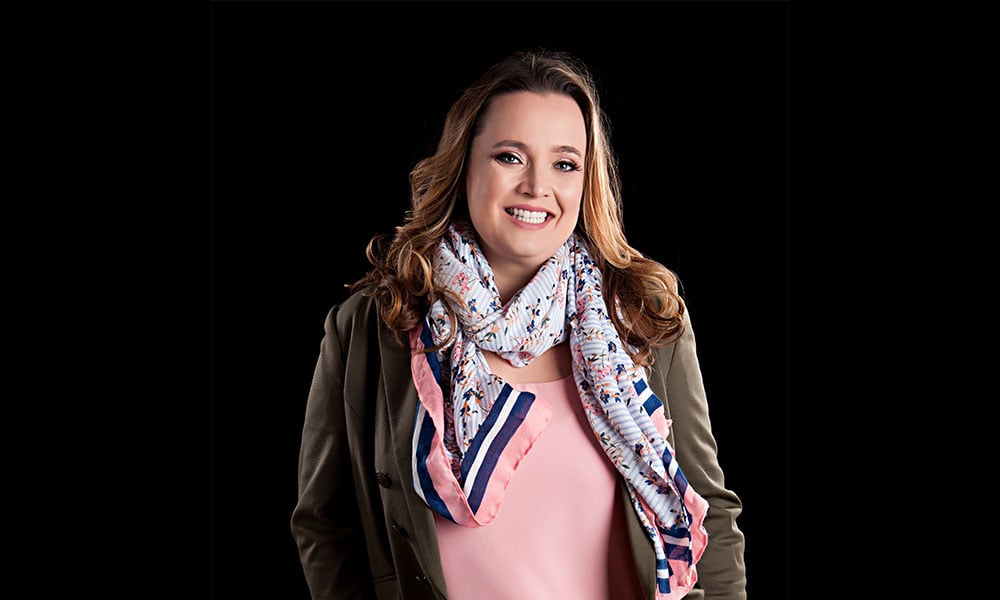 Rebecca Bromwich wanted to be Indiana Jones, but, nearing the end of her undergraduate studies in anthropology and archaeology at the University of Calgary, she realized she needed to explore other options.
"What you actually do is dig in the dirt with a toothbrush — so, not at all like Indiana Jones. I really wasn't happy with the whole thing."
She sat in the university cafeteria with her then-boyfriend and wondered about law school. After all, growing up in Calgary, Bromwich says she was always interested in philosophy, argument and civil rights struggles.
"I was passionate about diversity and inclusion before I decided being a lawyer would be the way to pursue it," she says. "I really wanted to contribute to ensuring people's equality and fairness and a strong sense of justice."
But her boyfriend at the time didn't think she had what it took.
"You wouldn't be a good lawyer," he told her. "You're too much of a nice girl."
Bromwich marched over to a pay phone and called then and there to register to write the LSAT — on what turned out to be the last day to sign up for that round. Despite not having long to prepare, Bromwich did well, was admitted and even received scholarships.
"I was like, you can't tell me because of my gender I can't do this. Women do this! I guess I should thank him," Bromwich laughs.
With that, Indiana Jones — and that boyfriend — were history.
Following the completion of her undergraduate degree and first year of law school at UCalgary, Bromwich transferred to Queen's University. She graduated with her LLB in 2001 and LLM in 2002. Called to the bar in 2003, Bromwich worked in private practice for five years before moving to the United States in 2008 for her husband's medical career, where she obtained a graduate certificate in Women's Gender and Sexuality Studies at the University of Cincinnati.
Upon returning to Canada, Bromwich was a Canadian Bar Association staff lawyer from 2009 to 2015, and she worked on her PhD at Carleton University from 2012 to 2015. The day she graduated, she was hired to teach and worked as a full-time staff member for a year before being promoted to director of the Graduate Diploma Program in Conflict Resolution at Carleton's Department of Law and Legal Studies, and she also got a mediation certificate in negotiation in 2018 from Harvard Law School. She left Carleton University to take on the role of national diversity and inclusion manager at Gowling WLG, where she's been less than a year.
"My role is ensuring diversity and inclusion is woven into everything else we do," she says.
Gowling has rolled out unconscious bias training and mental health first aid training for firm leaders and made significant changes to the partnership admission process with which Bromwich has been involved since coming onboard. The goal is to increase the number of female partners to be at least one-third of the partnership by 2020. The firm is introducing standardized recruitment questions for students and staff, as well as offering alternative career path programs for lawyers who don't want to pursue the partnership trajectory.
Bromwich is also going to be seconded to Gowling's office in the United Kingdom, where it has had diversity and inclusion staff longer and she can bring some of that knowledge back with her.
Throughout the legal profession and in her academic work, Bromwich says, she has experienced systemic barriers that make being a mother in the paid workforce difficult. There were overt things — such as assumptions that, as a mom, she shouldn't be aspiring to travel for work — and less overt ways such as not getting the best assignments.
"It has been in my life very difficult for me to make my own career a priority," she says, noting that her husband's demanding medical career and having four kids saw her "take a step back for a while."
But it was important to Bromwich that her children didn't see her give up on her own identity and contribution, and she says she has benefited from people doing progressive things to accommodate her. At the CBA, she was given a flexible work week. At one of the other firms for which she worked, her managing partner was "incredibly aware and knowledgeable of the challenges I was facing," Bromwich says.
"She was the first woman to article in London, Ont. after the war, and she had been required by a judge to leave her hospital bed — she was on bedrest with a pregnancy — to come to trial."
While there has been progress in some ways, she says it's not something to be complacent about. Large, international firms are aware that diversity and inclusion is good business, as well as the right thing to do, and most have roles like Bromwich's. But through research Bromwich did prior to her role at Gowling, she knows there are still firms — especially smaller ones — with no maternity or parental leave policies, places where people get fired on mat leave, places where there's overt racial discrimination and discrimination based on disability.
Having those conditions reported to her in the course of her research was alarming, because her experience was with larger firms and the CBA, where she assumed the accommodations she received were routine and across the board — but there's no transparency about that in terms of some of the smaller firms.
"Statistics show we're not done," Bromwich says, pointing out that the National Association of Women and the Law recently reported that, at the current pace, it will take 164 years to close the economic gender gap in Canada.
"We're not there yet. We need to be continuously attentive to the need to insist on diversity and inclusion and keep these things on the agenda."
Hear more from Rebecca, who is a speaker at the upcoming Women in Law Summit on Feb. 12. Visit womeninlaw.ca for more information.