Proposed legislation 'marks a crucial step in the justice community': Barreau du Québec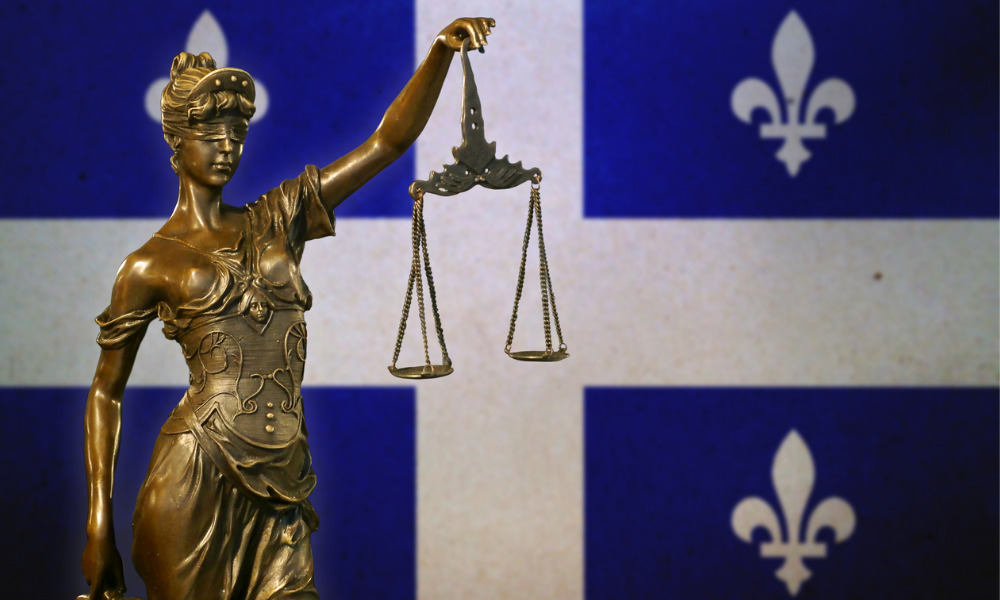 The Barreau du Québec has welcomed tabled legislation that aims to improve access to legal services across the province.
On Apr. 12, the Quebec government introduced Bill 34 to improve access to justice by offering free or low-cost legal services. The bill will require lawyers and notaries working in non-profit organizations to provide free or low-cost legal advice and support to individuals across Quebec who cannot afford the services of a lawyer.
In addition, the bill will also authorize retired lawyers to return to practice within non-profit organizations and represent low-income individuals in disputes before the courts.
"This moment represents an important turning point in our profession," Bâtonnière of Quebec Catherine Claveau said. "The bar has, in fact, multiplied its efforts, in recent years, to amend the law so that [non-profit organizations] with a legal vocation can finally complete their offer to citizens and thus allow legal advice and even representation before the courts."
Moreover, the law society confirmed that it will work alongside several legal clinics and non-profit organizations to ensure that lawyers employed by these organizations would be allowed to give more than just legal information and practise their profession "with the feeling of contributing positively to society."
"Access to justice is a priority issue for the Barreau du Québec," the law society said. "The tabling of Bill 34 marks a crucial step in the justice community since it promotes an expected and demanded means to respond more adequately to the specific needs of citizens in terms of access to justice."
Meanwhile, several legal clinics across the province, such as the La Clinique juridique itinérante, have expressed their delight following the bill's tabling.
"The introduction of Bill 34, which will allow lawyers to practise law in [non-profit organizations], is a forward-thinking piece of legislation," Donald Tremblay, La Clinique juridique itinérante founder and executive director. "La Clinique juridique itinérante wishes not only to support the bill, but also to recognize the leadership exercised by the Barreau du Québec and Minister Simon Jolin-Barrette in this matter, which will significantly improve access to justice in Quebec."