Parties signed memoranda of understanding on judicial governance, judicial education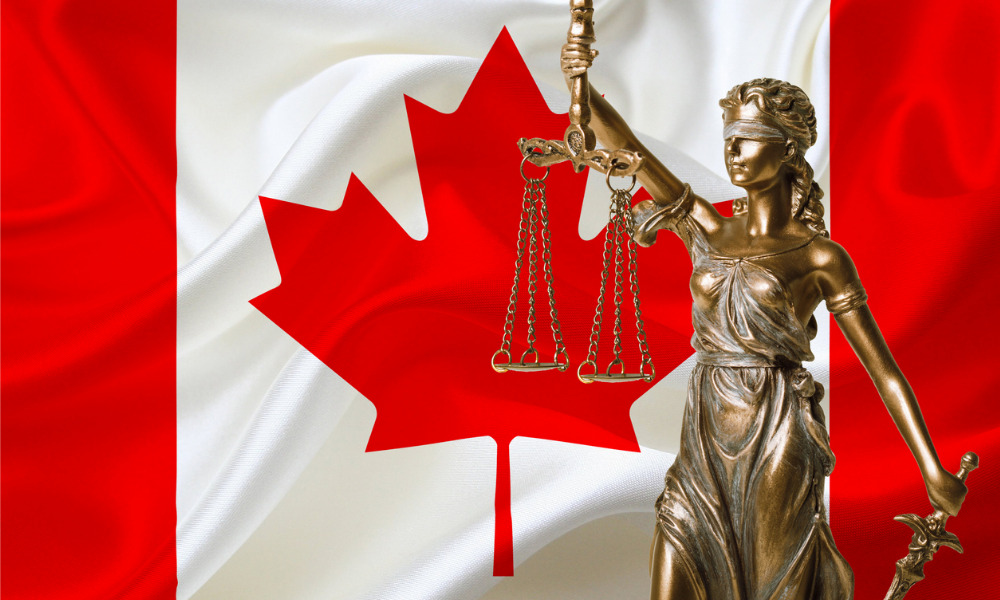 The Department of Justice Canada has announced that it partnered with the Canadian Judicial Council (CJC) to strengthen judicial independence and increase public confidence in the justice system.
On Apr. 28, Minister of Justice and Attorney General of Canada David Lametti and Chief Justice of Canada and CJC Chairperson Richard Wagner signed two memoranda of understanding on judicial governance and judicial education. Both MOUs came into effect on the same day.
"These MOUs are concrete measures that provide safeguards for judicial independence," Wagner said. "By endorsing these two documents, the judiciary and the government recognize that judicial independence is a fundamental principle, which is vital to maintaining public confidence in the administration of justice in Canada."
Under the MOU on judicial governance, both parties recognize that the principle of judicial independence includes the independence of the CJC in fulfilling its mandate to serve the public. To advance transparency, it sets out key provisions concerning the role of the CJC in appointing the federal judicial affairs commissioner, who is mainly responsible for supporting the CJC's daily operations.
The first MOU also ensures that the CJC has the best tools to promote the efficiency, uniformity, and improvement of judicial service in all superior courts across Canada.
Meanwhile, the MOU on judicial education clarifies roles and responsibilities in ensuring the professional excellence of the judiciary while respecting judicial independence and separation of powers. Moreover, it affirms that the judiciary must supervise continuing education requirements for superior court judges, free from outside influence or interference.
The second MOU recognizes that the CJC is the appropriate institution to deliver continuing education on sexual assault law, systemic racism and discrimination, and social context factors through agencies and organizations led and approved by judges.
"These MOUs are important steps taken by the executive and judicial branches of government in reaffirming the independence of the Canadian Judicial Council," Lametti said. "They represent a joint commitment by the government and the CJC to public accountability and to judicial independence, both essential for public confidence in the courts and respect for the rule of law."