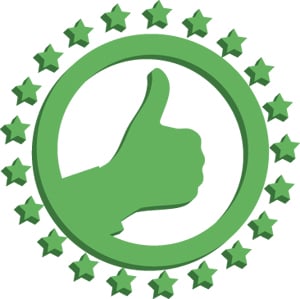 Canada's litigation boutiques are looking to the future. Finding a firm with the right mix of experienced and emerging talent was a recurring theme in this year's top boutiques search, and some of our winners have been the most successful at striking that balance, proving that succession planning works at firms of all sizes.
"A number of boutiques in Canadian legal history have started with great strength, but have been unable, or simply unwilling, to carry it on. Sometimes people don't want to and it lasts as long as the careers of founders," says Tom Curry, a partner at Lenczner Slaght Royce Smith Griffin LLP — a firm he says has shown a commitment to outlasting the five name partners who departed McCarthy Tétrault LLP in 1992 to go it alone and start the firm. "From the beginning, people have been attracted here by the reputations of the lawyers, and it remains true, because we've been able to duplicate that strength in the younger generations. I'm fascinated by the challenge of maintaining the strength over the long term, and I find one of the things that really adds to my law practice is the opportunity to develop other people and pass along things," says Curry.
And while litigation boutiques have been able to thrive in the shadows of their full-service counterparts, sweeping up referrals on the largely conflict-free sidelines, they aren't afraid to go up against Bay Street in the market for the hottest new litigators.
Randy Kaardal, a senior partner at Hunter Litigation Chambers in Vancouver, says his firm has no problem recruiting the top candidates out of law school, including those who've had clerkships at the Supreme Court of Canada and other appellate courts across the country. "They get to see our people before those courts and get a sense of the type of files that we are on, which tend to be interesting and exciting to be a part of," he says.
At the same time, Kaardal says the big-firm history of Hunters' senior litigators has been crucial, allowing the firm to develop a style that some of their larger corporate clients will recognize. "Clients that are involved in sophisticated litigation expect the work product to look a certain way. We have that capacity, so it's relatively seamless when we're referred by one of the large commercial law firms," he says.
And ex-Big Law partners aren't confined to the litigation field. Barbara Jo Caruso left Gowling Lafleur Henderson LLP in 2006 to form Corporate Immigration Law Firm with Gowlings immigration consultant Harry Goslett, although the pair didn't move physically too far from their old digs. "When we branched out, having a Bay Street address was important, because it provided us with a certain amount of credibility with existing clients that were prepared to deal with us outside of the national law firm. Some were concerned that we didn't just set up in our basements, and do the work there," she says.
Caruso says lawyer referrals have helped the firm flourish since its founding. "I think other firms feel comfortable referring to a boutique knowing we're not going to take their employment or their real estate work, or forget where the file came from," she says.
Few large law firms place an emphasis on business immigration, which has left plenty of room for boutiques in the marketplace. One of the largest players in the market is Egan LLP, an affiliate of accounting giant Ernst & Young, which also made our list. Another EY affiliate, Couzin Taylor LLP, is on our tax law boutique list, where accounting firm affiliates are a growing player in the market.
But Brent Perry, a partner at Alberta-based tax firm Felesky Flynn LLP, says there will always be a place for boutiques like his, with no professional services firm affiliation, because of the certainty they can offer over solicitor-client privilege, especially in an era of heightened scrutiny from the Canada Revenue Agency. "We're seeing an increased level of appetite for challenge by CRA, even for transactions that may have been previously blessed by them. That in turn leads to a higher degree of sensitivity of solicitor-client privilege," he says.
Matthew Williams, a partner at Thorsteinssons LLP in Toronto, says tax law is particularly well suited to a boutique environment because the area's reputation for being extremely complicated is well earned. He says the concentration of expertise benefits practitioners as well as clients. "We think size matters. It's a very specialized area and if you've got lots of people with decades of experience, you'll have a lot of it covered. I would be terrified to work in a place with just two or three people doing tax," he says.
Canadian Lawye
r's editorial team began the process of selecting Canada's top five tax and business immigration (both areas for the first time) firms and top 10 litigation boutiques by creating a short list of the most notable firms in their respective fields. We ran a short online survey and from there, we drew on the experience of in-house counsel and large-firm lawyers who refer work to these boutiques, conducting a series of confidential interviews to identify the cream of the crop. That input was used to compile the following results, listed in alphabetical order.
Hunter Litigation Chambers
Vancouver
litigationchambers.com


This 22-lawyer litigation shop shook up the Vancouver market in 2006 when it was formed through a merger of two of the city's leading boutiques: Hunter Voith and Berardino & Harris LLP. Senior counsel Randy Kaardal, Ken McEwan, John Hunter, and Bill Berardino all established themselves in litigation at major corporate law firms. Hunter and Berardino are also named fellows of the American College of Trial Lawyers. The firm acted for Imperial Tobacco in its matters against the British Columbia government, and for forestry companies like Western Forest Products Inc. and Canfor Corp. The Law Society of Yukon also turned to Hunter for advice when a case relating to the withdrawal of counsel went all the way to the Supreme Court of Canada.

Irving Mitchell Kalichman
Montreal
imk.ca



"The top commercial litigation boutique in Montreal," says one Montreal litigator of this 15-lawyer firm. Colin Irving and Doug Mitchell started the firm in 1997 after leaving Borden Ladner Gervais LLP predecessor McMaster Meighen. Peter Kalichman signed on three years later. Health-care giant McKesson Canada and the Bank of Montreal are among the firm's clients, and Churchill Falls (Labrador) Corp. Ltd. also called on IMK as it squared off with Hydro-Québec in an attempt to reopen the 1969 contract that locks CFLC into providing discounted power to Hydro-Québec until 2041. The firm shows its range in another high-profile mandate, representing the estate of Zahra Kazemi, a Canadian-Iranian photojournalist allegedly tortured and killed by Iranian authorities in 2003 in its quest for damages against the foreign government.
Lax O'Sullivan Scott Lisus LLP
Toronto
counsel-toronto.com


Now home to 18 lawyers, this firm has developed an outstanding reputation since its establishment in 1997 by Clifford Lax, Terry O'Sullivan, and Eleanore A. Cronk, who has since gone on to become a judge at the Ontario Court of Appeal. A slew of notable clients have called on the firm for representation, including British American Tobacco, the National Hockey League, as well as law firms such as Blake Cassels & Graydon LLP and McCarthy Tétrault LLP. "If you're dealing with a tricky issue, something that might be publicly sensitive, then Lax O'Sullivan is the place to go. They're excellent," says a big firm Toronto lawyer. The firm's name has changed several times since its founding to accommodate new talent, with the latest addition of rising star Jonathan Lisus. Voters identified Lisus and other bright lights Matthew Gottlieb and Rocco DiPucchio as a new generation capable of picking up the mantle from the firm's founders.
Lenczner Slaght Royce Smith Griffin LLP
Toronto
litigate.com
Founded in 1992 when five senior lawyers broke away from McCarthy Tétrault LLP, Lenczner Slaght remains the natural choice for many large-firm lawyers and in-house counsel. "Lenczner, obviously," says a senior litigator at a Bay Street firm of their top choice. "The proportion of top-quality litigators is incredible, especially the senior partners. Then you've got a string of strong up-and-comers; the Will McDowells and Peter Osbornes of the world." Lenczner's team of 44 lawyers has a diverse client list, with individuals and small businesses alongside multinationals like General Electric Co., Johnson & Johnson, and Google Inc. In the last year, the firm has steered Devonshire Trust and a director at Coventree Inc. through proceedings related to the asset backed commercial paper market, and advised the auditors to Sino-Forest Corp. in class actions brought by shareholders in the Chinese firm.

Lerners LLP
Toronto
lerners.ca


The London, Ont. full-service firm has run its Toronto outpost as a litigation boutique since 1986, when Earl Cherniak relocated his renowned trial and appellate practice to the city. Since then, the Lerners' litigation team has grown to 45 lawyers in Toronto, where it does work for Telus, LawPRO, and Gore Mutual Insurance Co., among others. The venerable Cherniak is currently handling Joe Groia's defence in his high-profile civility case at the Law Society of Upper Canada. It is also one of the few firms that does both plaintiff and defence work on class actions. The firm was also co-counsel to Bank of Montreal director Robert Astley as he won a $650,000 judgment against shareholder rights activist Robert Verdun. The award included $400,000 in aggravated damages, believed to be one of the largest in Canadian history.

Merrick Jamieson Sterns Washington & Mahody
Halifax
mjswm.com

This Halifax firm opened its doors in 1998 and eventually attracted all five of its named partners from a local mid-size firm. Merrick Jamieson gets its share of interesting work, including plenty of consumer advocacy, representing the public of Nova Scotia in setting power rates at the province's Utility and Review Board. The eight-lawyer firm recently appeared at the Supreme Court of Canada as counsel to the Nova Scotia Human Rights Commission that will deal with the issue of judicial oversight of inferior tribunals.

Paliare Roland Rosenberg Rothsein LLP
Toronto
paliareroland.com

Paliare Roland burst onto the scene in 2001 after Gowling Lafleur Henderson LLP merged with Smith Lyons LLP and a group of litigators split off. Now with 33 lawyers, the firm is regularly tapped for high-profile briefs in business and securities litigation, public law, and class actions. It acted on major insolvencies such as those involving Nortel Networks, Stelco, and Air Canada, and recently represented Barrick Gold Corp. in a complex dispute over a mine in Chile. One lawyer who lined up against them in a class action said they were formidable opponents. "They fight tooth and nail on the stuff that matters, but there's no messing around over silly things," he says.
Peacock Linder & Halt LLP
Calgary
plhlaw.ca
This Calgary firm, started in 1994 by an exodus of Macleod Dixon LLP partners, now has 14 lawyers in its lineup focusing on an array of energy, financial, and construction litigation. Its lawyers have successfully appeared in the Supreme Court of Canada, Alberta Court of Appeal, Alberta Court of Queen's Bench, Provincial Court, and before a broad range of administrative tribunals. The firm has also acted as counsel in matters involving the Law Society of Alberta's errors and omissions fund. "They are an extremely dedicated firm that I would have absolutely no hesitation in recommending," says a Montreal in-house counsel who used the firm for work in Alberta.

Stockwoods LLP Barristers
Toronto
stockwoods.ca

The firm's founder David Stockwood died in 2008, almost three decades after starting out alone in 1979. The Toronto-based firm is now home to a stable of 18 lawyers led by litigator Paul Le Vay. "David left a legacy of excellence in litigation that has permeated through in the partners who remain," says one Bay Street lawyer who refers work to the firm, which has a focus on civil, regulatory, and criminal litigation. It boasts an impressive client list that includes RBC Dominion Securities, the Canadian Imperial Bank of Commerce, the Canadian Broadcasting Corp., and the Ontario Racing Commission. The firm also successfully defended the law firm Cassels Brock & Blackwell LLP on a motion for summary judgment in

Bruno Appliance v. Cassels Brock & Blackwell LLP.

Woods LLP
Montreal
www.litigationboutique.com


This Montreal outfit's web site addrerss says it all. The 24-lawyer firm has acted on a wide range of key disputes over the past decade. It was counsel to the Ontario Teachers' Pension Plan and other purchasers of BCE Inc. at the Supreme Court of Canada in BCE Inc. v. 1976 Debentureholders. That 2008 decision cleared the way for the $52-billion leveraged buyout to go ahead, but it failed to close when the financial crisis hit, and Woods still acts for the same consortium as it defends a $1.2-billion reverse breakup fee claimed by BCE. Goldman Sachs hired the firm to act for it during the restructuring of Canwest Global Communications Corp. Woods also represents Genivar and Quebecor Media, and has successfully fought off class actions on behalf of Blockbuster Canada and GlaxoSmithKline Inc.
Honourable Mentions
Billington Barristers (Calgary)
Hill Sokalski Walsh Trippier LLP (Winnipeg)
JSS Barristers (Calgary)

Click here for Part 2:
Canadian Lawyer
's top 5 tax and business immigration law boutiques.