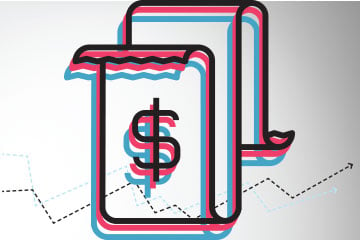 Canada's uncertain economic outlook has the country's lawyers spooked, with a healthy majority opting against a price hike this year.

According to the results of Canadian Lawyer's 2016 Legal Fees Survey, 55 per cent of respondents will freeze their prices over the next year, while a further three per cent intend to cut their rates. Just 42 per cent are planning a price boost, the lowest rate in three years.

In Alberta, where the economic effects of the worldwide oil price plunge has hit hardest, the numbers are even more stark, with 66 per cent of respondents reporting a no-change approach, plus another seven per cent who will give their clients a price break in the next year. By contrast, only 28 per cent plan to increase their rates. Many respondents specifically cited the recessive economy for the decision, including one lawyer at a mid-size Calgary firm who reported the current market had forced a price freeze on it "in spite of higher overheads."

Elsewhere in the country, a number of respondents blamed economic woes on their pricing decisions, but several predicted recent volatility could precipitate a bigger change in the legal profession as some longer-term pricing habits finally come home to roost. "The profession is going to meet firm resistance to continual fee increases. The public cannot afford them," wrote one rural sole practitioner, whose gloomy outlook was shared by another respondent who works at the opposite end of the legal spectrum: "There is a general reluctance among colleagues to admit that what worked in the past no longer works currently and certainly not in the future," wrote the lawyer from a large Bay Street firm in Toronto.

Our annual survey assesses the going rate for 45 different matters across nine practice areas: civil litigation, corporate-commercial, criminal, family, immigration, intellectual property, real estate, wills and estates, and labour and employment.

Results are again divided by region, with 52 per cent of our 351 respondents reporting an office in Ontario, 48 per cent with an office in Western Canada (British Columbia, Alberta, Saskatchewan, Manitoba, and the North), and 12 per cent reporting offices in Quebec or Atlantic Canada. Lawyers from a wide variety of firm sizes took part in the survey, with the bulk, or 57 per cent, in firms of one to four lawyers. A further 25 per cent came from law firms with between five and 25 lawyers, and another 18 per cent from firms with more than 25 lawyers.

Fee estimates for individual matters showed a mixed bag of results in this year's survey, with the average cost of most fluctuating by less than 10 per cent up or down compared with the 2015 average. However, after a large jump in 2015, the average estimated cost of a two-day trial fell by almost 20 per cent, standing at $25,517, down from $31,330 last year. At $56,963, the national average cost of a five-day trial was virtually unchanged over 2015, while the cost of a seven-day trial was down around four per cent at $78,737.

Volatility was also evident in the hourly rates reported by our respondents, with lawyers called in the last five years generally charged out at lower rates compared with 2015, while their colleagues at the senior end of the scale saw significant rises in rates.

Nationally, new calls charged an average rate of $211 per hour, down eight per cent from last year's average of $230. Rates for five-year calls were also down, by almost four per cent, at $280 per hour. At the other end of the scale, lawyers called before 1996 charged an average $448 per hour, up 10 per cent over last year. For one rural Ontario lawyer, justifying their hourly rates has become a major barrier to clients, who often "balk when they are initially advised" of it, and struggle to "swallow the fees" when they are ultimately totalled up. "It can be difficult sometimes to make clients understand how much effort is put into the work we do," added the same survey respondent.

The perennially small-margin practice areas of real estate and estates law remained the most likely for respondents to cut, according to our 2016 survey, with a number also considering cutting the amount of legal aid work they do. However, for most, the decision is never straightforward: "Legal aid work is not profitable, but we likely won't phase it out as it is part of a lawyer's responsibility," wrote one Alberta practitioner.

In Ontario, one mid-size firm has found a compromise solution by taking on legal aid clients, mainly to be handled by more junior lawyers. "It offers invaluable experience and opportunities" for younger associates, writes the respondent, despite costing the firm money on "virtually every legal aid certificate case" it takes because "we provide identical service" to clients whether retained on a normal retainer or through legal aid.

Click here to read the full survey with charts.