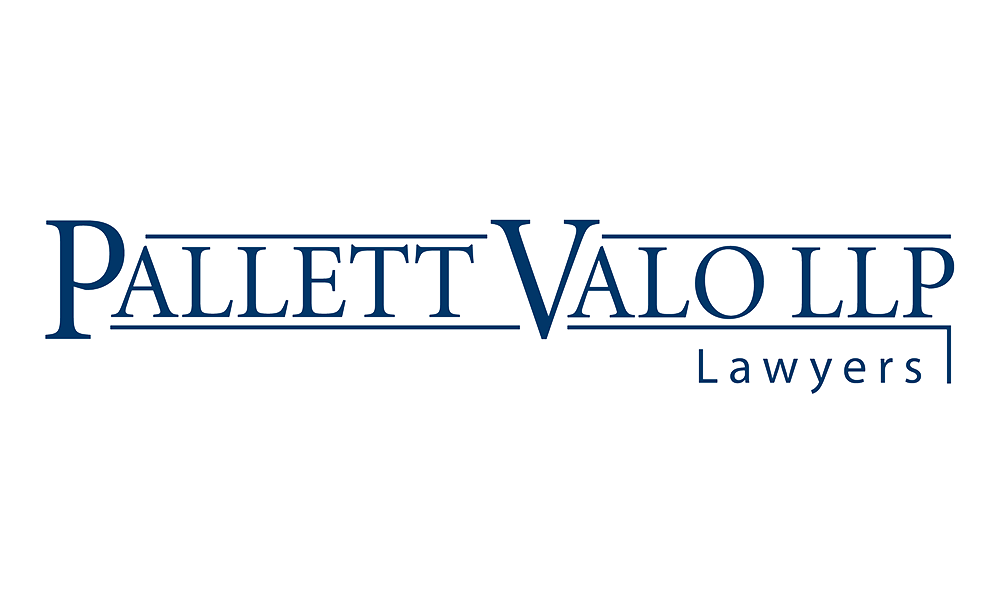 We are the largest and one of the most respected law firms in Peel Region, and have been recognized by our peers as a Top 10 Ontario Regional Law Firm in consecutive biannual surveys by Canadian Lawyer magazine.

We have built our reputation by both protecting and growing the business assets of our clients and by offering a refreshingly distinct Right-sized Thinking® approach to service. We take the time to understand your business and industry environment and then apply our expertise, experience and entrepreneurial spirit to make the difference. We measure our success by the success of our clients.

Right-sized Thinking® is built on a solid foundation of values that we apply both inside the firm and through our dealing with clients. We strive to incorporate our firm values of Excellence, Integrity and Respect into everything we do, and we believe this is what sets us apart as a law firm, and as people.

Our lawyers are among the leading practitioners in their fields, with our experts' reputations built year after year through involvement in some of Canada's most complex and pivotal business issues.

We lead by example, expertise and experience. Our lawyers are actively involved in each of the industries in which they practice, in both advisory and regulatory positions. Our leadership is also demonstrated in the more intangible principles of personal integrity and professional honesty that guide all of our business decisions.

Fair value for exemplary service is our goal at Pallett Valo. Our fees are simply more realistic, transparent and affordable – the result of lower overhead, an efficient workflow and a right-sized approach to billing. We won't bill for our lawyers to learn your business and we won't 'nickel & dime'… tangible demonstrations of our right-sized value promise.

Our real-world experience is balanced by a real-world appreciation for service – and a pragmatic appreciation for your business realities. We'll overcome your business challenges and solve problems, not create new ones. And through smarter and more efficient workflow planning, we'll deliver solutions without complicated processes. We enjoy our work, are energized by challenges and welcome the opportunity to build and protect your business.
Leadership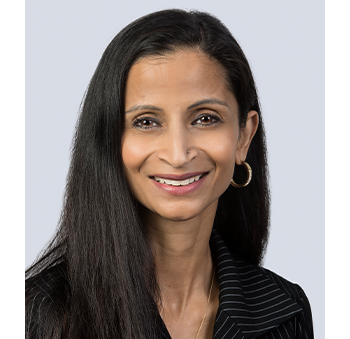 Sudevi Mukherjee-Gothi
Partner
Sudevi is the Head of the Insurance Defence Group, and a Member of the Commercial Litigation and Health Law Practices. She is the current chair of the firm's Diversity and Inclusion Committee and the Student Committee.
Sudevi has a thriving litigation practice, representing insurance companies, companies with self-insured retention, health professionals and corporations. Her practice focuses on occupiers' liability, motor vehicle liability and the defence of professional liability cases, and has extensive trial experience. Sudevi is a frequent panelist on issues of diversity and inclusion, and speaks and writes frequently on litigation practice issues.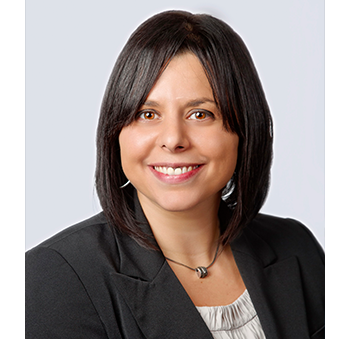 Maria Ruberto
Partner
Maria is the Head of the Construction Practice and a member of the Commercial Litigation Practice.
Maria is typically involved in hotly contested, complex multi-party construction disputes, representing all players in the construction industry and her practical advice is regularly sought in the resolution of such disputes, through litigation or other dispute resolution mechanisms. In addition to her busy practice, Maria leads an expanding team of construction law lawyers, providing mentorship and guidance to other members of the group. Maria is the regional representative on the OBA Infrastructure and Construction Law section executive and is a sought after speaker on construction law issues.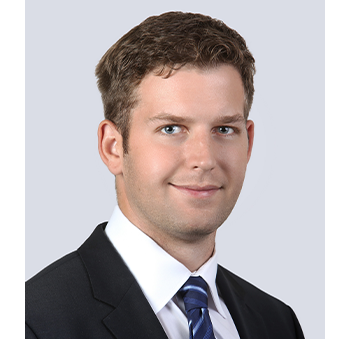 Steven Pordage
Associate
Steven is the co-Head of the Commercial Real Estate Practice.
He has a broad commercial real estate practice, covering all aspects of real estate transactions including land acquisitions, disposition, development and financing of real property, acting for large MNCs, small businesses, municipalities and public bodies, pension funds, Schedule I banks, private lenders, real estate developers and individuals. In addition to his practice, Steven recently assumed a leadership role as co-Head of the commercial real estate group, overseeing an expansion of the team and other strategic initiatives.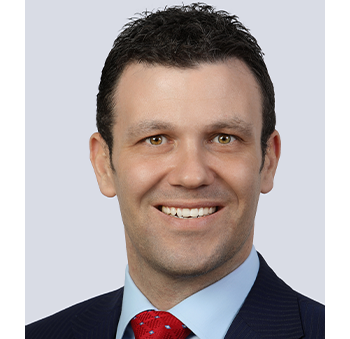 Matthew Kindree
Partner
Matt is the Head of the Business Law Practice.
He has been recognized as a Lexpert Rising Star and is certified by the Law Society of Ontario as a Specialist in Corporate and Commercial Law, and by the Chartered Professional Accountants of Canada as a specialist in Corporate Finance. Matt is a member of the Firm's Cross Border practice and has particular expertise executing multi-jurisdictional transactions. Matt also regularly acts as Canadian agent counsel to foreign law firms in connection with a broad range of business law matters. Matt has chaired and presented at over fifty seminars and conferences on topics pertaining to corporate and finance related matters and has written on banking and finance and Canadian corporate law matters.

BUSINESS CONTACT DETAILS:
Key person: John Russo, Managing Partner
Address: 77 City Centre Drive, Suite 300, Mississauga, ON L5B 1M5
Phone number: 905-273-3022 x 282
Email: [email protected]
Website: www.pallettvalo.com