Getting out of the legal space as much as possible is key, says Norton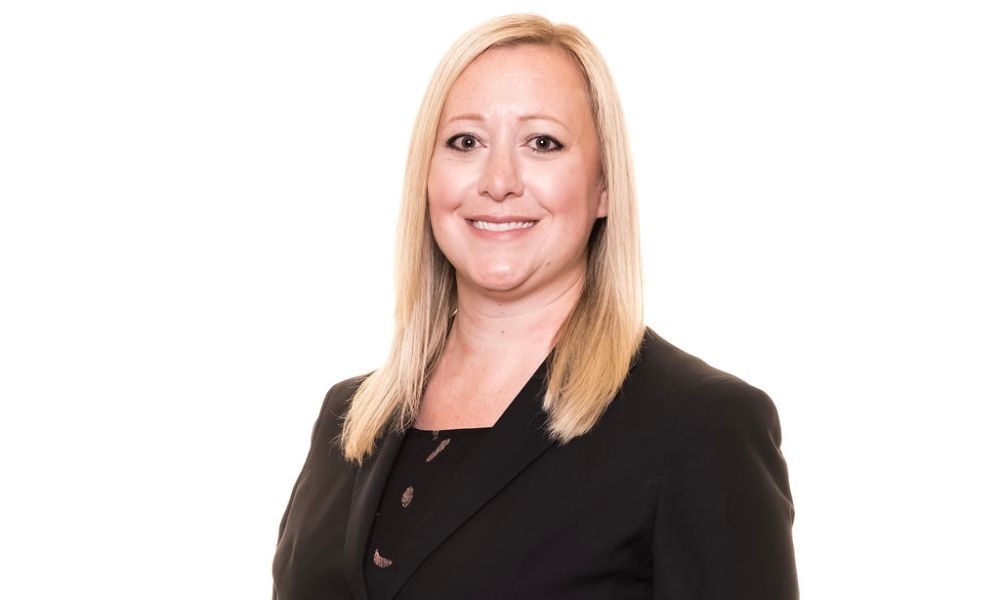 Since joining Lafarge Canada Inc. as legal counsel in 2015, Caitlin Norton has rapidly climbed the ranks within the legal department, taking on increasingly challenging roles as senior counsel and associate general counsel. Most recently, she was promoted to general counsel last month, taking on a host of new responsibilities.
Norton already had a strong background in commercial real estate law when she first joined Lafarge – a Canadian producer and manufacturer of building and construction materials. She brought experience from the real estate division of Loblaw Companies, and from the real property and planning group at McCarthy Tétrault.
"Lafarge was looking for someone who had real estate experience but also wanted to do the many other things that they have legal counsel for," says Norton. Now overseeing the entire legal department which services all of Lafarge's business and product lines across Canada, Norton advises senior business leaders on all facets of their business, including competition law requirements. She also manages strategic initiatives for the Eastern Canada and Western Canada business.
Climbing the ranks within a legal department takes patience and time to really understand the business and to get to know business partners on a personal level, in Norton's experience.
"Don't underestimate the value of spending a lot of quality time within the organization and just getting to really understand how the business people and their teams function, and what their priorities are," she advises. "Each department is going to have a different priority, so you have to really understand those and piece them together because it affects the advice you give on a day-to-day basis." Getting out of the legal space as much as possible is key, in Norton's view, to seeing yourself as a member of the business, rather than an external advisor.
"While you want to make sure the business understands the risks, you also want to advise them from a very practical legal perspective, and not strictly from a worst-case scenario mentality, so the can really make the best decision for the business," adds Norton.
Like many other companies in the construction industry, Lafarge is still facing supply chain and labour force challenges as a result of the pandemic crisis and subsequent price increases, so force majeure has been a huge consideration for Norton and her team during the past two years.
"With the unprecedented inflation rate, and then also rising fuel costs which really affect our business, we have to consider how these affect our bottom line and what we can do to combat that while keeping our customer base happy," says Norton.
Competition law also continues to be top of mind as businesses look for creative ways to succeed amid many challenges, so Norton is careful to ensure compliance with the act.
"Our industry is in the mind of the competition authorities at all times, so we need to make sure that our business people are understanding their legal obligations, both individually and for the whole company," she says. "It's a huge job for our legal department to make sure that stays top of mind."
Since joining Lafarge in 2015, Norton has observed a huge shift in the way the legal department is integrated into the business functions. The team is involved in all aspects of strategic planning and individual project discussions from an early stage. Among prominent initiatives this year, Norton's team is supporting Lafarge in its commitment to sustainability through efforts to reduce the carbon footprint and make the operations greener.
Norton's department has undergone some major changes in the past year as its is now a North American function instead of purely a Canadian function, and the team has also expanded with some new members.
"As a North American team, it means we have even more resources within our group that will allow us to broaden our experience, and we'll be able to dip more into cross-border matters, and draw on the expertise of an even larger lawyer base," says Norton.