Benbrahim helps secure US $6 million in funding round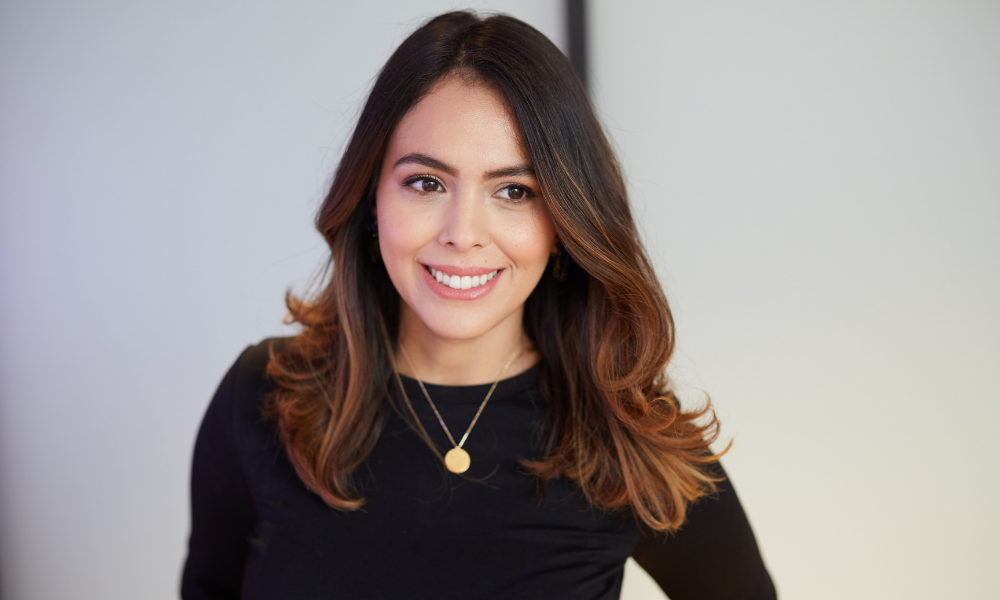 In-house counsel develop a keen business sense as they work closely with all departments within an organization, so it stands to reason that some may wish to start their own company. Sara Benbrahim did just that in 2020 when she co-founded Phelix AI – a Toronto-headquartered technology start-up that provides an omni-channel, and AI powered virtual assistant that automates & connects healthcare workflows across the patient journey. No stranger to the tech world, Benbrahim previously worked in the legal departments at Google and Salesforce, so joining the healthcare start-up was a natural fit for her.
Meeting and talking to founders is always a good starting point for lawyers who are considering starting a company, advises Benbrahim.
"You need to go into it with eyes wide open because it's a lot of work, and your risk appetite needs to be there," she says. "My advice would be taking a business-minded approach to wherever you are in your career right now, and training your business acumen by applying it to you current role."
As co-founder, chief operating officer and general counsel, Benbrahim oversees business operations at Phelix AI, while also managing legal matters and keeping an eye on risks and liabilities as the company grows.
Her role involves everything from commercial legal work and negotiating partnerships and customer agreements, to managing the expanding global workforce, and handling HR and accounting matters.
"On any given day I wear different hats and lean into a few different areas of the business," she says. "It's a really cool hybrid role because I get to have my foot in the business but also keep doing legal work which I really enjoy."
In the past 18 months, Phelix AI has successfully secured more than US $6-million in a seed round to support the company's growth, so Benbrahim was involved in that initiative from her perspective as the company founder – but also through a legal lens, as she negotiated terms and secured the funding.
Data protection and privacy are top of mind for Benbrahim due to the sensitive nature of health information.
"It's really interesting being a lawyer in healthcare right now because we're seeing shifts and growth in healthcare, and I think regulations and laws are going to have to keep up with that," says Benbrahim. "As our products mature, healthcare privacy standards are concurrently maturing and trying to keep up with modern healthcare needs."
Benbrahim notes that the healthcare industry is one of the last industries to widely accept technology, with 95 percent of healthcare coordination and communication still taking place via fax, as this was traditionally seen as the most secure way to exchange patient information.
"This is not really sustainable so there's this big question of how do we connect healthcare providers and make healthcare more efficient and more accessible to patients while maintaining privacy standards," she says. "Technology is the answer."
In the current volatile market, Benbrahim is focused on the fundamentals of scaling a company, while remaining as efficient and resourceful as possible. In the past year, Phelix AI has been focused on capturing more market share, so this will continue. The company is also now offering its tools to developers in healthcare.
"We want to encourage competition and building in healthcare and we want to position ourselves as a key infrastructure layer in connecting and automating healthcare systems," says Benbrahim.
As the only lawyer currently at Phelix, Benbrahim has established a culture of support for the business, so that when the legal department grows, it will continue to be seen an enabler of the business goals and a trusted advisor.
Phelix AI is rapidly expanding, with 30 staff currently on board around the world. The company is also poised for growth in the US, having recently opened an office in Miami, and secured some strategic enterprise customers and partners.
"I'm super proud of that, since expanding into a new market is quite a big endeavour," says Benbrahim. "Having a global workforce comes with some really interesting and challenging work."
In working with external counsel, Benbrahim favours lawyers that are business minded and skilled at working with start-ups.
"External counsel need to not just have the expertise to help my company grow, but I also need to feel like they have my back and my best interests at heart, and they're interested in learning about my business," she says.