Paterson aims to build a legal function that is "timely, clear and practical"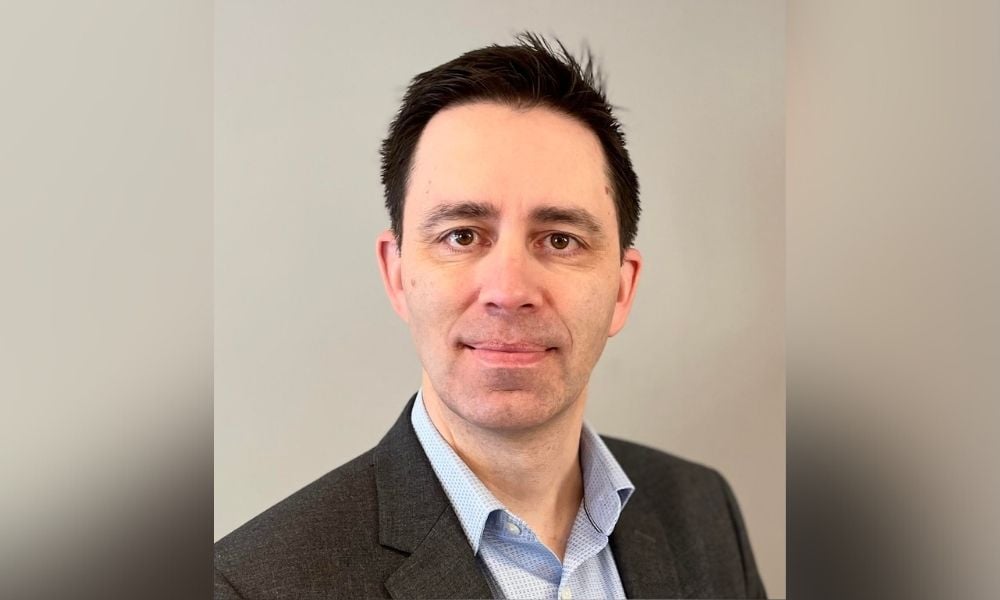 As the newly-hired general counsel at Tenet Fintech Group, Mark Paterson is helping the fintech and AI services provider to expand its North American operations. Tenet previously relied on external counsel to manage all legal matters, so Paterson is building a new legal department for the Montreal-based company which uses AI and analytics to help eliminate risks for lenders to small and micro-businesses. Currently operating primarily in China, Tenet has now set its sights on the North American market, so that is a primary focus for Paterson.
"I saw joining Tenet as a neat combination of a start-up vibe in what is already a mid-sized company," says Paterson. A proven track record of success with the company's business model and platforms in China has resulted in revenues exploding over the past two years, so Tenet is well positioned to build on those platforms and roll out in North America this year, Paterson says.
"At this stage of my career, I didn't want to be a cog in a massive organizational machine," says Paterson. "Here at Tenet, I have the chance to create and shape the legal department at the most critical time in the company's story."
Paterson is navigating a complex legal landscape as Tenet is a publicly traded company in Canada with a Canadian management team, but revenues are primarily coming from China.
He is also managing data protection issues and intellectual property for the company.
Although Tenet continues to work with external law firms, Paterson hopes to expand his legal department in the future to support the growing business.
Paterson brings a wide range of experience to the role, having started his career in the corporate law department at Fasken before starting a legal department at entrepreneurial company, Luxury Retreats. He later took the role of director of legal affairs at Future Electronics where he worked with every department at the multinational organization and reported to the Office of the President.
At Tenet, Paterson is aiming to build a legal department that provides service.
"I look at three key objectives," he says. "I want the service to be timely, to be clear, and to be practical. I think any good in-house lawyer is well positioned – probably in a way that external counsel can never quite be – to hit all three of those objectives.
"I want colleagues to be able to turn to the legal department, not just for support or when an issue arises, but also as a valuable player in the strategy and success of the company."
Tenet's subsidiaries bring together lending financial institutions and businesses to create the "Business Hub", an ecosystem where analytics and artificial intelligence are used to facilitate transactions between its members.