Litigation expertise will help Lam to steer the organization away from potential problems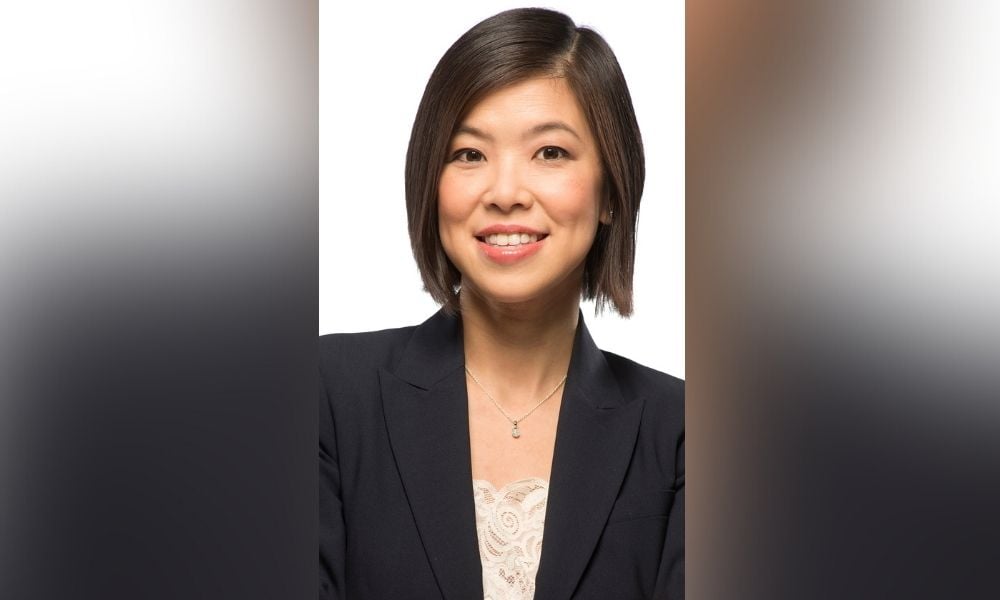 Miranda Lam has joined Vancouver-based Acuitas Therapeutics as chief legal officer and senior director, business development. She leaves McCarthy Tétrault where she spent more than 15 years as a litigation partner and retail sector lead.
Lam is the first in-house lawyer at Acuitas – a private biotechnology company that specializes in the development of delivery systems for nucleic acid therapies and plays a key role in mRNA vaccines. As chief legal officer, she plans to build the legal function from the ground up, with a view to expanding and adding more lawyers in the future to support the growing business. She will also take responsibility for attracting and working with partners in her role as senior director of business development.
Although she cherished her time at McCarthy's, Lam was ready to take on a new challenge and apply her skills to an in-house role at Acuitas.
"Impact was one of the driving reasons for me taking this role," she says. "It's a chance to be part of a business for a sustained period of time and hopefully make a meaningful impact in an organization that is right now in real time making a very significant contribution to what's happening in the world." Acuitas partners with pharmaceutical and biotechnology companies, including Pfizer, in the development of COVID-19 vaccines.
Professional development was another driving force for Lam in making the leap in-house, as she says this move gives her the opportunity to work with talented people from all areas of the business to advance her personal growth.
As an experienced litigator, Lam is skilled at identifying systemic issues that surfaced in a piece of litigation, whether it was about a breach of contract or an investigation into certain kinds of conduct, so these skills can be leveraged in her new role.
"As a litigator you not only solve the immediate issue, but you can also do something about solving the broader problems," says Lam. "I hope I can bring that skill to this particular environment at Acuitas, by identifying issues on the horizon and steering the company around them – or if they're opportunities, towards them.
"One of the secret superpowers of a lawyer is not just issue spotting, but actually figuring out what to do with that particular issue or opportunity," she adds.
Lam looks forward to the fast-moving pace at Acuitas and the opportunity to work differently – as the only lawyer in the organization, compared to being one of 600 lawyers in private practice.
"Here, I'm the only lawyer surrounded by a whole bunch of very smart scientists, so I'm looking forward to collaborating with people besides lawyers, and learning from them, and hopefully bringing my small contribution into the equation as well," she says.
Coming to Acuitas as the first in-house counsel gives Lam the opportunity to build her own legal department over time. She anticipates bringing in new lawyers when she has determined what additional skillsets are needed at the table.
"Good things rarely come from just one person. It comes from collaboration with a diverse group of minds, so there will be additions to the group," says Lam.
Lam earned her Bachelor of Laws from the University of British Columbia. Among her many accolades, she was named among Lexpert's Leading Lawyers Under 40 in 2017, and Best 40 Under 40 by the National Asian Pacific American Bar Association in 2015.