The legal department is embedded in the business by assigning one lawyer to each business unit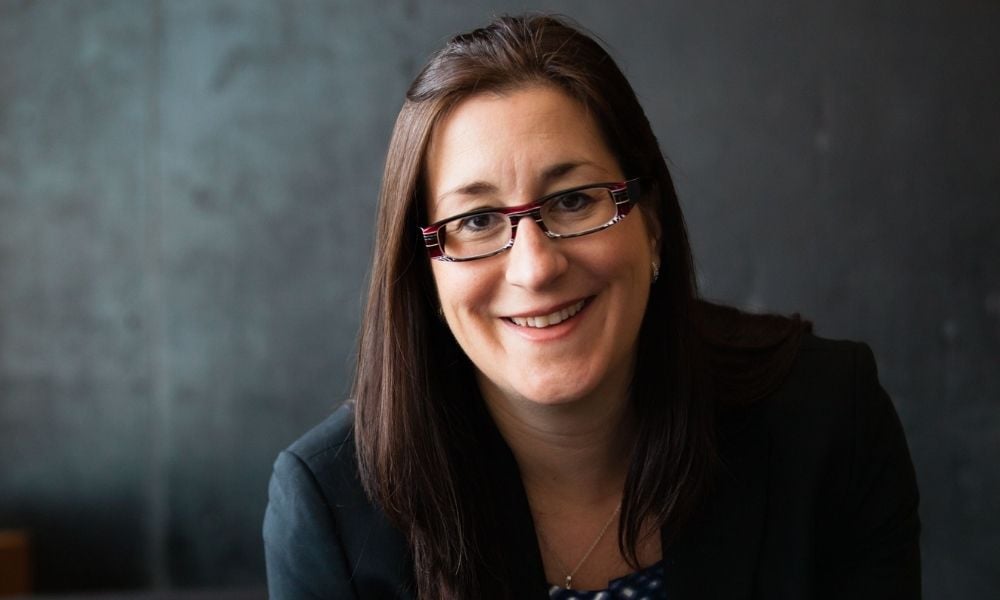 When Genevieve Richard joined VIA Rail Canada (VIA Rail) in 2019 in the newly created position of director of legal affairs, she had a mandate to grow the legal department and improve efficiency to better handle the high volume of work needed to support a major modernization initiative for the Crown corporation.
The ongoing modernization strategy includes a "massive project" to introduce a new fleet of trains in Ontario and Quebec which VIA Rail promises will be one of the most environmentally friendly fleets in North America and will offer passengers "an unparalleled, barrier-free, and fully accessible travel experience". The new train sets, which are currently being tested, are expected to start operating later this year. This initiative also comprises the modernization of VIA Rail's maintenance centres in Montreal and Toronto.
"Our role is really to be there to support the teams in realizing these new initiatives while also providing timely and solution-driven legal and risk management advice aligned with strategic and annual business objectives," says Richard, who has held the title of vice-president, legal services and regulatory compliance for the past year.
In her role at the Montreal-based corporation, Richard navigates a multitude of responsibilities. In addition to managing the legal team and regulatory affairs for VIA Rail, she also takes responsibility for enterprise risk management which includes a business continuity crisis management plan. Richard also runs a regulatory branch, a litigation branch, and a special projects branch which is composed of a team of lawyers that deal with transformational initiatives.
In addition, she also has a team of dedicated legal professionals that assist in the contractual governance framework as VIA Rail signs close to 2,000 contracts every year.
"Out of all the contracts we deal with every year, about 600 of those will go through the hands of my team because it involves a formalized procurement process, the value is higher, and we need to make sure that we respect our various legal obligations as a Crown corporation," says Richard, who manages a team of 20. Among their priorities this year, Richard and her team are currently busy renewing VIA Rail's biggest contracts with key railway partners such as CN, Metrolinx and InfraMTL.
"Because we own less than five percent of the rail infrastructure we operate on, we need to make sure that our agreements allow us to access those host railways which are key to our operations," says Richard. "Running a train from point A to point B entails a much broader collaboration of all our specialities within the company, including our infrastructure colleagues, so it's a project that has triggered a lot of collaborative work."
The legal department is deeply embedded in the business at VIA Rail to add value and to provide efficient service. In fact, they assigned one lawyer to each business unit to act as a designated point of contact. Even regulatory specialists and litigation specialists are assigned to business units to allow them to develop a good understanding outside of their specialty.
"It's important for us to properly understand the reality of the business," says Richard. "We don't want to be brought in at the end of the project, but to be there from the get-go, so whenever a new initiative is put in place, a member of the legal team is assigned to the project."
Although VIA Rail works with several different external counsel partners across the country, the legal team also finds value in forming long-term partnerships with law firms that really understand the business and its risk management journey.
"We share our plans and our challenges openly with our firms, and we actually invite them to come and visit our operations so they can see and understand what it is to operate a train," says Richard.
For the remainder of this year, Richard is focused on making sure her team is equipped to support the launch of the modernization initiatives at VIA Rail, while not losing sight of the day-to-day needs of the business.