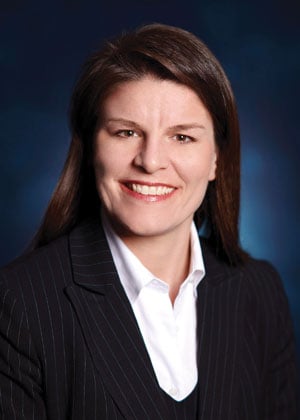 Most people assume e-discovery law and practice are relevant only to litigators and those involved in responding to regulatory requests and investigations. Not so. E-discovery law and operations are highly relevant to corporate lawyers involved in the acquisition and divestiture of businesses and corporate assets. Avoiding the e-discovery implications of corporate transactions, both in the due diligence and post-acquisition phases, can increase risk to corporate clients.
One of the most critical components of e-discovery is the implementation of litigation holds and the preservation of records. Litigators understand that correct litigation hold analysis involves both an upfront analysis of the claim and the development of a discovery strategy. Litigation hold analysis often requires fact-finding about what happened and what evidence is available and why. Consequently, early on, parties gain useful insights into their case that affect litigation strategy. For example, should items not be pleaded because they cannot be proven? Can the evidence required for the litigation be identified? If so, can it be preserved and collected? Will it be appropriate to raise proportionality arguments to rebuff claims for extensive documentary discovery? Is any of the evidence at risk of disappearing due to mobile employees, or computer systems, or obsolescence?
In addition to the above analysis, which is important, litigation holds involve sending notice to affected persons that they are not to destroy or delete documents (electronic or paper) that could be responsive to litigation issues and document requests. Litigation hold implementation involves a preservation phase, which requires working with IT personnel to ensure automated systems do not automatically purge certain electronic records from computer systems. The questions that can arise during this preservation phase of e-discovery can be complex, and I have described in other columns why it is important to involve experienced personnel in electronic document preservation problems. The consequence of a failure to get this phase right can be spoliation of evidence, which can attract sanctions or, at a minimum, adverse evidentiary inferences.
So litigation holds are important. What does this have to do with transactional lawyers?
Consider this hypothetical scenario: two corporations conclude a deal in which a major consumer product is acquired by one company. Along with the transfer of assets is a negotiated transfer of the litigation risks associated with those assets. Among the transferred liabilities is a significant product liability class action, in which the plaintiffs are claiming hundreds of millions of dollars. The business is complex enough that operationally the acquiring company assumes a staged control of the assets over a full two years after the deal is papered and concluded.
This scenario, not uncommon for divestitures of complex commercial assets, requires litigation due diligence by a knowledgeable e-discovery lawyer. Here's why: Let's assume the target company appropriately initiated a litigation hold when it received notice of the class action. In that case, the transferred assets could include a number of people — custodians — whose information and data has been placed under litigation hold in the product liability class action. Additionally, the company divesting itself of the business has computer systems and physical records over which the company has placed litigation holds in order to preserve those documents for use in the class action.
Two issues arise: First, does the acquiring company view the litigation risks in a similar manner to the divesting company such that it would implement an identical litigation hold? If not, that specific risk needs to be addressed, perhaps in the agreement of purchase and sale. Second, are the companies making sufficient and appropriate operational arrangements to ensure the litigation holds remain in place during the physical transfer of the assets? The consequences of failure to do so could be the inadvertent removal of litigation holds, and attendant spoliation of evidence.
In practice, because few transactional lawyers involve e-discovery counsel in a proactive way, these risks are not often analyzed, depriving clients of the ability to ensure the risks are appropriately contained. As well, external litigation counsel are deprived of the ability to monitor risks associated with litigation hold maintenance.
Corporate transaction lawyers therefore need to make inquiries as they are scoping their potential deals to determine if e-discovery risks may be present. It is appropriate to assume whenever there is a litigation portfolio or where there is significant litigation or the potential of regulatory investigation that e-discovery risks will arise. In such circumstances, it will be prudent to add e-discovery risk analysis to the due diligence checklist.
The due diligence process will need to involve: a discussion about the target company's materiality threshold for establishing litigation holds; a review of the litigation hold implementation process at the target; an audit or due diligence into the specific litigation holds in place for material matters; workflow analysis of preservations in place; and determination of data collection and a tracing of the collected data assets.
However, post-acquisition implementation can involve material risks to the client. These can be minimized by drafting appropriate safeguards into the representations and warranties clauses, and to escrow clauses that provide for mitigation of risks, including litigation risks, through contingency funds set aside. Agreements could also be drafted to provide clarification and detail about specific actions to take regarding the implementation, maintenance, and auditing of litigation holds and other presentation preservation steps, including retention of hardware and physical media.
In any event, e-discovery counsel or service providers should always be notified when assets over which there are litigation holds are at play in a corporate transaction. This way, e-discovery counsel can take specific steps to protect clients against spoliation or other e-discovery risks, regardless of whether they are involved in the corporate due diligence. For example, where there is specific litigation that would be adversely affected by the inadvertent removal of a litigation hold during the transfer of corporate assets following a corporate transaction, e-discovery counsel can recommend the immediate collection of data potentially at risk. While this would result in immediate e-discovery costs to the client, a collection can be an effective hedge against loss of data and therefore an appropriate way to mitigate risk.
Dera J. Nevin is managing counsel, e-discovery, TD Bank Group. She can be reached at
[email protected]
. The opinions expressed in this article are her own.