Neinstein partner discusses how gender bias permeate salaries, face time and appearance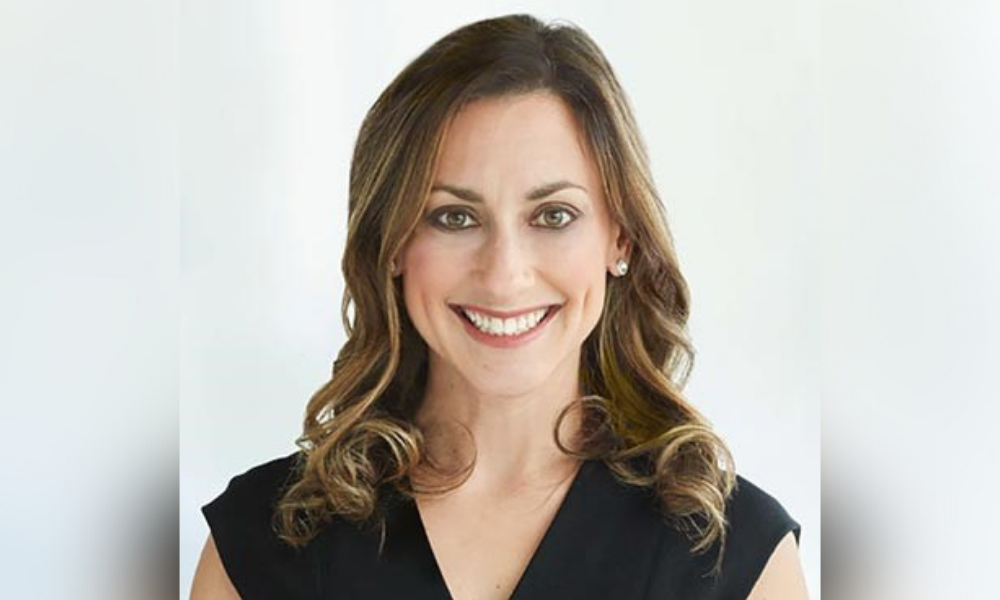 The weight of women's unpaid labour is a persistent and dominant problem worldwide, particularly in the last two years through COVID. Sonia Leith, a partner at Neinstein LLP, says that women have assumed many home and childcare responsibilities added to their careers and other pandemic challenges, and there are ways the legal profession can structure expectations and policies to help strike a delicate balance.
Neinstein is the event partner for the Canadian Lawyer's Women in Law Canada summit, and she says it is an excellent full-day program for women in all facets of the legal industry to come together and talk about a variety of issues faced today. "It's tremendously important to give women a voice and give them a platform to speak about these issues and come together."
Though some periods are more complex than others, juggling raising a family and career is something Leith says she can sometimes maintain but recognizes she receives much support from external sources.
Leith, who has spent her entire legal career at Neinstein, says she has had great luck with the team at the firm and has a limited perspective on other law practices. Her husband is also a lawyer, and she is thrilled they have been able to maintain two careers and raise kids.
"I went from summer student, articling, associate and partner and have maintained full-time work the whole time. I also have three kids that are nine, seven and turning four, and I'm very proud of my career," she says, "I'm also proud of my first career as a mother and being involved in my children's lives and trying to strike the delicate balance that many women face of managing childcare expectations and their careers. That's a very proud accomplishment."
Gender bias may be subconscious in many ways and permeate in salaries, vacation time, the expectation of availability, style, and appearance, and Leith says the event is about pushing forward as an industry to do great work without biases. "There's a lot that women can do for themselves and each other, but it's about providing them with some tools to be successful and to navigate the industry and understand where these biases may come from and how to work with them/overcome them and provide education as opposed to using them as an excuse or a complaint."
She says many women she worked with over the years were great sources of inspiration as she received many brilliant words of wisdom, tips and tricks. "That's another reason why a conference like this is important for more younger lawyers trying to navigate their paths and see what's going to work for them."
Leith's legal practice is focussed primarily on motor vehicle accidents, benefit claims, long-term disability disputes, and occupier's liability cases. She regularly conducts examinations for discovery, mediations, pre-trials and has appeared at motions, hearings and arbitrations at the Superior Court of Justice, the Financial Services Commission of Ontario, the Licence Appeal Tribunal and various Administrative Tribunals.
Leith is also a skilled presenter frequently asked to speak at seminars and conferences and has lectured at Western Law. She was recently recognized as a leading lawyer to watch by the Lexpert Directory and received an AV preeminent rating by Martindale-Hubbell, the highest peer rating standard. She will be one of the speakers at the Canadian Lawyer's Women in Law Canada summit on Feb. 17 and present on overcoming gender bias in the legal profession.
Leith says there is "certainly" gender bias internally and in firms amongst colleagues and superiors." There are gender biases in dealing with external counsel sitting across the table that we have to navigate daily. There's gender bias in our clients that often surfaces sometimes to our benefit, and sometimes not," she says. "I don't think it's always a struggle, but something we have to acknowledge in our dealings."
These are issues in various industries, but it is essential to acknowledge to move forward in the legal space. Leith says the best tip a legal professional should remember to every statement or question is whether they would give the same reaction or comment if it were a man.
"For example, when a woman is being aggressive on a case, and there's a derogatory comment about how aggressive she is. If a man is aggressive, would they find that offensive or that he is just a fierce advocate? If a woman is unavailable for scheduling because of a childcare commitment, would the reaction be the same if the man asked for that accommodation? When somebody comments on someone's appearance, would they make the same comment about their hair or clothing to a man and whether that's relevant?"
She joked that she did not want to reveal much about the event's discussion but hoped some young women lawyers could look at what she or her peers have done and be inspired to follow that path.
To hear more from her and other leading women in law, book your ticket to the Canadian Lawyer Women in Law Summit here.