Managing partner urges senior lawyers to initiate the tough discussions in mentor-mentee relations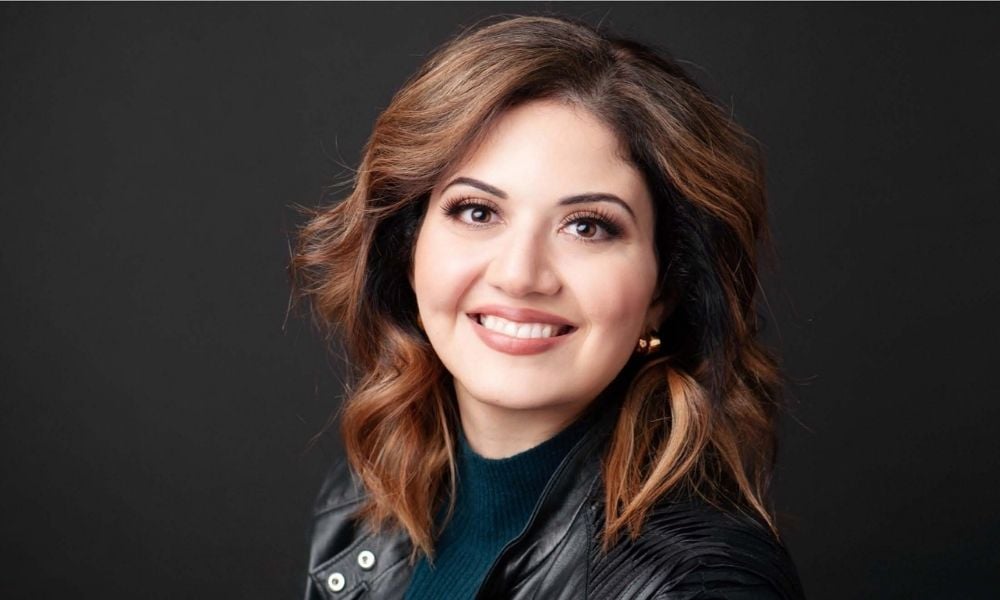 Building a mentor-mentee relationship is the same way a friendship develops — you start with the human component, says Yola Ventresca, managing partner at Lerners LLP London.
"Senior lawyers must understand that an associate is a whole person, not just someone who's there to pump out memos."
Senior lawyers should consider mentoring junior associates as an investment in the firm and that viewing them as people will move a relationship beyond the transactional nature. Ventresca says young associates struggle with having no agency over their time, and showing them that the working relationship is collaborative and mutually respectful is meaningful.
Associates are often hesitant to raise the difficult conversations about workload and mental health, and Ventresca says mentors must be proactive and initiate many tough conversations. For example, she pulls the dockets for her associates, and if they are overburdened, redistributes the work.
"I've shifted work around, cleared work to give people an opportunity to take holidays, gone to clients and asked for an extension of a deadline because I know this associate is jammed," she says, "I don't wait for them to come to me and say, I'm burnt out."
She says making junior associates feel supported and showing gratitude for unprecedented hours is essential. "Sometimes, just saying thank you to someone can mean a world of difference. Recognizing that this person gave up their time to assist you goes a long way."
Ventresca became a managing partner on Jan. 1, and she says her passion for mentoring inspired her. "Going into management was out of my love of mentoring and wanting to take what I had done at a micro-level and the lessons learned in my team into firmwide practice."
Many of her mentoring relationships helped build up her career; however, Ventresca says she did not predict becoming a managing partner at Lerners. "Could I have foreseen when I started 14 years ago that I would become the managing partner of the firm? Absolutely not."
Ventresca says her best mentors and what she emulates are people who actively support and advance a mentee's career through targeted actions that develop them professionally.
"I see a mentor as less of a noun and more of a verb," she says. "I've had the benefit of having tremendous mentors during my career, and without those mentors, I don't know that I would have a state and private practice, make it to a partnership or become part of the management team at the firm."
Ventresca is a first-generation lawyer, and she says her professors in law school were critical in helping her navigate the way because she was unfamiliar with law school or legal practice. Her health law professor advised her to apply to Lerners because he saw her work quality and interests aligned with the firm. "He called people he knew at the firm to speak up on my behalf."
It is vital for mentors to show interest in mentees' legal knowledge and provide opportunities for their work to be appreciated and recognized, Ventresca says. "The best mentors bring your name to the forefront in important conversations, recommend you for files, put you on important files and seek out opportunities for you."
She says she learned from the people who mentored her that active mentoring is essential. "The best mentors I've had were the proactive ones, the ones who saw me exhausted, pulled me and said, 'what's going on here? What can we do to remedy this?' Those are things I valued tremendously, and I am trying to pay it forward now."
Ventresca says there is genuine reciprocity, and being enriched by the diverse backgrounds and experiences of younger lawyers made her think about the profession and its obligation. "If you take on a junior, you have a responsibility to that person."
Mentees should also put effort into setting up opportunities for networking to occur. For example, when Ventresca started her career, she proactively asked people she found interesting for meetings, and those relationships developed organically.
Ventresca is an equity partner at Lerners LLP and a managing partner at the London office, engaging in a diverse litigation-based practice. She is a member of the firm's health law, class actions, commercial litigation and labour and employment practice groups. She was called to the Ontario bar in 2006 and received her bachelor's degree from Huron University College, her LL.B. from Western University and her LL.M. from the University of Toronto.
Ventresca has represented clients at all levels of court in Ontario and is the founder and chair of the firm's workplace investigation team. She investigates complex and contentious matters arising from both unionized and non-unionized conflicts. She will be one of the speakers at the Canadian Lawyer's Women in Law Canada summit on Feb. 17, presenting a fireside chat on "Getting the most out of your mentor."
Younger lawyers may pair up with senior associates in their firm as a mentor. Still, it is crucial also to find someone outside of the workplace to speak candidly and openly about concerns, Ventresca says.
A sustainable mentor-mentee relationship involves seeking the right person to be comfortable and honest about problems, and she says young lawyers should seek out people for different reasons. For example, Ventresca sought out women excelling in the profession to see how they balanced work and personal life. "I sought out those women because there was much talk the time I was coming up about the attrition of women from legal practice."
She says there were few women to look to in the profession when she began her career, and Lerners was an anomaly because many women have thriving practices and families. "I wanted to see what the magic was, what I could learn from them and how they beat the odds."
Ventresca says mentoring, particularly young women, have tremendously improved her law practice and daily life.