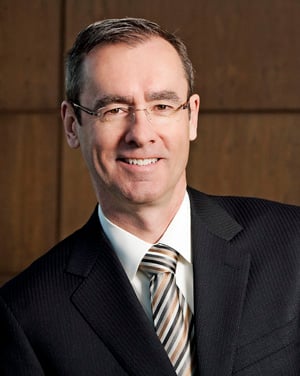 Law schools in the United States have a bit of a crisis on their hands.

Recently released statistics from the Law School Admission Council show that the number of people applying to American law schools has dropped by 20 per cent from last year. In 2012, that number had fallen by almost 14 per cent from 2011.

Here in Canada, law school application rates have remained relatively steady. According to the LSAC, the number of applicants to Canadian law schools decreased by four per cent from 2012.

Statistics from the Ontario Universities' Application Centre show that the number of applicants to Ontario law schools in 2012 decreased to 5,063 from 5,125 in 2011 — which is hardly anything to write home about.

Bill Flanagan, dean of Queen's University Faculty of Law and president of the Canadian Council of Law Deans, says various factors have contributed to the dire situation south of the border.

"The legal profession in the United States, as in Canada, is undergoing a lot of transformation in terms of client demands and opportunities for law firms, and I think the economic model of the law firm is under a lot of stress," he tells 4Students. "The economy in the States continues to be under a lot of stress, there's a much larger number of law schools proportionate in the United States than there are in Canada, and they charge an enormous amount of money."

He says the most pressure is on the mid-tier and lower-tier law schools. "They are seeing their application rates decline, their placement rates are under stress, a lot of these schools are flat-lining tuition increases; they're recognizing that they may have priced themselves out of the market. There's a lot of discussion that some of these schools may fail," he says.

Flanagan attended the Association of American Law Schools' annual meeting in New Orleans, La., in January and says there was "much gnashing of teeth, much concern about the situation."

He also says the recent media attention on the low employment rates in the U.S., along with several lawsuits launched by graduates against their law schools, may have students thinking about how much debt they will incur and therefore decide not to apply to law school.

The American Bar Association's graduate employment statistics revealed that only 55 per cent of 2011 law graduates found permanent, full-time jobs.

But Flanagan is confident that Canadian law schools will remain attractive to students. "Some of the schools are feeling some stress and I imagine this could have an impact on applications, [but] we didn't over-expand as in the United States, we didn't overcharge, and I don't think the economy has suffered quite as much as in the United States."

Benjamin Alarie, a law professor and associate dean at the University of Toronto Faculty of Law, says Canadian law school application rates are resilient for two main reasons.

"On average, tuition at Canadian law schools is much more affordable than many U.S. law schools, so that's the costs side for students," he says. "On the benefits side, the job market for Canadian law grads is better in many Canadian legal markets than it is for U.S. law grads in many U.S. legal markets. So the benefits of getting a Canadian legal education remain strong, or at least stronger than they are in the U.S."
Interested in taking up law in the future? Equip yourself on what are the common Canadian law school requirements in this article.

Alarie says he expects American law schools to bounce back, and that the current situation won't have any lasting impact in Canada.