Interested in taking up law in the future? Equip yourself on what are the common Canadian law school requirements as discussed in this article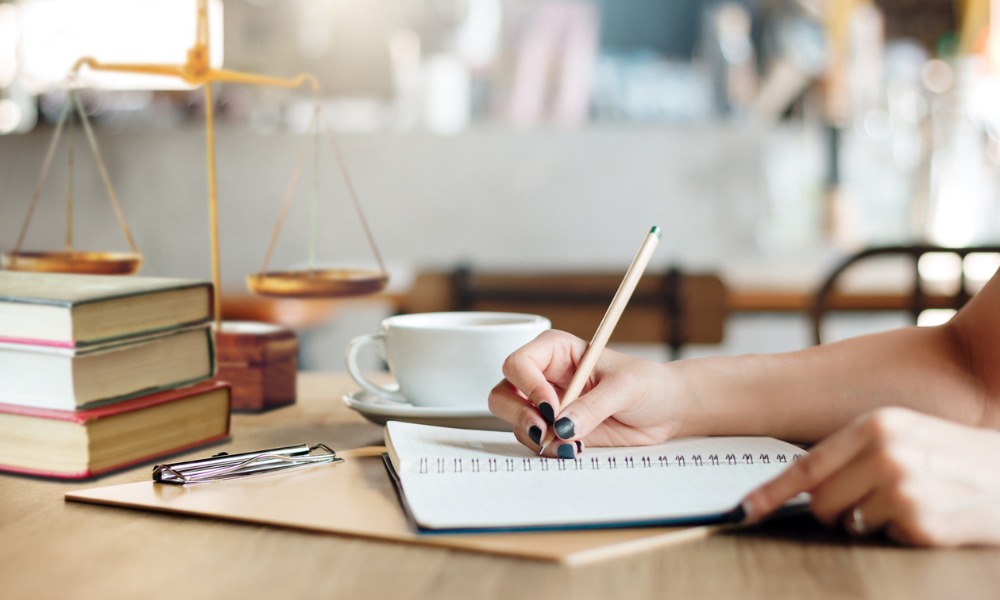 Law school is hard – and that's a fact. But before you count how many sleepless nights you may have in the future, you must first prepare your Canadian law schools' requirements. This might be the initial obstacle you would have to face in achieving your dreams of becoming a lawyer.
In this article, we'll discuss the requirements needed by most of the law schools in Canada. We will also touch on your alternatives if you're having a hard time with some of these requirements.
Here are the requirements of most law schools in Canada:
Undergraduate Degree
Grade Point Average (GPA)
Law School Admission Test (LSAT)
Letters of Recommendation or References
Personal Statement
Transcripts
These requirements may vary in every law school. That's why it's important to check with the admissions page of the law school you're interested in.
This article only covers the Juris Doctor (JD) program. The Master of Laws (LLM) and other post-graduate programs may also have similar Canadian law school requirements.
1. Undergraduate Degree
Although a JD program is an undergraduate degree, it requires a prior undergraduate degree for admission. A 3-year or a 4-year undergraduate degree may be required, which will depend on the law school you want to enter.
There is also no specific undergraduate degree required by most law schools. Since any undergraduate degree will do, it's important to choose one that is interesting for you and is in line with your career path.
Degrees related to the humanities, political science, and economics may make your law school life easier. Some university majors may need to adjust when they enter law school, such as:
Journalism
English
Philosophy
Music
Engineering
To know more about undergraduate degrees, watch this video:
If you're still thinking about which law school to go to, read our guide on Canadian law schools for 2023-2024. It has details on fees, requirements, and other important information on every law school in Canada.
2. Grade Point Average (GPA)
One Canadian law school requirement that is given much weight is your GPA score. Most law schools require a GPA that is equivalent or above 3.7 or A- or 80%. This may be vary depending on each law school.
If you have a low GPA, make sure that the other requirements are met and are strong enough. One way is to ensure that you get a high LSAT score, if the law school you want to attend requires an LSAT. Otherwise, choosing a different school may be the best option for you.
3. Law School Admission Test (LSAT)
Along with the GPA, the LSAT is another requirement that schools and universities are particular with. On the average, law schools in Canada require an LSAT score of 160 above. Again, some law schools may have lower LSAT requirements compared to others.
Not all law schools require an LSAT score for admission. This is true especially for programs conducted entirely in French.
Also, schools and universities may require that the LSAT be taken only at a specific period. They may also have a cut-off period. This means that LSAT taken beyond the specified period may not be considered.
4. Letters of Recommendation or References
One to two letters of recommendation may be part of Canadian law schools' requirements. Some law schools treat this as an optional requirement.
If it's required or if you want to submit letters of recommendation, be sure that one of the letters is from an academic referee.
Personal referees, even though not prohibited, may be used to your advantage if they paint you a good picture strong enough for a law school admission.
5. Personal Statement
In addition to letters of recommendation and references, a personal statement is also one of the Canadian law schools' requirements.
Here, you would have an opportunity to highlight your academic and career highlights. Your reasons for studying law would be a very good (and usual) topic in your personal statement.
This is helpful, especially if your GPA or LSAT scores are lagging, and you want to improve your application for admission.
Some schools and universities may require that personal statements be in a specific format, especially on the number of words and how they must be submitted. Other than that, use any format to express yourself more effectively.
6. Transcripts
As proof of your undergraduate degree and academic records, law schools and universities require that you submit your transcripts. They may also require transcripts of all post-secondary education.
Other documents or requirements
Aside from the documents already mentioned, these may also be required:
Interview (in-person or online)
Financial statements, if you're applying for a scholarship
Autobiographical sketch
Finally, if you're an international student, a minority, or with Indigenous lineage, check with the official page or official source of your preferred law school for additional requirements. Contact the admissions office for any scholarship programs available.
After going through the Canadian law school requirements we've outlined, are you now ready for law school? Let us know in the comments!