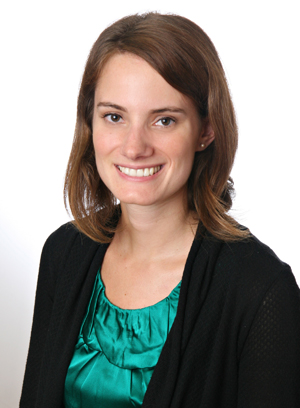 Often apocalyptically referred to as "the articling crisis," one of the hot-button issues in the legal world today is the increasing disparity between the number of articling positions offered versus the number of new law graduates seeking articling positions.
The Law Society of Upper Canada has made significant strides in bringing interest and attention to this issue, attempting to create additional articling positions and considering long-term significant changes to the system. However, the larger problem facing Ontario lawyers goes much deeper than articling. In my opinion, the current "articling crisis" is symptomatic of a larger problem that won't be easily eradicated by creating additional positions or abolishing the articling requirement.
For starters, not only is there a lack of articling positions, but there are fewer positions for young, newly called lawyers. Clearly law students clamouring for jobs will not be excited to hear that after articling they may still face an uphill battle. In my experience, job postings consistently advertise positions for candidates with two to five years of post-call experience. That's not good news for recent calls such as myself. While some areas of law like real estate, personal injury, and family law will sometimes offer positions for newly called lawyers with less experience, this does not pave the way for lawyers who are interested in different areas of law.
There seems to be a mismatch between the length of the articling term and the preferred tenure of marketable young lawyers. Every year there will be a sizeable number of candidates looking for jobs after being called to the bar — and they will inevitably face a host of job postings desiring candidates with a few more years of experience then they have under their belts. At the three-to-five-year range there are a ready supply of lawyers looking to fill the available positions, therefore firms and organizations offering in-house counsel positions aren't forced to hire new calls.
The fact of the matter is that law firms and organizations aren't willing to put in the time and money to train young lawyers because they cost more than they are worth.
Lawyers themselves are well aware that they aren't marketable in their first few years of practice, which is why securing an articling position with hire-back potential becomes supremely important. If there aren't positions for all articling students post-call, the problem has been alleviated in successfully getting lawyers called to the bar, but not in allowing them to embark on a gainful career path post-call. Encouraging law firms and organizations to accept more articling students is a definite step in the right direction, but these efforts are only the first steps towards a tenable solution.
In simple economic terms, the number of law school graduates outpaces the market demand for new lawyers. With Lakehead University in Thunder Bay, Ont., set to welcome it's inaugural law class in 2013, this disparity is not likely to decrease.
Each year some law students are unable to secure articling positions and as a result pursue
alternate career paths
, and each year newly called lawyers leave the practice of law for careers with more fruitful options for upward mobility. The unfortunate reality is that young lawyers admitted to the bar may still have to look outside of the practice of law for employment. As I increasingly see friends and colleagues resort to alternative careers, non-practising positions, or other jurisdictions with better employment options, I wonder if creating new articling positions in Ontario will really alleviate the problems facing young lawyers.
This problem is further complicated by yet another issue in the legal realm: the greying of the bar. In 2011, it was estimated that 41 per cent of all lawyers in Ontario were over the age of 50, with this percentage predicted to grow in 2012. By holding onto their jobs, older lawyers are creating a bottleneck in the upward mobility of lawyers. The younger generation is being squeezed out, and until significant retirement across the profession happens, upward progression will be stagnated. This tension won't lessen until experienced lawyers direct their attention to training the next generation, honing their successors, and making way for natural flow of succession.
In human terms, an aging population is caused by low fertility rates and increased life expectancy. In the legal realm, this translates to a dearth of positions for new lawyers and delayed succession in the profession. The legal profession cannot keep pace in the coming years with an aging bar and without a focus on mentoring the next generation of lawyers. Clearly, the solution to the articling crisis will require more than the creation of new articling positions and the effort of all lawyers spanning the generations.
Christina Fitzmaurice graduated from the Dalhousie University Schulich School of Law in 2009 and was called to the Ontario bar in 2011.