George Orwell might have been on to something in his 1949 classic 1984.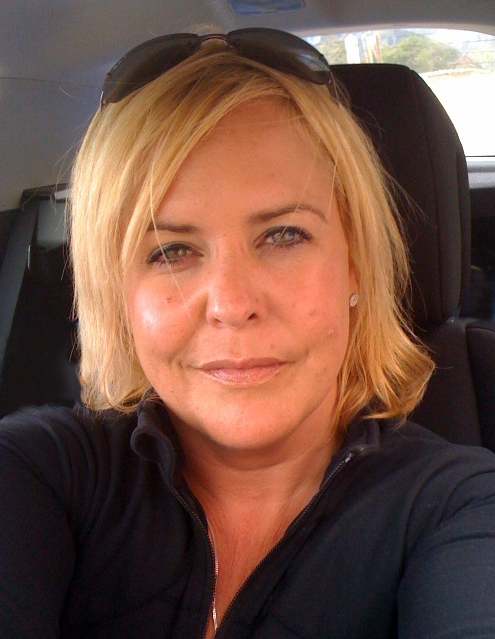 I recently went through a background check in order to get security clearance to work on a client-related matter. I wondered at the time, as I looked over the form, what protection I would have when handing over personally identifying information, even if it was to the police. Or should I say, especially because it was to the police.

I have nothing against law enforcement per se or the enforcement of the law for that matter; however, I honestly had to ask myself whether working on the file was really worth it. Of course, being as I live in the glorious world of billable targets, of course it is worth it. Right?

Your privacy, and the laws that seek to protect it, are the subject of fairly significant debate these days. There are a number of reasons for this, not the least of which is legislation proposed by the government that seeks, among other things, to require ISPs to install surveillance technology into their networks and to give greater powers to the police with respect to the use of tracking devices and the gathering of information relating to electronic communications.

Under the proposed investigative powers for the 21st century act and the technical assistance for law enforcement in the 21st century act, police would effectively have the ability to obtain a tracking warrant to activate tracking devices found in cars, PDAs, cell phones etc. in order to track your whereabouts.

It sounds great if the person being tracked happens to be a terrorist or a maker of child pornography. Not so much though, if the person is say, me. I liken it to being accidentally Tasered. Sometimes it just happens. . . .

In the case of tracking devices, we can learn from the experiences of others because cases in the United States regarding their use already exist. The rulings aren't consistent, but at the very least, important issues have been raised and judicially considered.

In People v. Weaver, the Court of Appeals in New York held that the police were not justified in using a tracking device without a court order.

In Wisconsin v. Sveum, the Court of Appeals in Wisconsin ruled that police could use GPS devices to track individuals who weren't necessarily suspects, without violating their Fourth Amendment right to protection against unreasonable search and seizure.

The court in Sveum put it back to the lawmakers to impose rules regarding GPS use to protect against abuse.
While I certainly understand the need to be able to act quickly in certain circumstances, clearly the courts and lawmakers are not in agreement over how to regulate the use of GPS and other tracking devices, which should be cause for more than a little bit of concern. Especially for us, who have the benefit of hindsight if we are open enough to consider it.

Tracking a persons' movements is not a new concept, and indeed, some countries have embraced it as a means to a secure end.
A few weeks back, I went to see the privacy commissioner of Canada speak and was informed that Japan has introduced a policy that provides that if foreigners intend to stay in Japan for longer than three months, they are required to have a form of identity card that allows the government to track their movements while in Japan.
Notwithstanding that it is an individual's right to choose whether or not to stay in Japan on these terms, if this program isn't just a little Big Brother-esque, I don't know what is.

Another popular topic is the question of privacy versus freedom of speech/public right to information.

Take, for example, two recent Quebec cases.

In the first case, Audette c. Société Radio-Canada, the court held that notwithstanding that the tape was provided to Radio-Canada in breach of the plaintiff's privacy, it could be released to the public.

In Gesca ltée c. Groupe Polygone Éditeurs inc., the court ruled that there should not be any restriction of a journalist's ability to do research and gather facts, notwithstanding that it might be a violation of an individual's right to privacy.

As a person who wants to protect my privacy, I'm not sure I agree with these decisions. However, arguably, the more public your position in society, the less privacy you can expect to enjoy or maintain.

Take Steve Jobs, the CEO of Apple Inc., for instance. In his case, the shareholders had the right to know the state of his health (he had a liver transplant after being diagnosed with pancreatic cancer) which inevitably raises questions about where the individual's reasonable expectation of privacy intersects with the obligation of a director in a public company to disclose information material to the company and its shareholders.

In fact, Apple's shares have risen and fallen, partly in response to concerns over Job's health and about who could possibly step into the shoes of someone who has played such a vital role in the company's success.

We certainly haven't heard the last of the debates about privacy rights, one can only hope that as the government brings new laws into force that impact privacy rights, it has the good sense to learn from the successes and mistakes of other governments, to be transparent, to monitor abuse, and to establish sound and answerable checks and balances between public safety and the protection of individual rights.

Sarah Dale-Harris is a lawyer in the intellectual property, technology & interactive entertainment groups at Davis LLP. Her practice focuses on the creation, development, management, commercialization, and enforcement of technology and life sciences-based portfolios and related intellectual property rights. Sarah can be reached at 416-365-3522 or at sdale-harris@davis.ca.