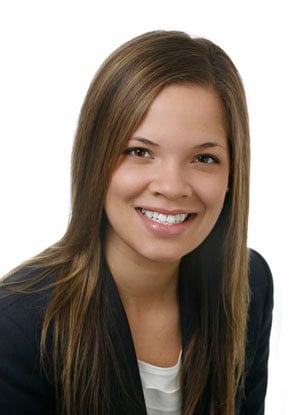 Working as a new lawyer is hard enough without having to strategize about developing business. The good news, I'm told, is business development should be fun or you're not doing it right.

Sometimes referred to as a "soft skill," a lawyer's ability to build a professional network and bring in (and keep) clients is critical to his or her success in private practice. I spoke with several senior lawyers this month to gain advice on how new lawyers can start developing business in a way that is natural and, ideally, enjoyable.

Maintain your friendships

One of the most successful rainmakers I know emphasized this point. In the early days of practice, maintaining relationships with friends from law school and those you meet through professional events is a key way to build your network.

This lawyer also assured me these relationships may not bear fruit for many years, but not to worry. In the meantime, enjoy these people because they are your friends, colleagues at the bar, and they're fun to be around. That's advice I'm happy to follow!

Keep your clients happy

I heard this one over and over: do good work for your clients. It may be obvious, but I wanted to include this advice because it may be the simplest way for new lawyers to build business.

Many people will ask their friends, families, or business colleagues for a legal referral. You want your clients to give them your name. So, keep your clients happy by being responsive, appreciative of their business, and good at what you do.

Do what comes naturally to you

What do you excel at? What is fun for you? One of my favourite pieces of advice I heard this month is to do what comes naturally.

I love going to cocktail parties and networking events; to me, it's always exciting meeting new people. I love the buzz of a packed room. I attend one or two such events every month as part of my business development strategy.

For others, what I've just described sounds downright terrible, especially during non-work hours. For those people, one-on-one coffee or lunch dates might work better. Consider an evening as simple as inviting two or three friends to dinner at a new restaurant.

This past fall, I invited three friends (two lawyers and one marketing professional) to dinner and the opera. I'm fortunate to work at a firm that supports associates in these activities. If you're at a firm that does not have tickets to sporting or cultural events or does not reimburse you for business development activities, consider hosting a less expensive event, like after-work cocktails. Or recommend a CLE event to a fellow lawyer, and suggest grabbing coffee before or after.

If you enjoy expressing yourself in writing, consider writing for an industry publication or academic journal. You could co-author a paper with a more senior lawyer that you work with, though be sure that your name shows up alongside his or hers on the byline.

What about volunteering? If you're looking for a way to meet other professionals while giving back to the community, consider volunteering for a program like Lawyers Feed the Hungry, or look for opportunities to join a not-for-profit board.

One lawyer I spoke with urged me to pass on a message about charitable involvement, though: only do it if you believe in the cause and consider the time well spent. Business contacts should not be the only reason to contribute to your community! Mark Hermann, in his excellent book The Curmudgeon's Guide to Practicing Law, echoes this sentiment in his chapter on business development: "There are some things you should do simply because they are right and not because they may be profitable."

Ask for work

Confession: I have yet to ask for work, and I'm nearing my second year of practice. To me, this is the most daunting aspect of business development. Parties? Dinners? Mingling with clients and other lawyers? Fantastic — I would do it even if it weren't part of my job. Directly asking someone to send files my way, though, is a different story.

Yet over and over, I heard the No. 1 mistake lawyers at all stages make is they fail to ask for work. Asking for work has always conjured up the image of an awkward sales pitch, where I'm trying to "sell" my services. But it doesn't have to be that way.

One of my mentors is a very laidback and social commercial litigator. He coached me this month on how I could ask for work in a comfortable, non-aggressive way. His suggestion is to simply ask friends, colleagues, and others to "keep Paliare Roland in mind" on files needing certain kinds of litigation expertise. While I may still be gaining confidence in my skills as a lawyer, I absolutely believe in the skills of the firm as a whole, so I think this strategy will be useful to me.

If a file sounds like it may be complex and outside of my current skills, I can suggest the name of a few lawyers at my firm that do that kind of work (for instance, "that file sounds really interesting — I know Ken Rosenberg has handled a number of big cases in that area. Let me know if you'd like me to connect you with him."). My mentor told me he regularly "promotes up and down"; he promotes lawyers of all stages in practice at our firm depending on the complexity and nature of the file.

As always, the golden rule applies: you can't expect others to be a resource for you if you don't return the favour. Find ways to be useful and make connections for others at every opportunity.

There are so many ways new lawyers can begin to build a brand and a name for themselves. The core seems to be to do good work, broaden your network in a way that complements your personality, and regularly ask for business.

Don't forget to have fun while doing it.